---
Minecraft versions: 1.18.2 – 1.18.1 – 1.18 – 1.17.1 – 1.17 – 1.16.5 – 1.16 – 1.15.2 – 1.15 – 1.8.9 – 1.8
Resolution: 8×8
Author: Ewan Howell
---
The F8thful Texture Pack is a very special and original form of Faithful, because the resolution of all blocks is 8×8. You will probably have guessed that already by the name. Accordingly, Minecraft's resolution has been cut in half and the textures look different, but you'll probably recognize them. What I like most of all is that I don't have to get used to a new style at all, but continue to play Vanilla in a slightly different look. Anyway, it was interesting to see how our block game looks like with an 8×8 texture pack. In the end I liked it very much and I was positively surprised by the completeness. Switching to 8x allows Minecraft to permanently display simpler textures without loss of quality.
And for mobile gamers the MCPE F8thful Texture Pack is also available for the Minecraft Bedrock Edition. However, this version only gets sporadic updates, so we recommend that you click on the download link and see for yourself if it is available for the latest Minecraft version. In my opinion this is not too bad, because the normal vanilla textures complement the 8×8 textures very well. Accordingly, you may not notice that Minecraft PE does not include all F8thful blocks and items.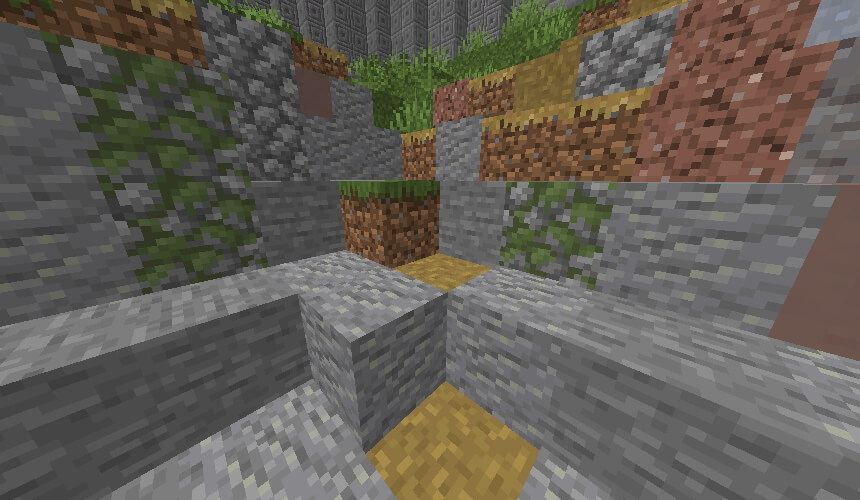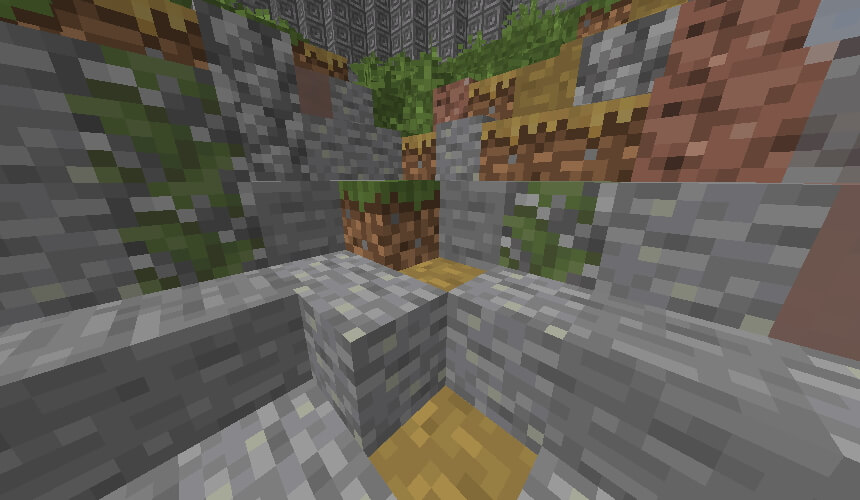 ---
All Faithful versions
By the way, you can also download other Faithful Texture Packs on our website:
FPS Boost
In contrast to Bedrock F8thful, the Java version of the Texture Pack is 100% complete. Another advantage is definitely the FPS Boost, because thanks to the simple textures you can easily use Minecraft Shaders. Maybe you have a bad computer, but with this it will work without lag. You will see nicer shadows and more realistic water.
By the way, the creator Ewan Howell is already known for his creative activities in the community and he regularly publishes his work. He was also one of the first gamers to publish a Dark Theme Texture Pack for Minecraft. Check back here regularly to make sure you don't miss any new texture packs.
F8thful – Screenshots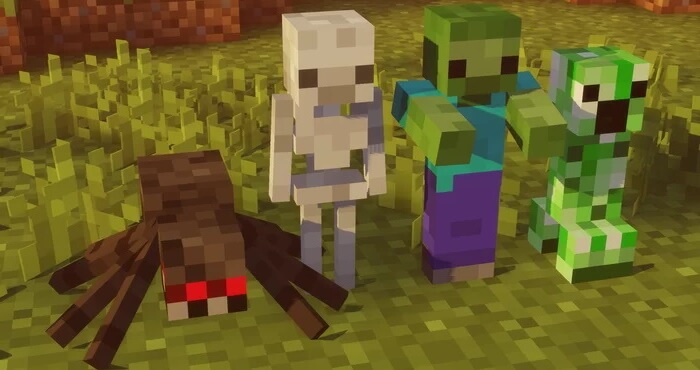 ---
In these screenshots Sildur's Vibrant Shaders was also used. If you want your landscapes to look like this, you need the pack and the shaders.
Thanks to our review you will hopefully realize that the 8x resolution is a bit lower than usual. If you don't like this pack, we recommend the "original" Faithful 32x Texture Pack, which has much higher pixel resolution.
F8thful Texture Pack Download
Download and install OptiFine HD for an FPS-Boost and smoother graphics.
Download F8thful Resource Pack.
Launch Minecraft.
Go to "Options" > "Resource Packs" > "Open folder".
Move the Resource Pack into the folder.
Enjoy the new textures. Share it with your friends!
---
🔔 Please note:
None of the files are hosted on our server. All direct download links on our website are provided by the authors. The packs are free of viruses.
We appreciate it if you share this post. Also, you can support the author by checking out the
original post
.
Minecraft Java Edition Download Links:
1.18.X
1.17.X
1.16.X - 1.15.X
1.8.X
Minecraft PE / Bedrock Edition Download Link:
F8thful MCPE
Minecraft Dungeons Download Link:
F8thful Dungeons
---
Blocks

Items

Shader compatibility
Summary
In Minecraft the F8thful Texture Pack with a resolution of 8×8 is kept simple. Additionally there is a F8thful Bedrock Edition for you! 
---