If you're a fan of a Minecraft cartoon world, you should take a closer look at the ZigZag texture pack, developed by a woman named Jamizzle, who can be found on the internet under this pseudonym. This fact is especially noteworthy because most of the time male members of the Minecraft community create their own textures. Jamizzle's main professions are artist, game developer, and voice actor, making her particularly qualified for this project. She created the ZigZag texture pack because she is passionate about playing Minecraft in her spare time and wanted to see where she could take it if she used her own style.
Looking back, it's clear that Jamizzle has come a long way with her leisure project. She is now an official Minecraft partner and offers ZigZag in the official Minecraft Marketplace. A partnership is probably the biggest confirmation that the textures are well-done.
Best Features
After installation, you'll perceive your environment as cleaner, clearer, and cuter. The mobs, especially, look very cute. For example, the cow has big, adorable eyes that make it hard to kill them in Minecraft. Therefore, you should concentrate on farming and leave the other mobs alone.
One of the standout features of the ZigZag texture pack are the 3D models for monsters. Rather than simply rendering these entities in a realistic or traditional manner, Jamizzle has opted for a more cartoonish approach. Creepers, for example, are rendered as smiling green cubes with wide eyes. Zombies are depicted as hulking hostile mobs with yellow eyes.
In addition to its treatment of monsters, the ZigZag resource pack also features a wide range of FX and miscellaneous animations. The pack includes everything from particle effects to animated water and lava, adding an extra level of dynamism to Minecraft. Whether you're exploring a cherry grove or navigating treacherous caves, the ZigZag pack makes every environment feel alive.
Another great feature of the ZigZag texture pack for Minecraft is its treatment of paintings. Rather than simply replicating real-world artwork or landscapes, the pack features a range of playful and often humorous designs. From a portrait of a pig in a suit to a reworked Mona Lisa, the paintings in this pack are full of personality and style. It's clear that the creator is an artist in real life.
Also, the ZigZag textures include a range of armor sets that have been given the same cute treatment as the rest. Whether you're donning a set of golden armor or kitting yourself out in full netherite gear, the pack's unique visual style ensures that you'll always look cool. They reminded us a bit of PureBDcraft armor in our in-game tests.
ZigZag for Bedrock and Java
When it comes to the Bedrock Edition, the ZigZag texture pack is available in a 128x resolution for platforms like Windows 10/11, PS4/5, Nintendo Switch, and Xbox One. However, some Android and iOS devices may have problems processing Full HD textures. As a result, you now have the choice between the resolutions 128×128, 64×64, and 32×32. Thanks to the different versions, you won't have any problems with lags or bugs.
With regard to the Java Edition, the options are different. With a PC, you can only choose between 128x and 64x resolutions, but that doesn't matter. In general, computers are more powerful and usually have no problems rendering detailed blocks and items. It is also worth mentioning that all files are free for this Minecraft Edition.
Finally, it's worth noting that all textures in the ZigZag project harmonize perfectly with each other. While playing, you'll never discover an item or block that looks out of place in the environment. You should check back regularly to make sure you don't miss any new updates. By the way, all free download links are updated regularly.
ZigZag is compatible with these Minecraft versions: 1.19.4 – 1.19.3 – 1.19.2 – 1.19.1 – 1.19 – 1.16.5 – 1.16 – 1.15.2 – 1.15 – 1.14.4 – 1.14 – 1.13.2 – 1.13 – 1.12.2 – 1.12 – 1.11.2 – 1.11 – 1.8.9 – 1.8
---
Video
&

Screenshots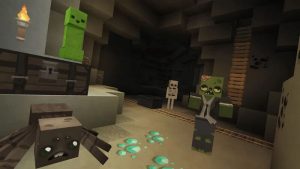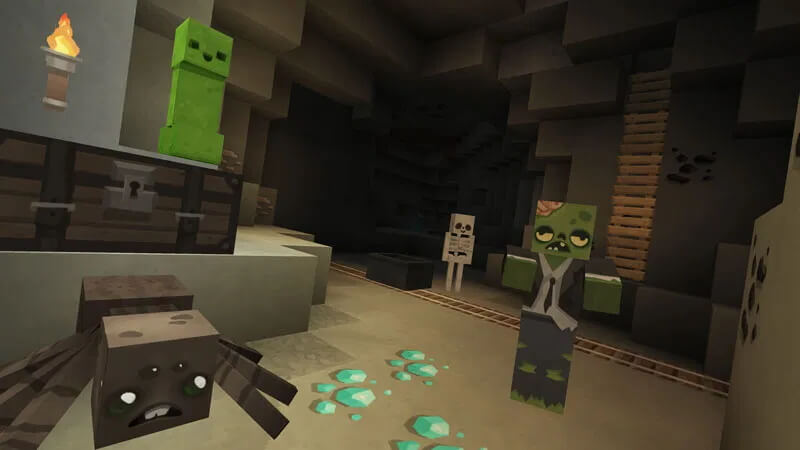 Comparison
Use our comparison tool to compare the Minecraft default pack with ZigZag.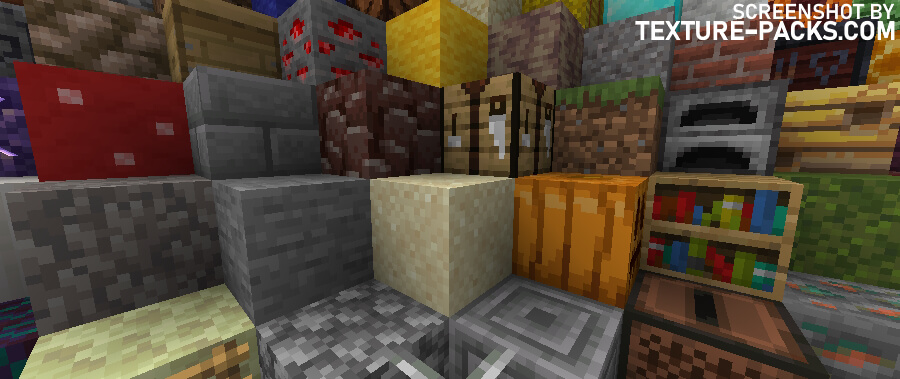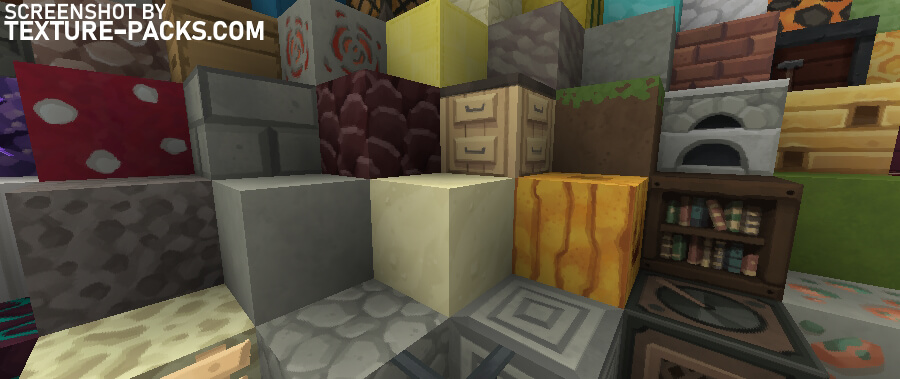 How to install the ZigZag Texture Pack
Minecraft Bedrock Edition:
As mentioned above, the ZigZag texture pack can only be installed for the Bedrock Edition via the Minecraft Marketplace, and it requires real money to purchase. To begin, you must first add money to your Microsoft account balance, which will be converted into in-game currency known as Minecoin. This currency can then be used to buy the ZigZag pack, which is currently priced at 830 Minecoins. To conveniently access the Marketplace, we have provided a link in our download area that will redirect you to it.
Minecraft Java Edition:
Download and install OptiFine.
Click on the ZigZag texture pack download link that is compatible with your game version and Minecraft edition.
Launch Minecraft.
Click on "Options" in the main menu.
In the options menu, go to the submenu "Resource Packs".
Click on "Open Pack Folder" at the bottom left.
Move the downloaded ZIP file into your resourcepacks folder.
You will see the pack on the left half of the resource pack screen. If it is not displayed in Minecraft, you need to unzip the file.
Move the cursor to the pack logo and click the arrow pointing to the right.
Click on "Done".
The game may tell you during the installation that the pack was made for a newer or older Minecraft version. This is an error and you can still activate the pack.
ZigZag Texture Pack Download
Items

Blocks

Mobs

Creativity
Summary
If you are bored with the default pack, ZigZag is a stylish alternative. Your Minecraft world will get a better resolution and a more colorful look. It is quite cute!