---
Minecraft versions: 1.18.1 – 1.18 – 1.17.1 – 1.17 – 1.16.5 – 1.16 – 1.15.2 – 1.15 – 1.14.4 – 1.14 – 1.13.2 – 1.13 – 1.12.2 – 1.12 – 1.11.2 – 1.11 – 1.10.2 – 1.10 – 1.9.4 – 1.9 – 1.8.9 – 1.8
Resolution: 32×32
Author: Monsterfish_
---
There is a suitable Minecraft texture pack for almost every theme. This thesis also fits in this case, because the Conquest texture pack 1.18 → 1.17 is perfect for a medieval map. There is a special connection with the original John Smith pack, because the textures were originally based on it. That was many years ago. Accordingly, the creator has created and replaced a lot of the textures himself. In fact, Conquest is so popular that many creators of a medieval maps refer to this texture pack because it fits so well for this theme. Without a doubt, you'll also quickly notice how good the blocks and items are.
In addition, various Optifine features are used in this pack. Among other things, there are connected textures, which means that blocks are connected to each other. This is definitely a visual improvement, as it does not exist in vanilla Minecraft. In our opinion, the blocks are one of the biggest highlights in the Conquest texture pack. Connected textures are especially common in buildings, but you will also see connected blocks in the landscapes again and again.
Furthermore, there are several different versions of a block, which makes the entire gaming experience much more varied. Fortunately, this isn't limited to blocks, because there are also custom items. You'll have to go to an anvil and rename the item in question. Fittingly, there are also custom armors, weapons, paintings, shields and elytras. There's even a custom sound pack.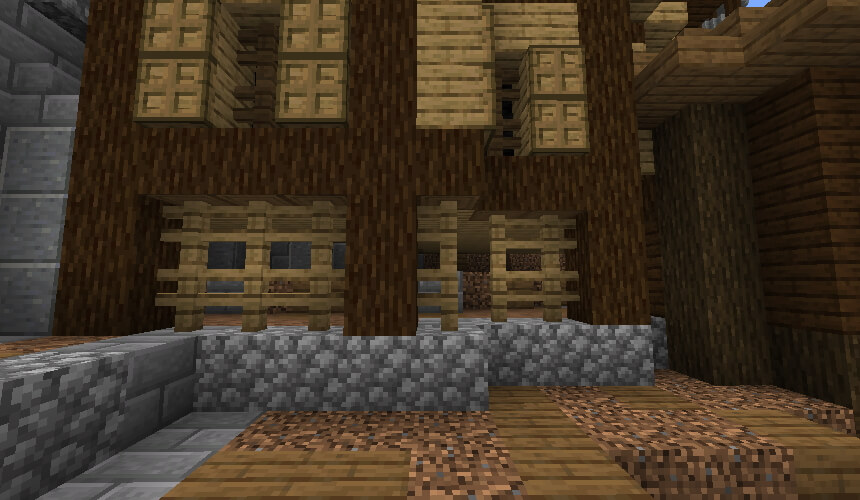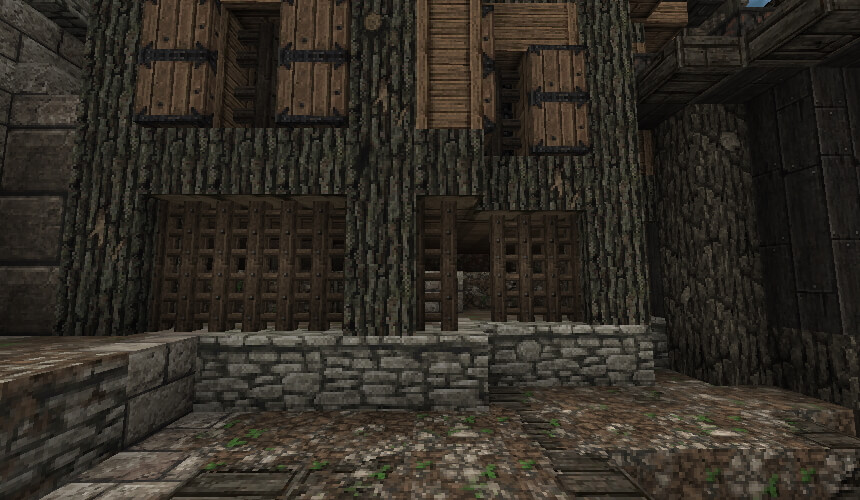 ---
But that's not all, because fans of realism do not miss out either. The Conquest texture pack looks realistic, although the resolution of 32×32 pixels is not particularly high. There is also an additional 3D add-on for game version 1.9 and older, which adds 3D blocks. Unfortunately, this add-on has not been updated yet. Somewhat more pleasing is that some mods are supported. These include TooManyItems, Better Foliage, Balcons Weaponsmod and a few others, but they are not really worth mentioning.
Maybe the resolution is too low or something else bothers you. That's not a problem, because MeineKraft and Winthor Medieval are very good alternatives, because they focus on the Middle Ages as well.
Screenshots
---
Conquest Texture Pack Download
Choose one of the versions in the download section below and download the Conquest texture pack.
Launch Minecraft and click options in the menu.
In the options, click on resource packs on the left side.
Open the folder named resourcepacks at the bottom left.
Move the downloaded file to this folder and return to Minecraft.
On the left side you will now see the new pack. Click on the arrow pointing to the right.
Click done and the Conquest texture pack is successfully installed.
We have tested this tutorial on the PC with the operating systems Windows, MacOS and Linux. Unfortunately, there is currently no ported version for MCPE or Bedrock. Accordingly, you can only play this pack with the Java Edition.
---
Blocks

Items

RPG textures

Completeness
Summary
We recommend you to use the pack for castles, palaces or other historical buildings. We came to this conclusion because many successful adventure maps have been created with Conquest_ since 2012. For us it is the best medieval texture pack.
---