ADVERTISEMENT
MeineKraft Texture Pack was originally created by Honeyball. However, she stopped support several years ago and therefore the resource pack is kept alive by the community. Even the YouTuber Gronkh, which has several million subscribers, still uses it in Minecraft until now. As a consequence, you can often find MeineKraft under the name Gronkh Texture Pack. All blocks and items are already up to date with the newest Minecraft version.
In general, you can say that the pack is RPG style. The swords remind you of the middle ages. Especially the well-chosen mixture of fantasy and realism makes MeineKraft a real beauty.
We used it mainly in the Minecraft single-player because it's perfect to represent your own buildings in a fantastic design. Especially castles and palaces look extremely beautiful with the MeineKraft Resource Pack.
MeineKraft is compatible with these Minecraft versions: 1.19.3 – 1.19.2 – 1.19.1 – 1.19 – 1.18.2 – 1.18.1 – 1.18 – 1.17.1 – 1.17 – 1.16.5 – 1.16 – 1.15.2 – 1.15 – 1.14.4 – 1.14 – 1.13.2 – 1.13 – 1.12.2 – 1.12 – 1.11.2 – 1.11 – 1.10.2 – 1.10 – 1.9.4 – 1.9 – 1.8.9 – 1.8
Screenshots & Video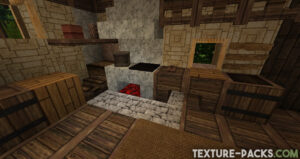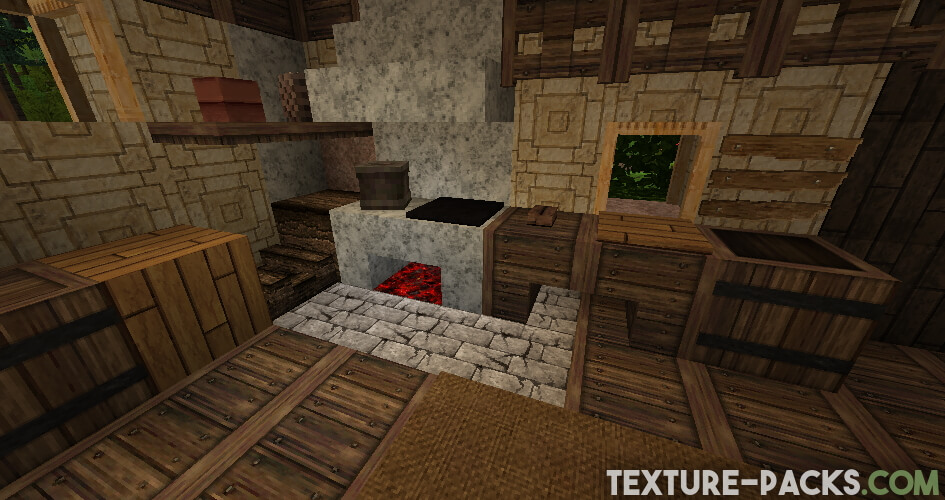 MeineKraft Texture Pack Download
Install OptiFine if you want to use the pack with all features.
Click on the texture pack download link that is compatible with your game version and Minecraft edition.
Launch Minecraft.
Click on "Options" in the main menu.
In the options menu, go to the submenu "Resource Packs".
Click on "Open Pack Folder" at the bottom left.
Move the downloaded ZIP file into your resourcepacks folder.
You will see the pack on the left half of the resource pack screen. If it is not displayed in Minecraft, you need to unzip the file.
Move the cursor to the pack logo and click the arrow pointing to the right.
Click on "Done".
The game may tell you during the installation that the pack was made for a newer or older Minecraft version. This is an error and you can still activate the pack.
Summary
Honeyball created the MeineKraft Texture Pack for Minecraft and is in RPG style. In the community it is known mainly as the Gronkh Texture Pack.