Minecraft versions: 1.19 – 1.18.2 – 1.18.1 – 1.18 – 1.17.1 – 1.17 – 1.16.5 – 1.16 – 1.15.2 – 1.15 – 1.14.4 – 1.14 – 1.13.2 – 1.13 – 1.12.2 – 1.12 – 1.11.2 – 1.11 – 1.10.2 – 1.10 – 1.9.4 – 1.9 – 1.8.9 – 1.8
Resolution: 64×64
Author: Honeyball
---
MeineKraft Texture Pack was originally created by Honeyball. However she stopped support several years ago and therefore the resource pack is kept alive by the community. Even the YouTuber Gronkh, which has several million subscribers, still uses it in Minecraft until now. As a consequence, you can often find MeineKraft under the name Gronkh Texture Pack. All blocks and items are already up to date with the newest Minecraft version.
In general, you can say that the pack is RPG style. The swords remind you of the the middle ages. Especially the well-chosen mixture of fantasy and realism makes MeineKraft a real beauty.
We used it mainly in the single player of Minecraft, because it's perfect to represent your own buildings in a fantastic design. Especially castles and palaces look extremely beautiful with the MeineKraft Resource Pack.
Meine Kraft – Screenshots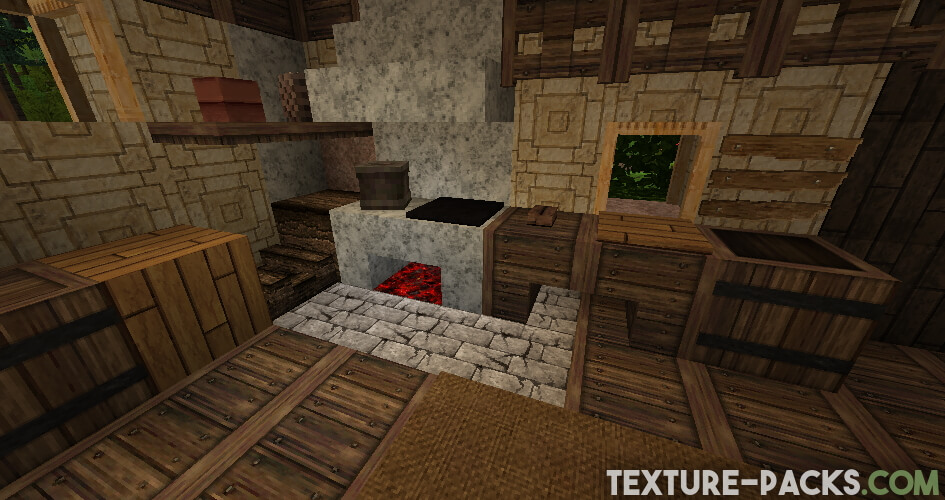 MeineKraft Texture Pack Download
Download and install OptiFine HD for an FPS-Boost and smoother graphics.
Download the MeineKraft Resource Pack.
Launch Minecraft.
Go to "Options" > "Resource Packs" > "Open folder".
Move the Resource Pack into the folder.
Enjoy the new textures and share it with you friends!
You have problems? Then have a look at the detailed Resource Pack Installation guide.
Summary
Honeyball created the MeineKraft Texture Pack for Minecraft and is in RPG style. In the community it is known mainly as the Gronkh Texture Pack.