Minecraft trees are significantly improved by the Better Leaves texture pack. Normally, the leaves on trees are not exactly a highlight and look especially unrealistic. This is now changing with this add-on. They are by default semi-transparent blocks with branches, at least on larger trees. It also makes a Minecraft forest look incredibly boring. That doesn't have to be the case and that's why we review this project. This project aims to improve the appearance of Minecraft's leaf blocks.
Originally it was only possible to change the leaves with the Better Foliage mod. This is fortunately over. You should nevertheless be grateful to the creator of this mod because he had the idea to give leaves a more realistic texture. However, you don't have to play without mods, because the Better Leaves texture pack works perfectly with over 20 mods. These include Biomes O Plenty and Tech Reborn, for example. The list contains Forge, Quilt, and Fabric mods. Don't worry if your modpack doesn't appear on the list, because this texture pack for leaves does not add any new textures, making it compatible with almost all resource packs and mods out of the box. This really makes it the perfect add-on for you. This means you can always use the bushy trees in the future even if you change your main pack. Anyway, it doesn't look so good with realistic textures, because the leaves are still in the default style. Only the shape changes.
One of the most significant changes made by the Better Leaves pack is the addition of a new snow overlay on leaves. This adds a new level of realism to Minecraft's winter environments, making them feel more believable. The snow overlay is subtle yet noticeable. It is worth noting that the same creator published the Round Trees texture pack, which works great together with Better Leaves to improve Minecraft trees. Round Trees adds rounder and smoother trees to Minecraft, making them more natural-looking and less blocky. When used in combination with Better Leaves, the two packs can create a truly immersive Minecraft forest.
If you want 3D leaves in cartoon style, you can download a great alternative from Sphax. However, the only compatible pack with this one is PureBDcraft. Furthermore, the Stay True project features also better leaves, but has many more new textures for other blocks. You see that you have a few options to improve the leaves in Minecraft.
Motschen's Better Leaves is compatible with these Minecraft versions: 1.20.1 – 1.20 – 1.19.4 – 1.19.3 – 1.19.2 – 1.19.1 – 1.19 – 1.18.2 – 1.18 – 1.17.1 – 1.17 – 1.16.5 – 1.16 – 1.15.2 – 1.15 – 1.14.4 – 1.14 – 1.13.2 – 1.13
---
Environment
Terrain
Models
Mod Support
Video
&

Screenshots

ADVERTISEMENT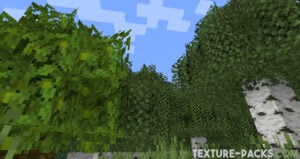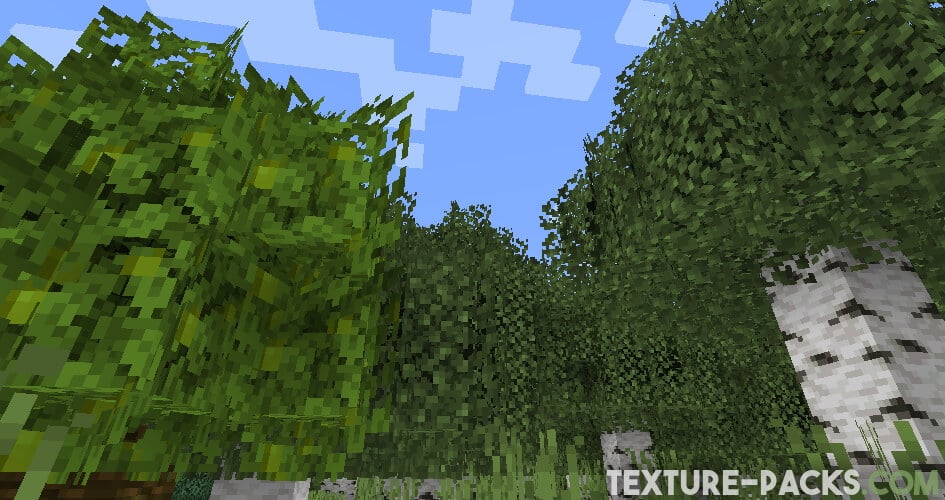 Comparison
Use our comparison tool to compare the Minecraft default pack with Better Leaves.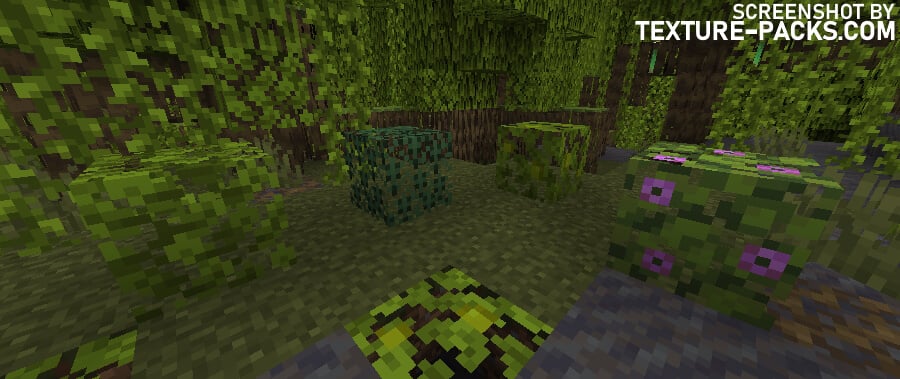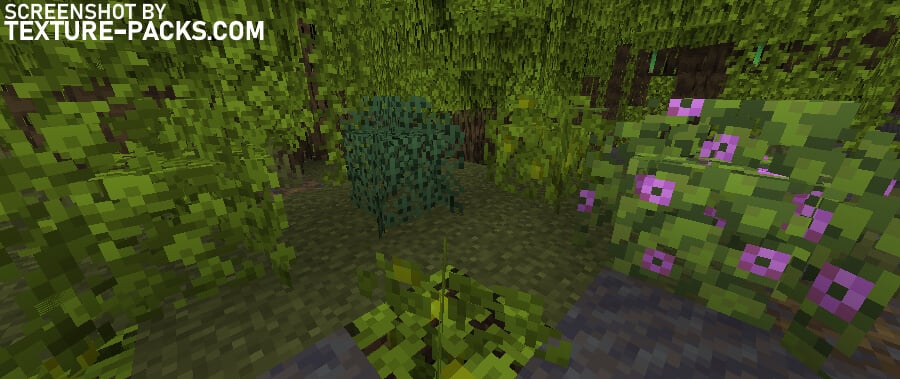 How to install the Better Leaves Texture Pack
Download and install OptiFine.
Start Minecraft with an OptiFine profile that has the game version 1.13 or higher.
Click on "options" in the menu, then on "video settings" and select "details".
Set "fast" in the "trees" field on the left side of the screen. Your FPS will be higher due to this setting. If you have a very good computer, you can choose "fancy" instead.
Click on one of the Better Leaves texture pack download links.
Go to "resource packs" in the Minecraft options.
Open the resource pack folder at the bottom left.
Take the downloaded file and move it to the pack folder.
Activate Better Leaves in the game.
The game may tell you during the installation that the pack was made for a newer or older Minecraft version. This is an error and you can still activate the pack.
Better Leaves Texture Pack Download
ADVERTISEMENT
For which Minecraft Editions are Better Leaves available?
You can get the Better Leaves texture pack for Java and Bedrock. All versions are available in our download section. However, these are different projects, so you may notice slight differences. Unfortunately, the add-on is not available for consoles, such as PS4/5, Xbox, and Nintendo Switch.
Better Leaves does not work, what can I do?
The most common reason is that you are using an unsupported Minecraft version. You should also check if you have installed everything correctly.