ADVERTISEMENT
The normal Minecraft blocks and items don't look very nice. Probably you are also one of those who want to make the gameplay a bit more visually appealing. However, you should be aware that the Better Default texture pack reviewed here makes only minimal changes and stays faithful to the classic Minecraft style. Moreover, the resolution used is exactly the same one used by Mojang. This is strange in the sense that the new textures are not seriously different from the old ones. Also, Marketplace texture packs actually have to be clearly different from official game content to avoid confusion. For example, this is why Bare Bones was not released for the Minecraft Marketplace. Apparently, the Better Default texture pack offers enough innovations to fulfill all criteria.
All in all, the textures are not revolutionary, but rather average. The modifications are too minor and consequently barely noticeable. Fortunately, there are also a few bright spots that are actually really good. For example, the GUI is much better illustrated. By the way, the development team has also made the Space Station pack, which is extremely popular among players. They will be happy if you send them your suggestions for both projects. You can then contribute your ideas to make both packs even better.
Better Default is compatible with these Minecraft versions: 1.19.4 – 1.19.3 – 1.19.2 – 1.19.1 – 1.19 – 1.18.2 – 1.18 – 1.17.1 – 1.17 – 1.16.5 – 1.16
---
Armor
Art
Particles
GUI
Mobs
Video
&

Screenshots

ADVERTISEMENT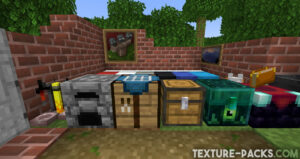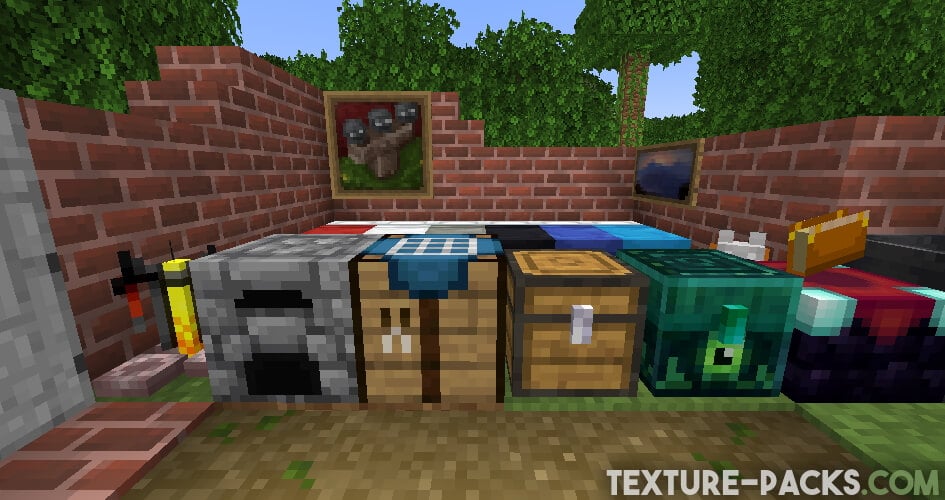 You won't see it on the screenshots, but almost every block can have different textures. Because of this, you get more variety because not everything looks the same anymore. A great example is a cobblestone wall. It doesn't look quite as boring and depressing any more thanks to the new variations. There are over 1000 texture variations in total, which is extremely high. This makes your buildings look more realistic, and by the way, the members of the development team are also enthusiastic builders in Minecraft.
Every pack has its right to exist, but unfortunately, the Better Default texture pack didn't convince us in all aspects. In addition, Bedrock players have to spend money on it. Java players can get it for free. It is still advisable to try out alternatives like the New Default+ pack.
Comparison
Use our comparison tool to compare the Minecraft default pack with Better Default.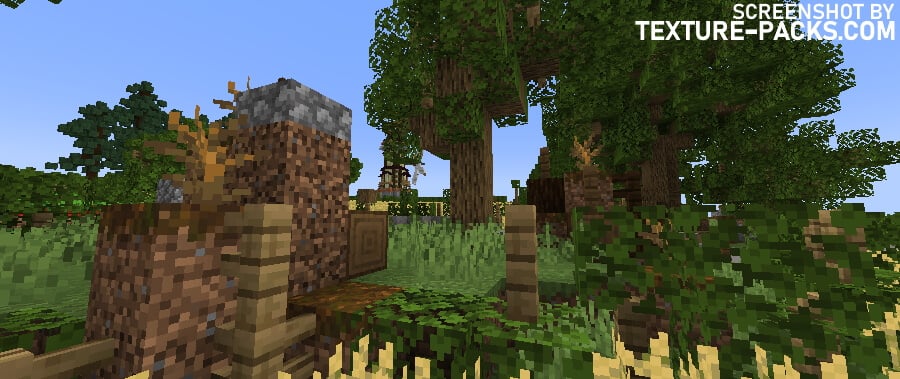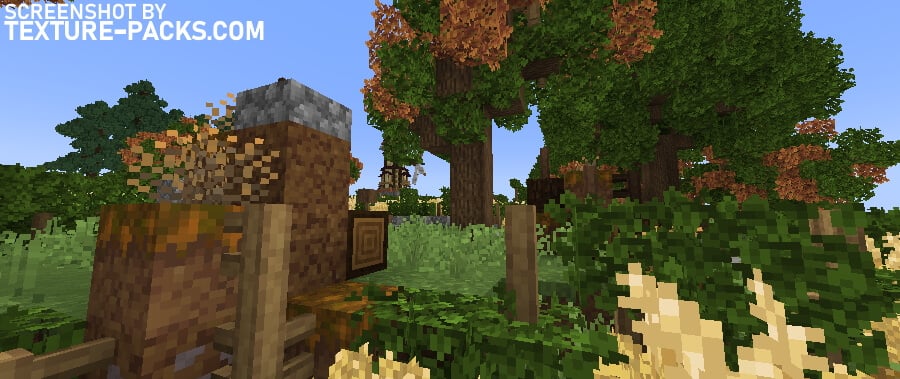 How to install the Better Default Texture Pack
As already mentioned, the Better Default texture pack is available for all Minecraft Editions. However, there are major differences in the installation process, which will be explained briefly. First, you have to pay 830 Minecoins to download the pack if you are a Bedrock Edition user. Then you go to the global resources and select the newly purchased pack.
The installation is more complicated on the computer, but the Better Default texture pack is also free. This tutorial works with Windows, macOS, and Linux:
Install Optifine to use all the features.
Download Better Default from one of the download links.
Start Minecraft with an Optifine profile.
Go to "Options" and then to "Resource Packs".
Either move the downloaded file to the game window or to the pack folder, which is at the bottom left. Both methods work.
Click on "Done".
Better Default Texture Pack Download
ADVERTISEMENT
Summary
The atmosphere of the original Minecraft will be retained and at the same time given a more modern touch. Especially Xbox and Playstation console players will remember their beginnings.