ADVERTISEMENT
The New Default+ texture pack for Minecraft is a stunning transformation of the game's graphics, created by a talented artist who goes by the pseudonym SeaOfPixels from the USA. As an avid resource pack creator and pixel artist, SeaOfPixels has a passion for crafting graphics for video games, and the New Default+ texture pack is a testament to their creative skills.
One of the main highlights of the New Default+ texture pack is its seamless integration with the vanilla textures, resulting in a familiar yet modern look with vibrant colors. The textures are designed to harmonize well with each other, creating a cohesive and visually appealing experience. Notably, the pack introduces a unique feature where the durability of a sword gradually decreases, resulting in a duller blade, when used extensively, adding a realistic touch to the game.
Upon installing the New Default+ texture pack, players will notice several changes in the graphical user interfaces (GUIs). The title screen now features cleaner buttons, and the inventory and other interfaces have a fresh new look that is uniformly designed. While there are some subtle color changes in the XP bar, the hunger bar and health indicator remain unchanged, retaining the familiar Minecraft aesthetic.
Another significant enhancement in the New Default+ texture pack is the introduction of texture variation. This means that blocks, items, and mobs can have different appearances, adding much-needed variety to the game. For example, there are now over 45 different types of wolves, each with their unique colors. Creepers also adapt to their environment in caves, making them harder to spot as they behave like chameleons. However, it's worth noting that these variations only work with Optifine, a popular optimization mod for Minecraft, and the textures are randomly assigned with no player influence.
In addition to texture variation, the New Default+ texture pack also brings new features to various biomes. For instance, snowy biomes now feature snowed-in trees in forests and frozen zombies at night, adding immersive details to the game world. Each biome has its own unique look, adding depth and diversity to the game's environment.
The New Default+ texture pack also includes breathtaking new Minecraft sky textures. Regardless of the time of day, the sky looks fabulous with realistic clouds that resemble shaders. During sunset, the clear blue sky transforms into an orange-red spectacle, reminiscent of real-life sunsets. However, one minor downside is that the sun and moon still have angular shapes, which could benefit from more realism in future updates.
With its comprehensive modifications, the New Default+ texture pack offers players a plethora of options for customization and gameplay enhancement. Due to popular demand, a PvP addon has been released, which outlines ores like diamond or netherite, and even adds a subtle glow to them when using Optifine.
Another exciting feature of the New Default+ texture pack is the ability to rename items using an anvil. Renaming certain items will result in a change in their texture, taking inspiration from Minecraft Story Mode for items, ultimate gear, and armor, and from Minecraft Dungeons for tools and weapons. The creator's website provides a complete list of names that players can use in the anvil to unlock these unique textures. Players who enjoy this feature may also want to check out BetterVanillaBuilding, another texture pack by the same creator that offers similar customization options.
In conclusion, the New Default+ texture pack for Minecraft is a breathtaking and comprehensive enhancement to the game's graphics. With its modern aesthetic, vibrant colors, texture variation, biome features, and sky overlays, it offers players a visually stunning and immersive experience. Additionally, the inclusion of unique features such as the sword durability mechanic and the ability to rename items for texture changes adds depth and customization to gameplay.
New Default+ is compatible with these Minecraft versions: 1.20.3 – 1.20.2 – 1.20.1 – 1.20 – 1.19.4 – 1.19.3 – 1.19.2 – 1.19.1 – 1.19 – 1.18.2 – 1.18 – 1.17.1 – 1.17 – 1.16.5 – 1.16 – 1.15.2 – 1.15 – 1.14.4 – 1.14 – 1.13.2 – 1.13 – 1.12.2 – 1.12 – 1.11.2 – 1.11 – 1.10.2 – 1.10 – 1.9.4 – 1.9 – 1.8.9 – 1.8 – 1.7.10 – 1.7 – 1.6
---
Armor
GUI
Animations
Items
Video
&

Screenshots

ADVERTISEMENT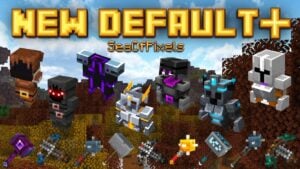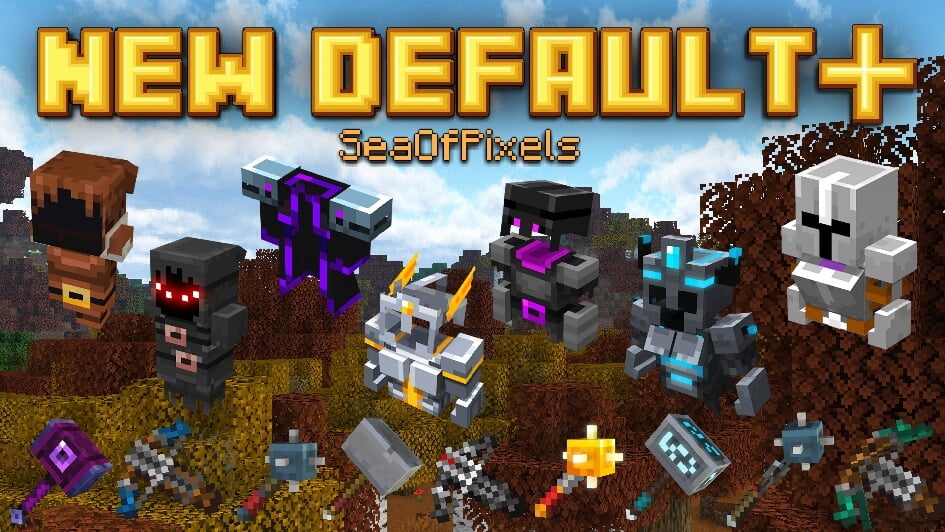 Comparison
Use our comparison tool to compare the Minecraft default pack with New Default+.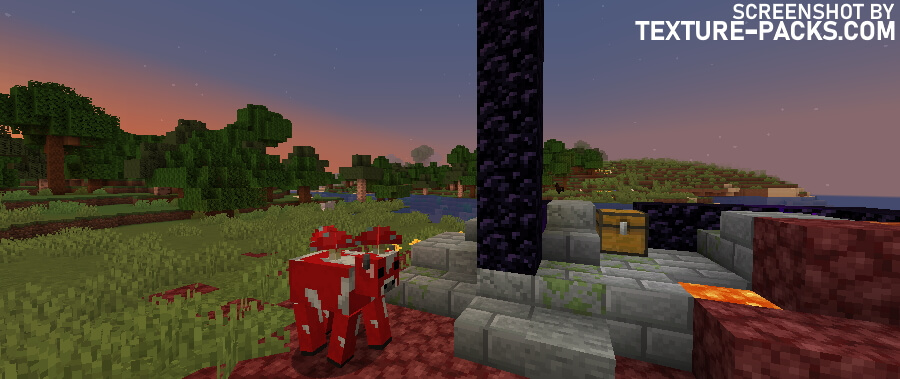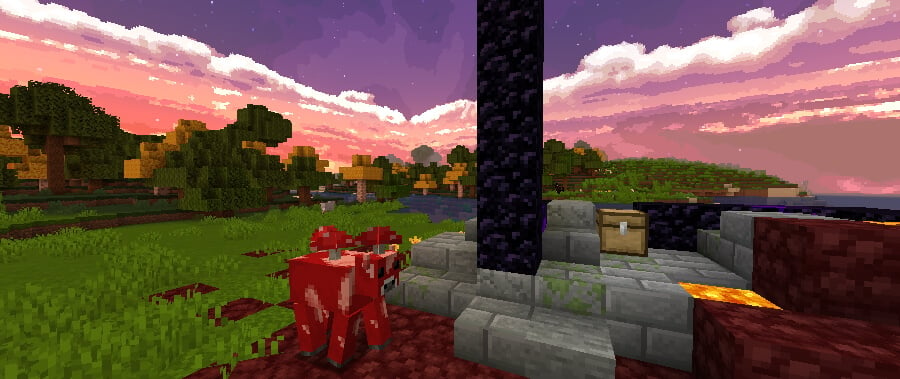 How to install the New Default+ Texture Pack
You may have difficulties installing the New Default Texture Pack. You need to click on the download link first. Then move the newly downloaded file into your Resource Pack folder. If you don't know how to get there, take a look at our simple step-by-step tutorial. For the most exciting gameplay, we recommend OptiFine, which gives you a whole new level of control. We suggest you read our full review because you will be very surprised by what is included.
Install OptiFine if you want to use the pack with all features.
Click on the texture pack download link that is compatible with your game version and Minecraft edition.
Launch Minecraft.
Click on "Options" in the main menu.
In the options menu, go to the submenu "Resource Packs".
Click on "Open Pack Folder" at the bottom left.
Move the downloaded ZIP file into your resourcepacks folder.
You will see the pack on the left half of the resource pack screen. If it is not displayed in Minecraft, you need to unzip the file.
Move the cursor to the pack logo and click the arrow pointing to the right.
Click on "Done".
The game may tell you during the installation that the pack was made for a newer or older Minecraft version. This is an error and you can still activate the pack.
New Default+ Texture Pack Download
ADVERTISEMENT
Blocks

Items

Shader compatibility
Summary
The New Default+ adds new Minecraft blocks and items and with the PvP addon, you get an additional boost!