ADVERTISEMENT
With the Dramatic Skys texture pack, you will quickly notice that the pack sets completely new standards. It is an add-on pack that makes the sky look much more realistic. Of course, some changes have been made for this realistic result. For example, the redesign of all clouds.
Normally, clouds have a square shape and don't resemble real life, but you probably already know that. In the end, every Minecraft player will notice this, because the in-game clouds in the Default Pack really don't cut a good figure.
However, Dramatic Skys not only change the shape, but also the lighting of the Minecraft sky. In our opinion, the night sky benefits the most from this new lighting, because it now looks as if you are looking at the real starry sky through a telescope. Nevertheless, the equally great sky-blue graphics that are offered to you during the day should not be underestimated. In the end, the sky looks really cool at any time of the day.
Finally, we'll give you one more important piece of information. The Dramatic Skys texture pack is "only" an add-on and therefore works with any of your resource packs. Since there are comparatively few textures included, there will be no bugs or lags.
The developer has also thought about players with bad computers. Normally you'd think that the pack would only run on a really good computer, but that's not the case. On a technical level, everything is optimized so well that you'll have an excellent gaming experience even with a bad PC. Only extremely rarely, if ever, will you notice low FPS. Normally, there are no delays, lags, or bugs. Probably this is one of the main reasons why Dramatic Skys is so popular in the Minecraft community and has already been downloaded over a million times. In conclusion, you see that you don't need an expensive graphics card to improve your game experience.
Dramatic Skys is compatible with these Minecraft versions: 1.20 – 1.19.4 – 1.19.3 – 1.19.2 – 1.19.1 – 1.19 – 1.18.2 – 1.18.1 – 1.18 – 1.17.1 – 1.17 – 1.16.5 – 1.16 – 1.15.2 – 1.15 – 1.14.4 – 1.14 – 1.13.2 – 1.13 – 1.12.2 – 1.12 – 1.11.2 – 1.11 – 1.10.2 – 1.10 – 1.9.4 – 1.9 – 1.8.9 – 1.8
Screenshots & Video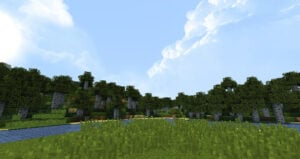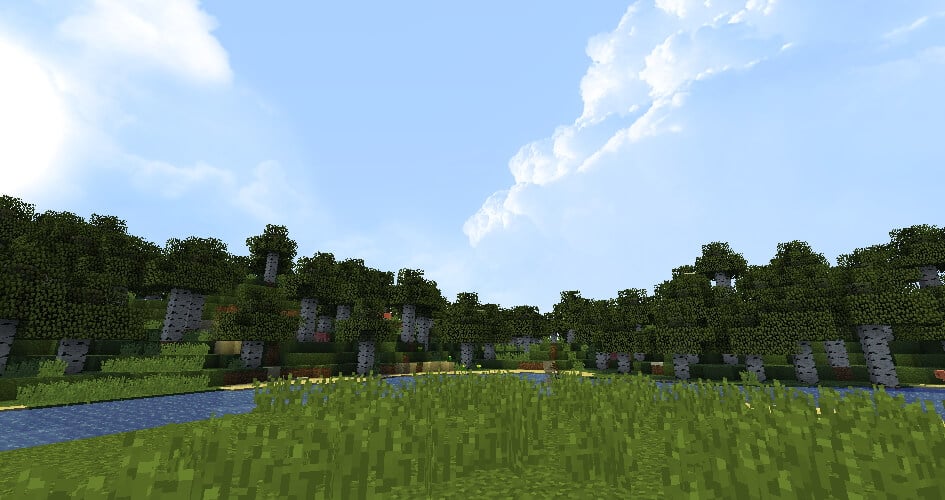 The Minecraft screenshots with the Dramatic Skys add-on look very impressive and show you what you can expect in your game world. The best way to see the changes is to look at the before and after images that we have created just for you.
Also, you should know about the cool new weather animations. The next time you run into a thunderstorm in your game world, you might think you're in real life. Maybe that's a bit of an exaggeration, but by Minecraft standards, the raindrops and lightning look extremely realistic. By the way, the same goes for the snowflakes that you can see at high altitudes and snowy biomes.
Comparison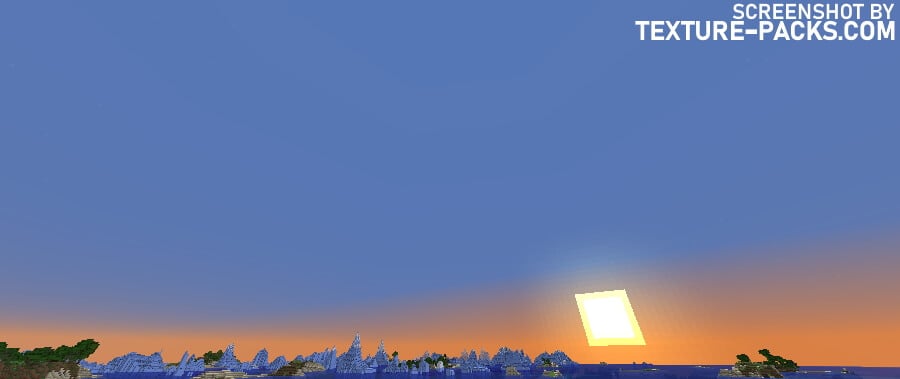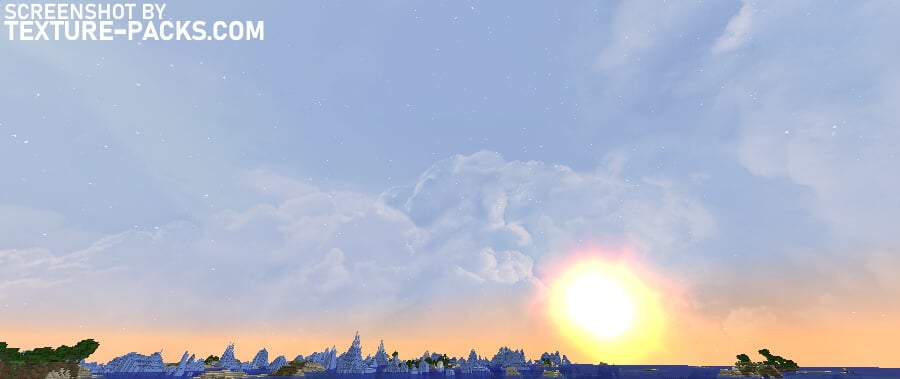 How to install the Dramatic Skys Texture Pack
1. Download the texture pack and then search for the .minecraft folder. We will now explain the installation process for each operating system.
Windows: Press the Windows key + R. Then type %appdata% in the search bar and click on the .minecraft folder.
Linux: Press ALT + F2 at the same time. Now you should see the .minecraft directory. If you don't see it, activate the hidden folders with the key combination CTRL + H.
Mac: Your Minecraft folder can be found under Users > Library > Application Support.
2. Move the Dramatic Skys .zip file to the resourcepacks folder located in your .minecraft folder.
3. Start the game and go to Options > Resource Packs and activate the pack by moving it to the right side by using the arrows.
4. It is recommended to install OptiFine to take full advantage of all features. Otherwise, you will only be able to use a fraction of the features and that would be really sad.
Dramatic Skys Texture Pack Download
| | | | |
| --- | --- | --- | --- |
| Progress: | Resolution: | Operating systems: | File size: |
| 100% complete | 16x | Windows, Android, iOS, macOS, Linux | 14.04 MB |
Summary
The pack contains the following new designed content: Day sky, night sky, sun, moon, stars and a realistic sunrise / sunset. This pack also causes no lag, none at all, so even the simplest of computers and laptops can use it easily without issue!