Our team recently discovered an incredible mod called Rethinking Voxels shaders, and let us tell you, it's a treat for the eyes. We decided to write this article and record some gameplay to explore its impressive features. At first glance, Rethinking Voxels may not seem too different from Complementary Reimagined shaders, but trust us, there's more than meets the eye. This shader pack offers voxelization, ray-traced occlusion checks, and colored flood fill block light, resulting in an improved version of the Complementary pack. In our opinion, it is the best edit of EminGTR's project, which guarantees high FPS despite all the features.
This shader is voxel-based, which means it utilizes small squares, or voxels, to create its effects. Each voxel knows its distance from objects like lava, allowing for accurate lighting calculations. Think of a voxel as a small box that understands it's a few blocks away from something, like lava. This voxel-based approach enables precise delineation and clear boundaries of light, something that wasn't easily achievable with many other shaders.
While still in development, the pack demonstrates great potential. It has some minor lighting bugs here and there, but that's to be expected in its current development stage. Despite that, the Minecraft gameplay feels more realistic, even in the depths of caves or within the confines of buildings. Rethinking Voxels manages to strike a balance between fantasy visuals and maintaining a sense of immersion.
Enhanced Lighting System
Now, let's address the elephant in the room: the lighting system. As much as we love Minecraft, we all know that it's not perfect. Occasionally, you may encounter sudden changes in brightness. Unfortunately, these fluctuations are inherent to the way the lighting system works and cannot be completely eliminated without big efforts. However, fear not! There is a solution.
Venturing into biomes like Cherry Grove, you can't help but marvel at the way light bounces off the blocks. The lighting in the Rethinking Voxels shader pack truly breathes life into the game, making you wish it was part of the base game itself. Exploring a village, you can't help but notice the improved volumetric lighting that seeps through the better leaves, casting a soft glow on the surroundings. We like the little details, like the way light bends around objects or the subtle gyrations of illumination.
Another standout feature is the inclusion of colored lamps. When you attach a Redstone lamp or a red lantern, for example, it emits actual red light. This is a feature that was often missing in other Minecraft shaders. Additionally, indirect lighting is beautifully implemented. Even if you're not directly looking at the light source, the surrounding area still gets a soft, subtle glow.
Speaking of realism, the shaders also enhance reflections, making water surfaces and other reflective materials look more authentic. While it's difficult to say whether this is a unique feature of Rethinking Voxels or an inherent characteristic of the original Complementary Reimagined pack, it's undeniably impressive.
Minor Issues and Credits
Venturing further, stumbling upon a shipwreck, the lighting continues to captivate. The interplay of light and shadow paints a picturesque landscape that feels like a work of art. However, we noticed that some aspects of the pack seem unbalanced, especially when encountering powerful structures or overpowered loot in modded villages. Another minor issue with the Rethinking Voxels shaders for Minecraft is that the lava takes on a slightly odd yellowish tone, which may not be the coolest visual effect. However, the illuminated cave area with its glowing lights compensates for it. When you enter a corridor, every block is realistically illuminated, including the corners and edges. This level of detail is impressive.
Lastly, credit is where credit is due. First and foremost, developer gri573 wants to say thanks to EminGTR for creating the fantastic Complementary Reimagined shader pack that served as the codebase for Rethinking Voxels. Most of the work in this mod comes from their incredible contributions. Additionally, a shoutout goes to the user zndrmn for their assistance in choosing default light colors and organizing the settings screen.
System Requirements
Rethinking Voxels does require a decent amount of processing power, though. We tested it with a GTX 550 Super graphics card and got around 30 frames per second. With an RTX card, it would likely perform even better, but it's fluid enough to continue playing the game as usual and perfect for creating short films or cinematic scenes as we do in our YouTube showcase.
Now, let's talk about compatibility. The Rethinking Voxels shaders have been developed and extensively tested on various platforms, including OptiFine and Iris. While it usually works well with these shader loaders, it's important to note that bugs specific to each platform may take longer to fix, as they are not always caught during the developer's testing process. For the best experience, it is highly recommended to use Iris as your shader loader. By the way, we think the default settings are the best settings for this pack.
We hope you enjoyed this journey through Rethinking Voxels. Let us know your thoughts, and if you'd like to see more shader packs on our website in the future. Until then, happy gaming!
Rethinking Voxels is compatible with these Minecraft versions: 1.20.1 – 1.20 – 1.19.4 – 1.19.3 – 1.19.2 – 1.19.1 – 1.19
Video
&

Screenshots

ADVERTISEMENT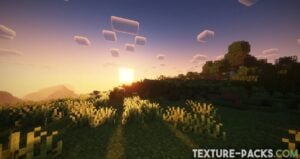 Comparison
Use our comparison tool to compare the Minecraft default pack with Rethinking Voxels shaders.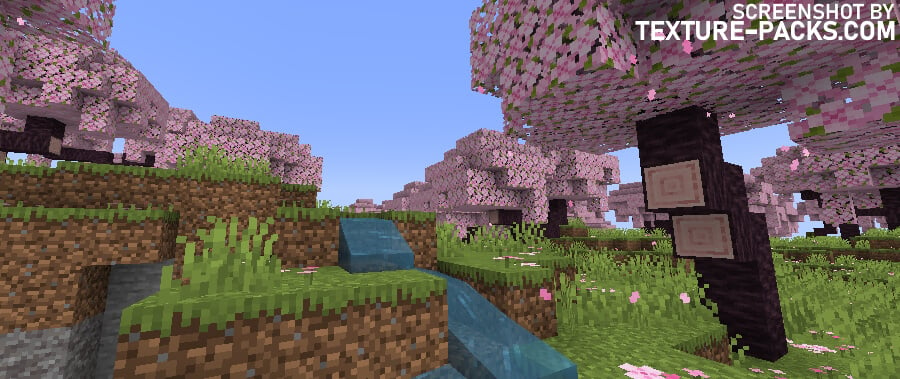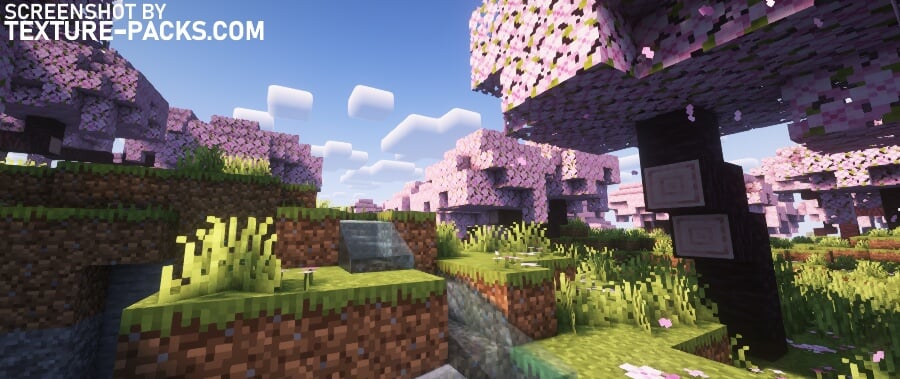 How to install the Rethinking Voxels Shaders
To install the pack, make sure you use Minecraft 1.19.X or later. Older versions may work but are unsupported.
Install Iris shaders mod. This mod is the successor of the GLSL shaders mod that was previously used for the installation.
Click on the Rethinking Voxels shaders download link. Please pay attention to the notes in our download section.
Open the Minecraft Launcher and start the game with Iris.
Launch Minecraft.
Go to the video settings in the options.
Click on shaders packs and open the shader folder in the lower left corner.
Move the downloaded ZIP file into this folder (.minecraft\shaderpacks).
Return to Minecraft and select the pack in the shader list.
Click on done.
Rethinking Voxels Shaders Download
ADVERTISEMENT