When it comes to Minecraft shaders it sometimes feels like we've seen it all. There are so many downloadable shaders to pick and choose from in Minecraft, and part of what we do here is go over some of the best ones you can get for yourself. However, it's truly rare that we see a shader as ambitious and breathtaking as the Minecraft Continuum shaders pack, from Continuum Graphics. We tested everything on a laptop and PC.
One thing is immediately apparent about the Continuum shader, and that's the fact that this shader pack, as well as the identity of the individual who's providing it, is actually a full-blown company. Minecraft mods, texture packs, and shaders are traditionally a grass-roots effort by Minecraft individuals who happen to be technically proficient enough to put together something special for Minecraft. They're provided by people who are fans, enthusiastic about being able to contribute a little something to a game they love so much, for the sake of other people who they share an interest with.
None of that is meant to detract from the intent of Continuum Graphics. In fact, we sincerely believe that the developer of this shader pack is an avid Minecraft fan, and none of what's being provided here looks like it's trying to make a quick buck. A large amount of sincere effort has definitely gone into this project so far. We just think it's interesting to see a project done for Minecraft that's this well-put-together and professional-looking.
But we're getting ahead of ourselves here. If you are a casual Minecraft fan, there's no doubt you're familiar with the blocky old-school look of the game already. Custom shaders exist as an option for gamers who are looking to customize or upgrade their Minecraft experience in a meaningful way. The Continuum shader for Minecraft is a download you can get if you'd like. Right now the full Continuum shader is on version 2.1 and requires a paid membership in order to have access to the most up-to-date version. However, versions 2.0.5 and 1.3 is available free of charge. You can get all files in our download section. We played with the latest version and had 60 FPS in Minecraft and no lags.
Best Features
The big draw to Continuum is definitely in how realistic and stunning they've managed to make Minecraft look. Using ray-tracing technology, clouds are rendered in a unique and realistic way using volumetric lighting, similar to the ones we experience in the real world. By the way, some code is based on the popular SEUS shaders.
According to the official YouTube video for the shader pack, which has over one million views, the shader is also utilizing something called the "Focal Engine", which appears to be some under-the-hood technology that is utilizing a C++ framework.
Water reflections are also handled using raytracing, and a quick look at the water within the Continuum shader shows that reflections scatter around in a very real and convincing way, it's hard to resist the urge to jump right into the screen. It should go without saying, but there's also simulated wind included which helps to make the water look more alive, which also carries into various different parts of Minecraft including trees, bushes, and fires that flicker and move with the wind.
But that's not the end of the list of the best features, not by a long shot. We've been referring to it as the Continuum "shader" just for the sake of brevity, but you're actually getting some incredibly high-detail textures along with the new shader engine for Minecraft when you download the Stratum texture pack too. It's another project from the same developer. Stratum totally revamps the way the game looks, especially from up close. Textures are all provided in POM and PBR formats, which are normally reserved for seriously high-detail 4k and 8k textures. Stratum is available in 2048x, 1024x, 512x, and 256x.
Best settings
The author has used these Minecraft settings for all marketing screenshots but recommends turning off the depth of field (DOF) if the gameplay is blurry. It works best on mid/high-end machines, though it should still be playable on low-end hardware, as these settings are not insanely high. You can copy them into your own settings.txt!
Continuum shaders is compatible with these Minecraft versions: 1.19.4 – 1.19.3 – 1.19.2 – 1.19.1 – 1.19 – 1.18.2 – 1.18 – 1.17.1 – 1.17 – 1.16.5 – 1.16 – 1.15.2 – 1.15 – 1.14.4 – 1.14 – 1.13.2 – 1.13 – 1.12.2 – 1.12 – 1.11.2 – 1.11 – 1.10.2 – 1.10 – 1.9.4 – 1.9 – 1.8.9 – 1.8
Screenshots & Video
ADVERTISEMENT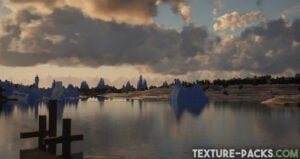 The gameplay video takes some time to zoom deep into the textures, and it's honestly shocking how much natural-looking detail is packed into them up close. We honestly have no idea how modern computers can handle this much detail in real-time, surely there is some very impressive engineering going on behind the scenes.
So a quick run-down on the way textures in games work: when you look at any object's surface in a game, we normally refer to the material that makes up the look of that as the texture. For example, if you're holding a basketball, the only reason you can tell it's a basketball is because of its texture; otherwise, it would just look like a smooth, colorless sphere. Textures not only include the colors of objects, but in games, they also include information about other parts of the object (block), such as depth, how reflective the surface is, how rough the surface is, and so on.
The reason we're going over this is that many of the textures included within the Continuum pack have extremely impressive bump mapping, which pretty much sounds like what it is, how bumpy an object looks. For example, the Minecraft stones were previously totally flat, and are now hyper-realistic and incredible looking. Grass has a similar effect, with what appear to be strands of grass that jut out of the surface. All in all, most of the blocks are now in 3D, but you need a realistic texture pack like Stratum that supports POM and PBR.
Lastly, the Continuum shaders review video on YouTube goes over some of the lighting effects included in the Continuum shader pack, and honestly, this just doesn't look like Minecraft anymore. We had to actually stop the cinematic trailer and second-guess ourselves multiple times watching this because it really does look just like real life now. Well, a much blockier version of real life to be sure, but still one with a tremendous amount of impressive detail.
If you are a Minecraft geek or a graphics enthusiast, you absolutely cannot afford to skip this shader pack. It's one of the most impressive and lauded-about shaders in the Minecraft community, and for extremely good reason. This shader is still somewhat early in development compared to many others, so the fact that we can expect this to look even more impressive and realistic later on is honestly pretty staggering. Never before did we think a game as initially primitive-looking as Minecraft would achieve visuals that are so stunningly beautiful. Below is a comparison between default Minecraft and Minecraft with Continuum.
Comparison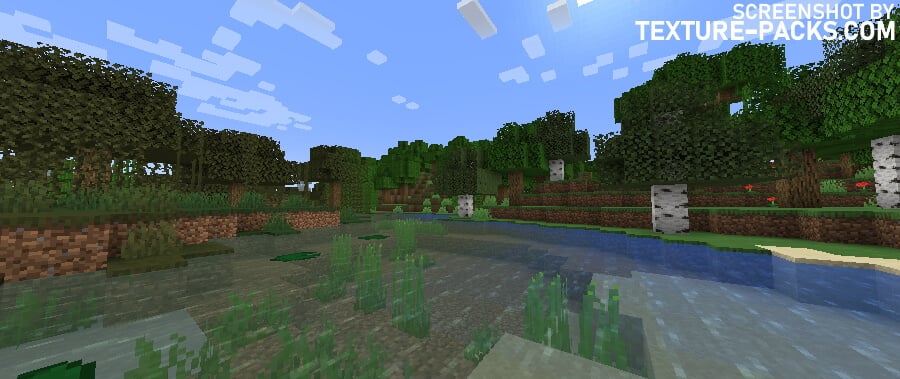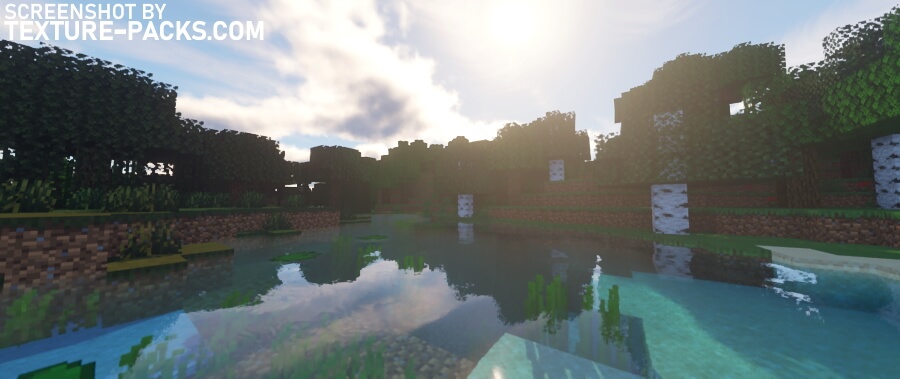 How to install the Continuum Shaders
Install OptiFine. This mod is the successor of the GLSL shaders mod that was previously used for the installation.
Click on the Continuum shaders download link. You will be redirected to the download page.
Open the Minecraft Launcher and select the newly created OptiFine profile.
Launch Minecraft.
Go to the video settings in the options.
Click on shaders and open the shader folder.
Move the downloaded ZIP file into this folder (.minecraft\shaderpacks).
Return to Minecraft and select the pack in the shader list.
Click on done.
Continuum Shaders Download
ADVERTISEMENT
| | | |
| --- | --- | --- |
| Progress: | Operating systems: | File size: |
| 100% complete | Windows, Android, iOS, macOS, Linux | 424 KB |