The English YouTuber TommyInnit became famous with his Minecraft videos and streams. He now has many millions of viewers, some of whom are wondering which texture pack he is using on the Hypixel server. He uses a modified version of the default pack in the game modes Bedwars and SkyBlock. Unfortunately, he never released his own pack, so we would like to review something else in this post. The TommyInnit texture pack from fans is based on the original pack. You will recognize some things you know from Tommy's Minecraft videos. For example, all the features from the old 20k pack are added. Furthermore, many blocks and items from the following projects:
RKY 5K Pack
Minecraft Classic Revamp (The Schlatt Pack)
Finlay's Default Pack
Deo's Pack
In addition, the Minecraft sounds have been replaced with new ones. You'll notice this, especially in Bedwars, when you destroy a bed. At that moment, you'll hear a cool pop song. However, these are all copyrighted music songs, which is why the creator is liable to prosecution.
Overall, the TommyInnit texture pack is a great PvP edit. Especially helpful is the transparent user interface (GUI), which allows you to always keep an eye on your opponents. Even when you are looking at your inventory. Besides that, all swords are shorter, but still in the default style. Another thing that can't be ignored are the outlined ores. This change is very important for UHC and SkyWars players. Otherwise, there are a few minor customizations, like bottle o' enchanting with villager heads and new item names. Not to forget the new sky, which now looks much more realistic. By the way, there is also a fan edit for PewDiePie, which also adds some insiders.
The TommyInnit resource pack is compatible with these Minecraft versions: 1.8.9 – 1.8.8 – 1.8.7 – 1.8.6 – 1.8.5 – 1.8.4 – 1.8.3 – 1.8.2 – 1.8.1 – 1.8 – 1.7.10 – 1.7
Screenshots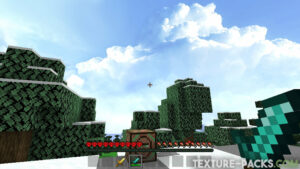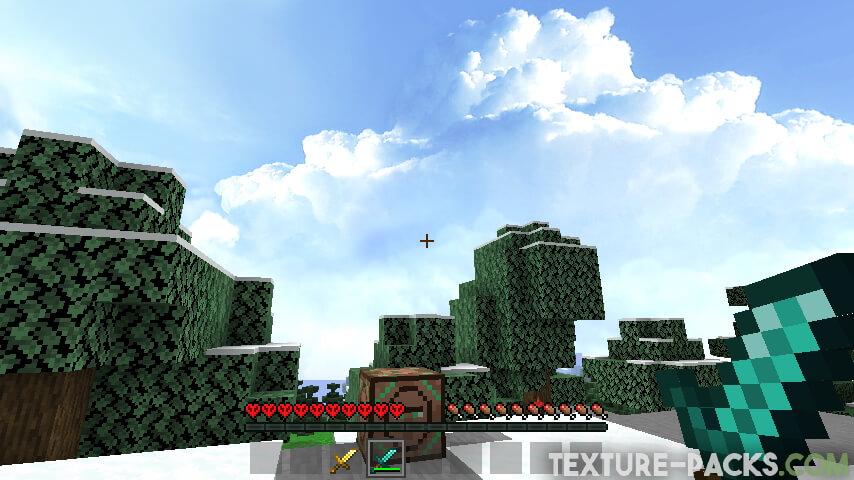 How to install TommyInnit Texture Pack
Unfortunately, TommyInnit's texture pack is currently only compatible with Minecraft Java Edition. So if you are an MCPE or Bedrock player, you disappointingly can't play with this PvP pack. Accordingly, the following tutorial is only for owners of the computer version.
Go to our download section on this page and download TommyInnit Texture Pack.
Start Minecraft with the game version 1.8.9, because currently only this version is supported.
Go to resource packs in the options.
Open the pack folder in the bottom left corner.
Move the downloaded ZIP file into this folder.
Return to Minecraft and activate the pack.
TommyInnit Texture Pack Download
| | | | |
| --- | --- | --- | --- |
| Progress: | Resolution: | Operating systems: | File size: |
| 100% complete | 16x | Windows, macOS, Linux | 72.34 MB |