As you know, Minecraft graphics have never been very nice. The textures only have a 16×16 resolution. That's pretty low, and many players don't like it. The Smooth Operator texture pack for Minecraft changes that. The creator FiftyWalrus (PixelMineStudios) has made his new textures much more detailed. In comparison to vanilla, the resolution is now much higher with 256×256. That's definitely one thing that should impress you. After all, the realistic textures ensure high quality. By the way, the Patrix texture pack and rotrBLOCKS texture pack are also available for free and also consist of 256x blocks and items.
Furthermore, the Minecraft sky has been revamped. It doesn't look photorealistic, but that doesn't matter. The sky looks more like something out of a cartoon movie. This is especially the case for the sun's rays and clouds. The best way to see what we mean is to stand on a hill. Even better would be if you watch a sunset. There are also a few animations for you to discover. The most eye-catching ones here are the lava and the water. However, this isn't really anything special, because these animations are featured in almost every Minecraft resource pack.
Overall, all Minecraft textures look better. Even looking at the sky will be fun with the Smooth Operator pack. The project was launched back in the spring of 2015 and has been receiving regular updates ever since. Accordingly, Smooth Operator is expected to always be available for the latest Minecraft version. In the most recent updates, the armor, GUI, particles, and Minecraft paintings were updated. Also, a custom font was added some time ago. The Finnish developer puts a lot of passion into this project. So he would surely be happy if you tell your gamer friends about the Smooth Operator resource pack.
Smooth Operator is compatible with these Minecraft versions: 1.19.4 – 1.19.3 – 1.19.2 – 1.19.1 – 1.19 – 1.18.2 – 1.18.1 – 1.18 – 1.17.1 – 1.17 – 1.16.5 – 1.16 – 1.15.2 – 1.15 – 1.14.4 – 1.14 – 1.13.2 – 1.13 – 1.12.2 – 1.12 – 1.11.2 – 1.11 – 1.10.2 – 1.10 – 1.9.4 – 1.9 – 1.8.9 – 1.8
Screenshots & Video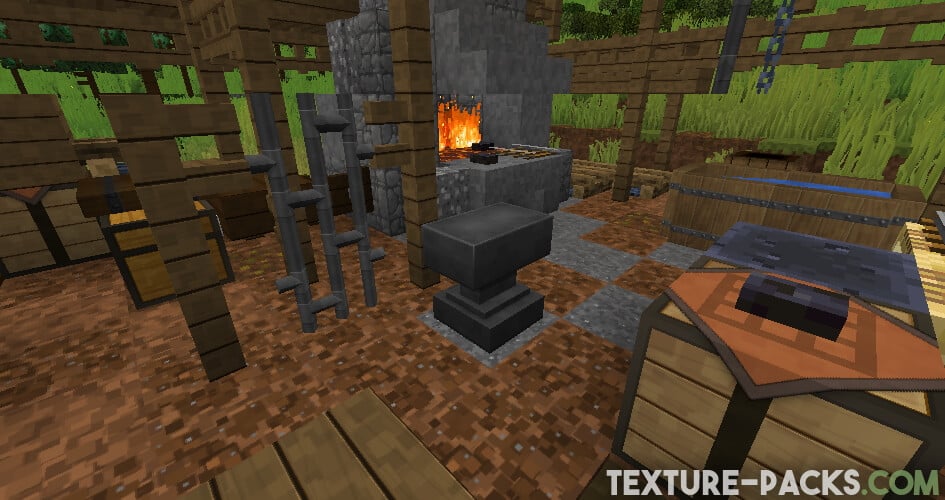 The screenshots are a colorful mix of frequently used Minecraft blocks and mobs. You will often see dirt and stone in your environment, which is why there are screenshots of them. But in our opinion, showcase videos are much better. That's why we recommend you watch our Smooth Operator texture pack review on YouTube.
Overall, the Smooth Operator is a good default and Faithful texture pack. You can see directly how much effort has been put into the development because almost every texture is now 256x. Accordingly, all the blocks and items in this pack have been reworked. All graphics have been drawn great. The only thing that doesn't look good is the tree logs. Obviously, this Smooth Operator review article is only meant to give you the first glimpse. The best thing to do is to test the pack yourself.
Comparison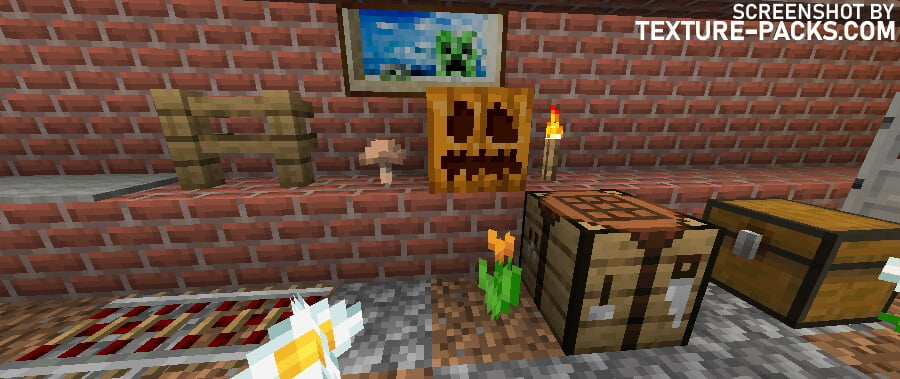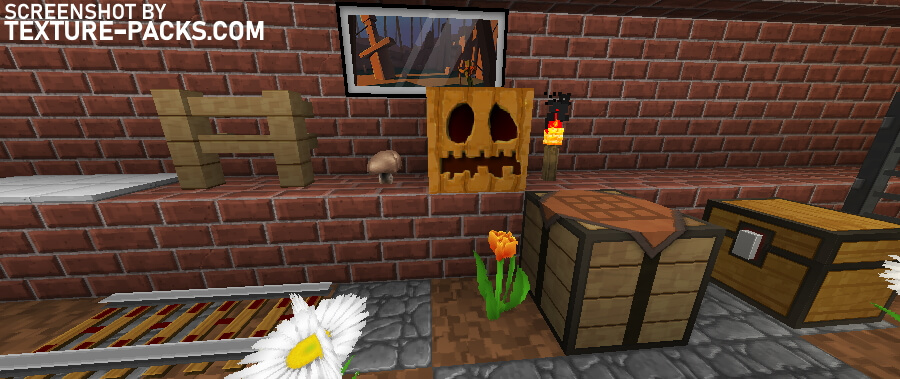 How to install the Smooth Operator Texture Pack
This tutorial explains how to download and install Smooth Operator.
Install Optifine so you can play with the new and better cartoon sky. Optifine has a feature called "custom sky".
Click on the Smooth Operator texture pack download link.
Launch Minecraft with Optifine.
Go to resource packs in the options.
Open the resource pack folder at the bottom left.
Move the Smooth Operator ZIP file to this folder.
Click on the pack icon in Minecraft and move the file to the right side.
Open a Minecraft world and check if the game environment is loaded correctly and with no lags.
Smooth Operator Texture Pack Download
| | | | |
| --- | --- | --- | --- |
| Progress: | Resolution: | Operating systems: | File size: |
| 100% complete | 256x | Windows, macOS, Linux | 100.82 MB |