84K Downloads | Resolution: 16×16 | by XSShep
More than ten years ago, when Minecraft was far from being so popular, the player XSShep started his project Pixel Perfection texture pack. Actually, it was meant just for him, but due to the large amount of time he spent on it, he decided to release the pack. His work started during the Minecraft beta and he wanted to keep pushing updates to the Pixel Perfection texture pack until Minecraft stopped its development. Fortunately, that's not the case and over the last few years new textures have been added to the game.
At some point it was too much effort for him alone, so he ended the project in 2016. The fans mourned for a long time that it did not continue. However, one day Nova_Wostra decided to continue the work. That was in the middle of 2020 and since then the full name is Pixel Perfection Legacy. He always tries to stay true to the original medieval style.
Now you'll learn why the pack has so many downloads. It is mostly known for its simple textures, which have only 16x resolution. Accordingly, they are not overflowing with details and are quite colorful. Nevertheless, you'll see that the environment isn't as pixelated as in the default pack. Besides, the appearance of your Minecraft world will change quite a bit anyway, because there are some cool new features. For example, there are now connected textures to make the transition between blocks look nicer and shiny ores. These things only work with the Optifine mod.
Furthermore, in some places the colors are darker than usual. This color scheme was chosen to make the landscape look more rustic. Especially cobblestone, dirt and wood are quite gloomy. Anyway, this is rather an exception, because overall the Pixel Perfection texture pack is very colorful.
By the way, it is allowed to use the included textures for an edit and everything else, but you should only do that if you mention the original creator.
Pixel Perfection is compatible with these Minecraft versions: 1.19 – 1.18.2 – 1.18.1 – 1.18 – 1.17.1 – 1.17 – 1.16.5 – 1.16 – 1.11.2 – 1.11 – 1.10.2 – 1.10 – 1.9.4 – 1.9 – 1.8.9 – 1.8
Screenshots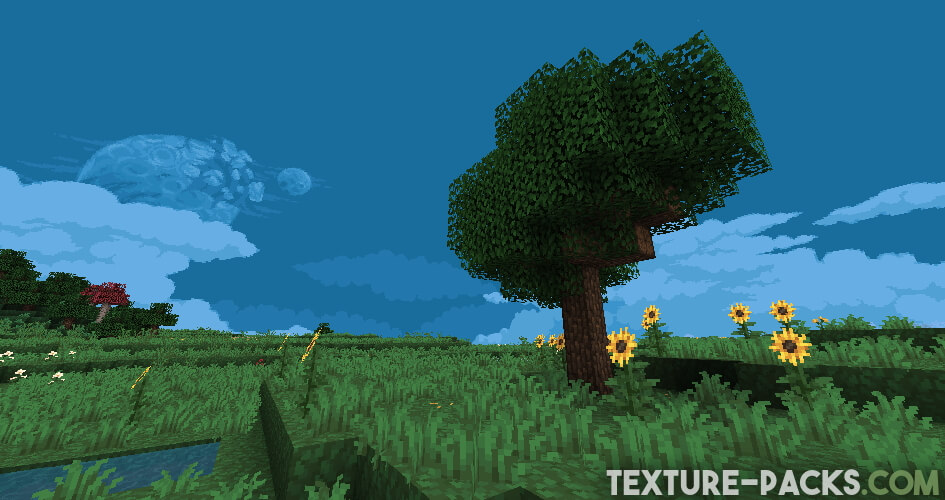 Pixel Perfection Texture Pack Download
Choose a game version and click one of the free Pixel Perfection download links.
Launch Minecraft.
Click options on the title screen.
There are a lot of settings in the options, but in this case you select resource packs.
Open the resource packs folder at the bottom left and move the texture pack into it. Alternatively, you can drag the file directly into the Minecraft window, but this only works with newer Minecraft versions.
Click on the pack icon after import and move it to the right side.
Click Done.
✔️ None of the files are hosted on our server. All direct download links on our website are provided by the authors. The packs are free of viruses. Therefore, they are completely safe and secure.
✔️ Please share this post on social media.
✔️ Are there any thoughts you'd like to share? Please write a comment and rate the pack to help the authors.
---
👨‍💻 XSShep is the author of Pixel Perfection. Rate this pack:
Mobs

Popularity

Originality
Summary
You'll often notice while playing that Pixel Perfection was first released in 2011, because medieval texture packs were very popular back then. Accordingly, there is a medieval atmosphere throughout, which may be unfamiliar to some. In addition, simplicity runs through the entire game. Thus, even the user interfaces are simplistic and almost don't look like vanilla Minecraft anymore.