Since the beta version of Minecraft, the mythical Dokucraft Texture Pack has been continuously developed. However, the original creator Doku has largely withdrawn from this project over the years. To be more precise, this was shortly before the release of the full version 1.8., but fortunately Doku has released all content for free use.
Someone from the community called Hickerydickery took this chance and made it his mission to keep the pack alive. On this mission, he is helped by a number of volunteers who do a great job as a team. Over the years hundreds of different players have helped and together they have created thousands of textures. You can also be part of this project because every fan of the pack is welcome to join. Even as a beginner you will be welcomed and the other volunteers will help you to make your submitted textures even better. So don't be afraid to join the official discord, because everyone has started small.
By the way, the original name has got a little addition, because now the whole thing is called "Dokucraft, the saga goes on". This title hits the nail on the head because there is still an updated version for the latest Minecraft update.
Essentially, the Dokucraft Texture Pack can be divided into three individual variants. Each version has its own aspects, which will now be explained to you briefly.
Dokucraft Light: Modest but colorful.
Dokucraft Dark: Gloomy with dark motives.
Dokucraft High: Calm and soft atmosphere.
But there is one thing all variations have in common the resolution of all blocks and items is 32x. Thanks to the 32x resolution the Texture Pack is playable for everyone, because it doesn't cause any lags. Another factor is the ubiquitous RPG style. Mainly you will admire this style, especially in medieval buildings, which look much more realistic. You will surely like the interaction of wood and stone, which look beautiful in combination. Even fans of animation will not be disappointed, because, for example, the enchantment table is elaborately animated. This brings a touch of magic into the game.
Dokucraft is compatible with these Minecraft versions: 1.19.4 – 1.19.3 – 1.19.2 – 1.19.1 – 1.19 – 1.18.2 – 1.18.1 – 1.18 – 1.17.1 – 1.17 – 1.16.5 – 1.16 – 1.15.2 – 1.15 – 1.14.4 – 1.14 – 1.13.2 – 1.13 – 1.12.2 – 1.12 – 1.11.2 – 1.11 – 1.10.2 – 1.10 – 1.9.4 – 1.9 – 1.8.9 – 1.8 – 1.7.10 – 1.6
Screenshots & Video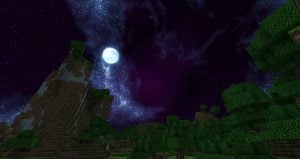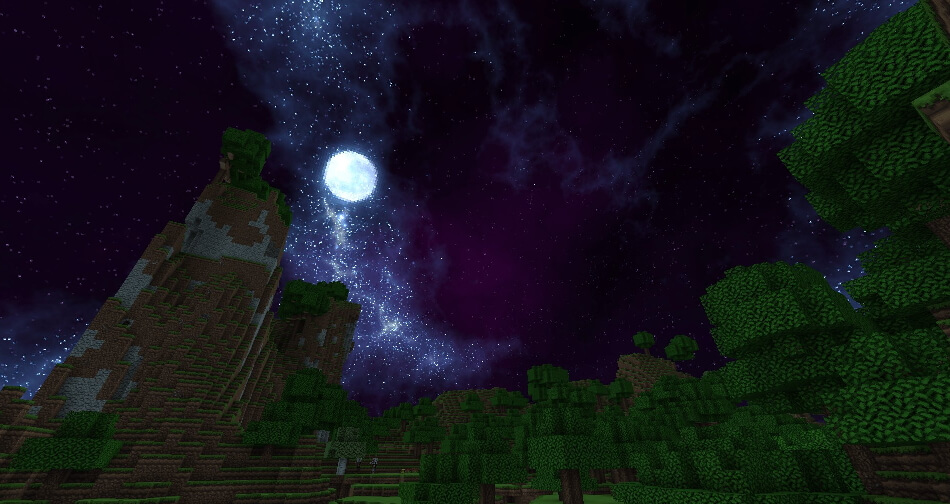 The screenshots help you to get a first impression. You will surely like the pack.
How to install the Dokucraft Texture Pack
Click on the download link to get to the official Dokucraft website. There you will find a lot of versions, but it is best to limit yourself to Light, High, and Dark. Other versions are mainly intended for use with modpacks. In this example, we will use Dokucraft Light. Now you have the choice of different game versions. Just choose and download the pack.
Start the Minecraft Launcher and select the correct profile. Now click on "Play".
Navigate in Minecraft to "Options", then to "Resource Packs" and finally click on "Open Resource Packs Folder".
A new folder will open immediately. This folder is the correct installation path for Dokucraft. Move the pack into this folder.
Close the folder and the installation is complete.
Dokucraft Texture Pack Download
| | | | |
| --- | --- | --- | --- |
| Progress: | Resolution: | Operating systems: | File size: |
| 100% complete | 32x | Windows, Android, iOS, macOS, Linux | 41.2 MB |
The Dokucraft Texture Pack is completely free and has several download links. The links work for Java, MCPE, and Bedrock. It is compatible with some devices, but unfortunately not available for all Bedrock players. One reason for this is that on many platforms you can only get add-ons from the Minecraft Marketplace. Test for yourself if the pack works for you.
Blocks

Details

Items

Shader compatibility
Summary
Since the beginning of development, the Dokucraft Texture Pack has been a legendary Resource Pack for Minecraft. Every single texture is reworked.