ADVERTISEMENT
Unlike many other Minecraft resource packs, Jehkoba's Fantasy texture pack has an unusual theme. The creator Jehkoba was inspired by classic SNES JRPGs, tabletop roleplaying games, and other low-resolution adventure games. As a result, the textures he created are also in a rather low resolution. More precisely, each block and item has a 16×16 resolution. This is probably due to the fact that Jehkoba wanted to make his game world look like he was playing on the Super Nintendo Entertainment System. However, to be honest, this assumption is a bit exaggerated, because the pack doesn't look like graphics from 1990. If you like real old-school graphics, check out the Retro NES Revived texture pack.
Indeed you are always looking for new adventures in Minecraft. Jehkoba's Fantasy texture pack will help you. The pack gives you enough creativity to build a cool hut. It should be mentioned that the original vanilla graphics were used as a reference point. This fact is not to be understood negatively, because you will never feel foreign in your own game world. Of course, there are still some differences to the default pack that you will like.
Furthermore, you will feel even more comfortable in your virtual home due to the different warm colors. Sometimes everything around you looks drawn. Besides the excellent color selection, there is a much bigger highlight. To make your gaming experience more dynamic, some textures have been replaced by 3D models. Examples are the crafting table, doors, and rails. This is only a small example because you should have the pleasure to discover 3D blocks yourself. Maybe you prefer the classic 2D graphics and in this case, you can also download a 2D version. You should use this version especially if you have a bad computer. It is best to download both versions and decide which package you want.
New item names
One of the most striking changes is that a new name has been assigned to a number of items. These are the names of some weapons:
Wooden Sword = Wooden Club
Stone Sword = Stone Dagger
Golden Sword = Golden Sceptre
Spectral Arrow = Arrow of Light
There are also new enchantment titles. These name changes make Jehkoba's Fantasy texture pack absolutely unique and give the whole project a great recognition value. All textures are constantly being revised. Check back here regularly so you won't miss the next update.
Jehkoba's Fantasy is compatible with these Minecraft versions: 1.19.4 – 1.19.3 – 1.19.2 – 1.19.1 – 1.19 – 1.18.2 – 1.18 – 1.17.1 – 1.17 – 1.16.5 – 1.16 – 1.15.2 – 1.15 – 1.14.4 – 1.14 – 1.13.2 – 1.13 – 1.12.2 – 1.12 – 1.11.2 – 1.11 – 1.10.2 – 1.10 – 1.9.4 – 1.9 – 1.8.9 – 1.8
---
Armor
Art
Environment
Font
GUI
Mobs
Video
&

Screenshots

ADVERTISEMENT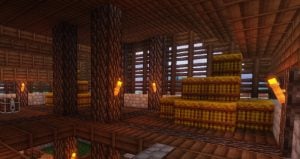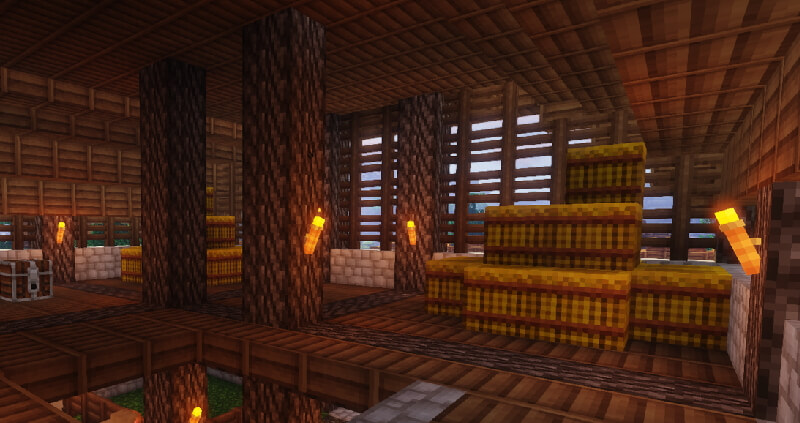 By the way, creator Zack Simon always uses Sildur's Vibrant shaders to make the Gameplay even more beautiful. Therefore you can see Jehkoba's Fantasy Pack with shaders in the screenshots. The images are extremely diverse and give you a first visual impression of the weapons, armor, and buildings.
In addition, you can see on a screenshot the villagers who appear as men and women. As a result, you will find the same number of men and women in the villages. In some cases, the villagers have different skin colors. This feature is definitely very cool, as it shows that there is no room for discrimination in Minecraft.
Comparison
Use our comparison tool to compare the Minecraft default pack with Jehkoba's Fantasy.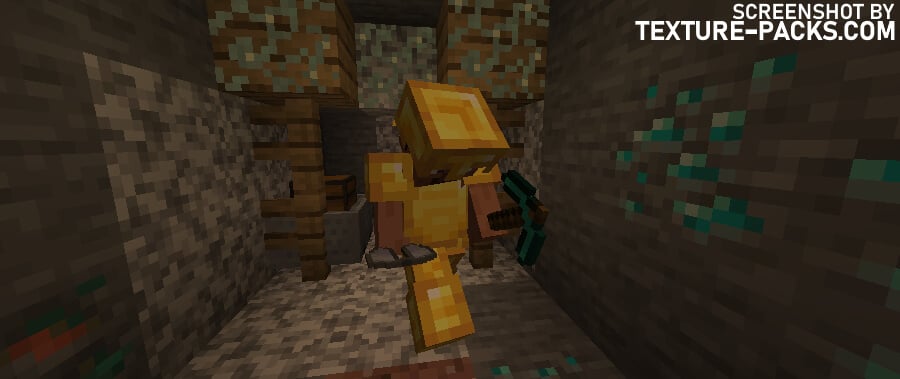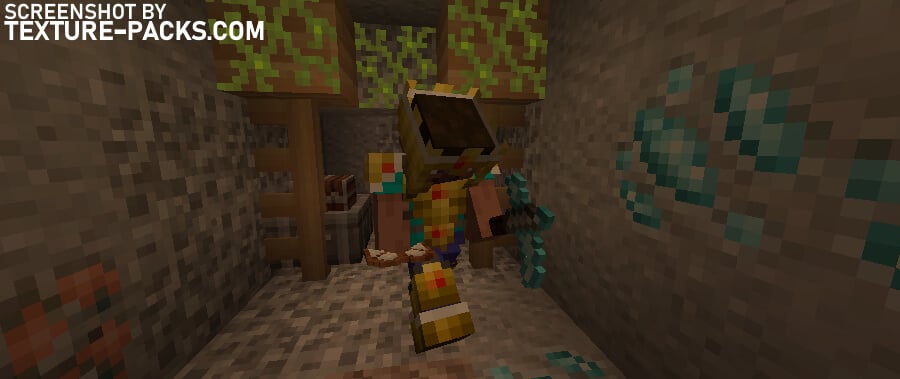 How to install Jehkoba's Fantasy Texture Pack
Minecraft Bedrock Edition:
The texture pack is free for the Bedrock Edition and does not require an installation via the marketplace. In our download section, you can find the official port for MCPE. Click on the file and the import for Minecraft PE starts.
Minecraft Java Edition:
The installation is easy with the operating systems Windows, Linux, and macOS.
Download and install OptiFine.
Click on Jehkoba's Fantasy texture pack download link that is compatible with your game version and Minecraft edition.
Launch Minecraft.
Click on "Options" in the main menu.
In the options menu, go to the submenu "Resource Packs".
Click on "Open Pack Folder" at the bottom left.
Move the downloaded ZIP file into your resourcepacks folder.
You will see the pack on the left half of the resource pack screen. If it is not displayed in Minecraft, you need to unzip the file.
Move the cursor to the pack logo and click the arrow pointing to the right.
Click on "Done".
The game may tell you during the installation that the pack was made for a newer or older Minecraft version. This is an error and you can still activate the pack.
Jehkoba's Fantasy Texture Pack Download
ADVERTISEMENT
Items

Blocks

Mobs

Shader compatibility
Summary
If you had to describe Jehkoba's Fantasy texture pack with adjectives, you would probably use bright, cheerful, colorful and bizarre. All in all, your Minecraft will be turned upside down, because nothing looks the same anymore.