Surely you have already thought about creating your own texture pack for Minecraft. One of the biggest problems is the start. This is because most people don't know where to find textures as a template for their pack. This problem has now been solved with the release of the original Default texture pack. The official textures of the game were converted into a resource pack. As a result, you can now download all blocks, items, and sounds, and use them as a template for your own texture pack.
After the first paragraph, you will notice that our article is about a very unusual topic. Up to now, there was nothing similar on the internet. If you are looking for a normal pack with cool graphics, you should continue your search on our website. The Default texture pack is only suitable for you if you want to create your own textures.
Of course, everything you already know from Vanilla Minecraft is included. This contains all current assets with sounds.
Default pack is compatible with these Minecraft versions: 1.20 – 1.19.4 – 1.19.3 – 1.19.2 – 1.19.1 – 1.19 – 1.18.2 – 1.18.1 – 1.18 – 1.17.1 – 1.17 – 1.16.5 – 1.16 – 1.15.2 – 1.15 – 1.14.4 – 1.14 – 1.13.2 – 1.13 – 1.12.2 – 1.12 – 1.11.2 – 1.11 – 1.10.2 – 1.10 – 1.9.4 – 1.9 – 1.8.9 – 1.8 – 1.7.10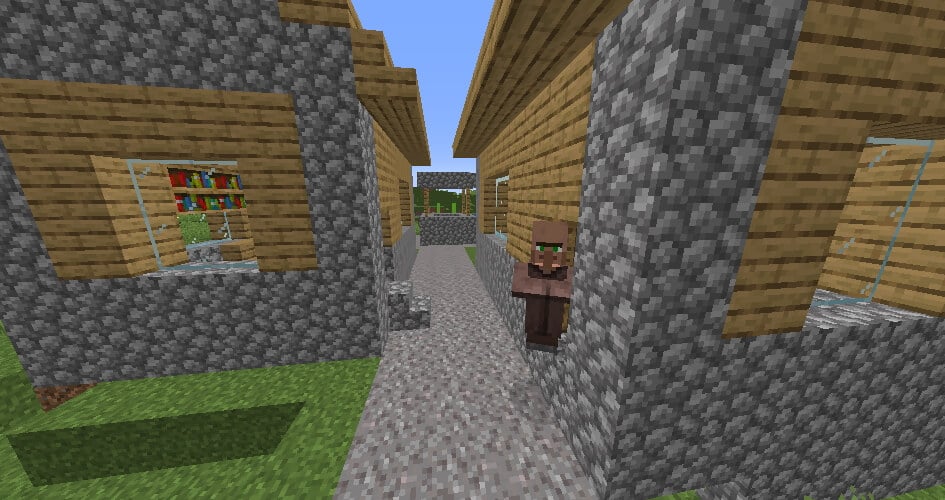 Default Texture Pack Download
Normally the installation tutorial follows at this point. In this case, a tutorial is not necessary because you don't want to install the Default texture pack in Minecraft. This is because the pack is already installed by default in the game. That's why you will be told here about image editing programs that will help you to create your own pack.
Basically, you have to decide whether you want to spend money or not. Consequently, you have the choice between the free programs Gimp and Paint.net or the paid software Photoshop. Our team uses Paint.net almost all the time, as it contains all the necessary features for pixel blocks and items. So for the beginning, we recommend the free options.
Maybe you already have some experience in image editing and you are already an advanced user. If so, you probably already use the professional Photoshop program. After all, you know best whether you are a beginner or an advanced image editor.