More and more pixel artists have the intention to give Minecraft a more attractive look. As you can already see from our numerous categories, there are many different approaches. A very popular category are the Default Packs, which try to stay true to Vanilla Minecraft. We're not telling you this without reason, because today we review the Compliance 32x texture pack.
First of all, you should know that usually, Minecraft textures have a 16×16 resolution. While this is enough for some players, it's not enough for everyone. The members of the Compliance artist team are among those who do not like the normal game graphics. As a result, they have edited every single block with an image editor to double the game resolution. In addition, they have redesigned every single texture. We want to emphasize this fact so that you don't think that the creators just pressed a few buttons to improve the pixel resolution.
By the way, Faithful 3D and Compliance 64x were created by the same designers.
A lot of heart and soul has gone into the Compliance 32x texture pack, which many gamers will appreciate. The entire project is excellently planned and already reveals that those responsible have already gained some experience in the past. To be more precise, the team mainly consists of former Faithful 32x team members. However, there were problems with the egoistic team leader, which is why they decided to create their own texture pack.
Compliance 32x is compatible with these Minecraft versions: 1.20 – 1.19.4 – 1.19.3 – 1.19.2 – 1.19.1 – 1.19 – 1.18.2 – 1.18.1 – 1.18 – 1.17.1 – 1.17 – 1.16.5 – 1.16 – 1.15.2 – 1.15 – 1.14.4 – 1.14 – 1.13.2 – 1.13 – 1.12.2 – 1.12 – 1.11.2 – 1.11 – 1.10.2 – 1.10 – 1.9.4 – 1.9 – 1.8.9 – 1.8
Screenshots & Video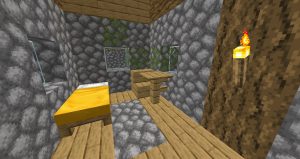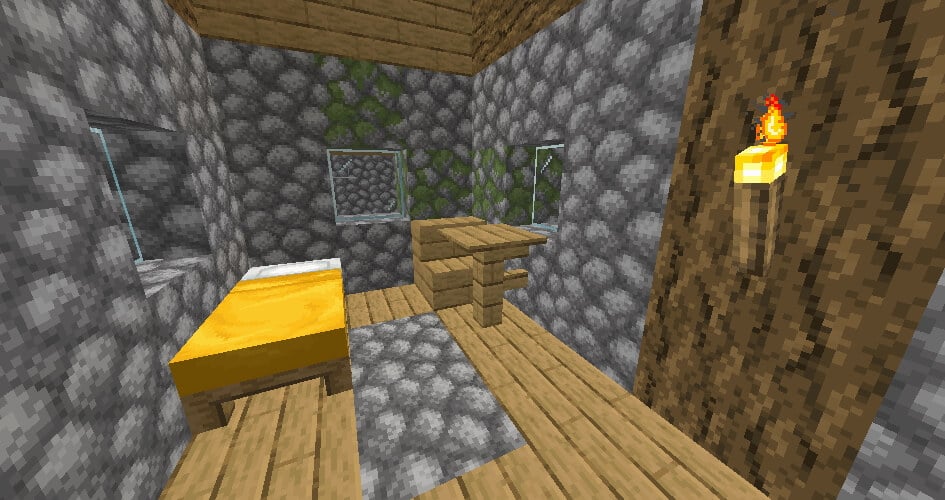 At first glance, the Compliance 32x texture pack does not differ from the Minecraft default textures. Therefore, you should take a closer look, because then you will notice that the new textures look much smoother and sharper.
Often you have problems recognizing the items and blocks in new texture packs. This is not the case with Compliance 32x, as the pack is based on the original textures. Minecraft will be raised to a whole new level thanks to this pack, which you will notice in every corner of your landscape.
How to download and install Compliance 32x Texture Pack
First of all, you should be clear about which Minecraft Edition you are using. The pack is available for Bedrock (Windows 10, Android, and iOS) and Java. If you are a PC player, we recommend installing Optifine first.
As a computer player you should follow this tutorial:
Click on the Compliance 32x download link further down this page.
Press the Windows key on your keyboard and type %appdata%.
Now a new directory will open. Search here for the .minecraft folder and open it.
Then move the downloaded texture pack to the resourcepacks folder.
Maybe you are a Bedrock or MCPE/Minecraft PE player. We have created this tutorial for you:
Click on the Compliance 32x Bedrock download link.
After the file is downloaded you have to start the import. To do this, click on the file.
As a result, Minecraft will open and then you can select the pack.
Frequently asked questions
Since the same questions are asked, again and again, we have created a small FAQ with information from the Compliance Team.
📌 Why is the pack called Compliance?
At first the name sounds a bit strange, but it was chosen for a reason. In fact, the name means to comply with default/Jappa textures. Furthermore, for copyright reasons, the name Faithful may not be used. That's not a big deal, because that would have only caused confusion anyway.
👨‍👨‍👦‍👦 So why did most of Faithful's artists leave?
The Compliance Team decided the best course of action was to leave and start their own resource pack on November 5th, 2020, when xMrVizzy got extremely angry for people disagreeing with him.
⚙️ On which version of the game can I play with Compliance 32x?
Only in the latest Minecraft version, you can try with other versions but we cannot confirm that it would work perfectly.
Blocks

Items

Mobs

Creativity
Summary
All in all, Compliance 32x is a great Faithful alternative. One of the biggest advantages is that all files are free, so you don't have to spend any money. In our opinion, everyone should have played this resource pack at least once.