ADVERTISEMENT
In contrast to many other Minecraft Texture Packs, Clarity Texture Pack is not immediately clear what exactly it is. But at first sight, you will notice that the textures differ significantly from the default pack. Already at the resolution, there is a big difference because Clarity 32x makes every object and block more high resolution. This completely new level is characterized by a good balance between realism and traditionalism. Every pixel is extreme perfectionism. Compared to the standard Minecraft, the 32x resolution is noticeably more detailed. Nevertheless, you will have no problems even with a low-powered computer. If your operating system is able to handle Vanilla Minecraft without any lags or bugs, there will be no complications.
The creator SCtester has thought longer about the name Clarity, because it is really well chosen. The textures are more clearly recognizable and distinguishable for you. All in all, Clarity focuses on a significant brightness, which results from bright color tones. Of course, there are also darker colors, which together with the light ones make a good gradient that will blow your mind. It will be hard for you to find an even better pack in the future because the Clarity Texture Pack is close to perfection, which can be seen in its popularity.
In the first moment, you assume a totally high-resolution texture pack, but at some point, you think "Wait a minute!" Appearances are deceptive because as already mentioned above, the complete landscape is 32×32. Probably you didn't expect that either.
With the latest release, the Clarity Texture Pack has been made compatible with the newest Minecraft version, but older game versions are also available. Future Minecraft updates or snapshots will be added regularly to keep you up to date.
Clarity is compatible with these Minecraft versions: 1.19.4 – 1.19.3 – 1.19.2 – 1.19.1 – 1.19 – 1.18.2 – 1.18 – 1.17.1 – 1.17 – 1.16.5 – 1.16 – 1.15.2 – 1.15 – 1.14.4 – 1.14 – 1.13.2 – 1.13 – 1.12.2 – 1.12 – 1.11.2 – 1.11
Screenshots & Video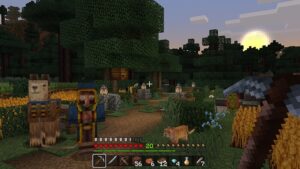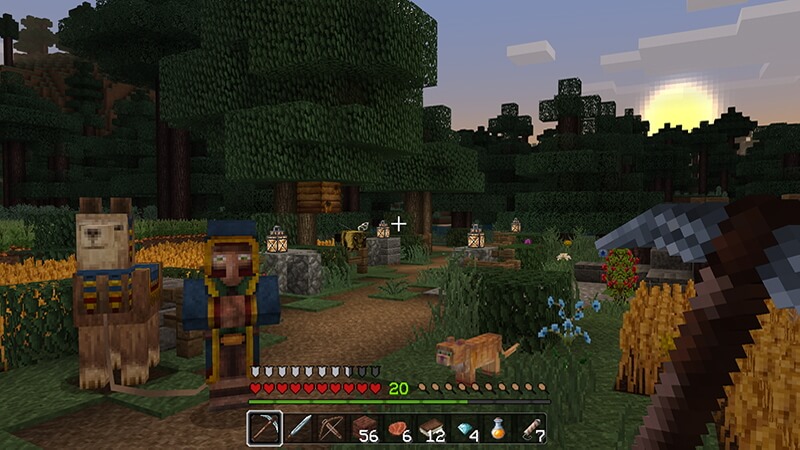 Clarity Texture Pack Download
Install OptiFine if you want to use the pack with all features.
Click on the texture pack download link that is compatible with your game version and Minecraft edition.
Launch Minecraft.
Click on "Options" in the main menu.
In the options menu, go to the submenu "Resource Packs".
Click on "Open Pack Folder" at the bottom left.
Move the downloaded ZIP file into your resourcepacks folder.
You will see the pack on the left half of the resource pack screen. If it is not displayed in Minecraft, you need to unzip the file.
Move the cursor to the pack logo and click the arrow pointing to the right.
Click on "Done".
The game may tell you during the installation that the pack was made for a newer or older Minecraft version. This is an error and you can still activate the pack.
Blocks

Items

Shader compatibility
Summary
Minecraft Clarity Texture Pack has a 32x resolution and is still extremely detailed and realistic. This resource pack is close to perfection.