ADVERTISEMENT
SCtester has been creating textures for Minecraft since he was around 12 years old. His passion for enhancing the game's visuals has resulted in the Clarity texture pack, which aims to provide a comprehensive texture enhancement pack for various Minecraft playstyles, whether survival or creative, modern or medieval. Released on July 14th, 2018, Clarity has some great features. One of them is the revamped GUI (Graphical User Interface). The menus, buttons, title, and title screen background have all been given a cleaner, more modern look, making navigating through Minecraft's various options and settings a breeze.
The increased font resolution also makes reading in-game chat much easier on the eyes, improving the overall user experience together with the 32x resolution. This new level of detail strikes a good balance between realism and traditionalism, with extreme attention to pixel perfection. Despite the increased resolution, even low-powered hardware should have no issues running the Clarity textures, as long as your setup can handle vanilla Minecraft without lags.
All blocks are designed to be more distinguishable. Overall, Clarity focuses on significant brightness, achieved through bright color tones. While there are also some darker items, they blend well with the lighter ones to create a gradient that is visually appealing.
Another amazing feature of Clarity is its custom sky overlay with realistic clouds. However, it's important to note that for the custom clouds to work, you must have OptiFine or an equivalent mod installed if you play the PC edition. You also have the option to turn off the custom sky feature if you experience issues with it or prefer the default Minecraft sky.
Furthermore, Clarity is so popular that it got released on the official Minecraft Marketplace by Pathway Studios, a well-known Minecraft partner. Pathway Studios has also published other content, such as Legendardy, Jicklus, and Wanderlust. Regular updates and snapshots will be added to keep the texture pack up to date with future Minecraft updates.
Clarity is compatible with these Minecraft versions: 1.20.2 – 1.20.1 – 1.20 – 1.19.4 – 1.19.3 – 1.19.2 – 1.19.1 – 1.19 – 1.18.2 – 1.18 – 1.17.1 – 1.17 – 1.16.5 – 1.16 – 1.15.2 – 1.15 – 1.14.4 – 1.14 – 1.13.2 – 1.13 – 1.12.2 – 1.12 – 1.11.2 – 1.11
---
Armor
GUI
Misc
Environment
Font
Particles
Video
&

Screenshots

ADVERTISEMENT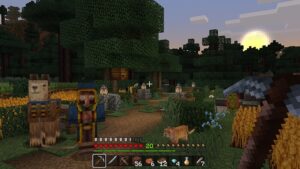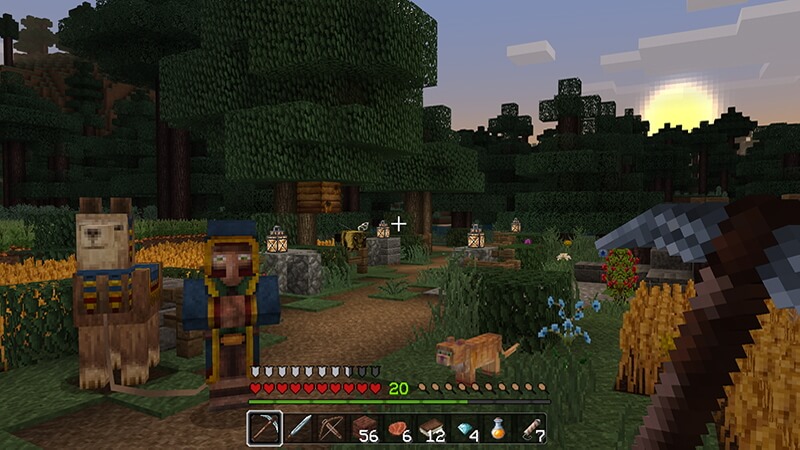 Comparison
Use our comparison tool to compare the Minecraft default pack with Clarity.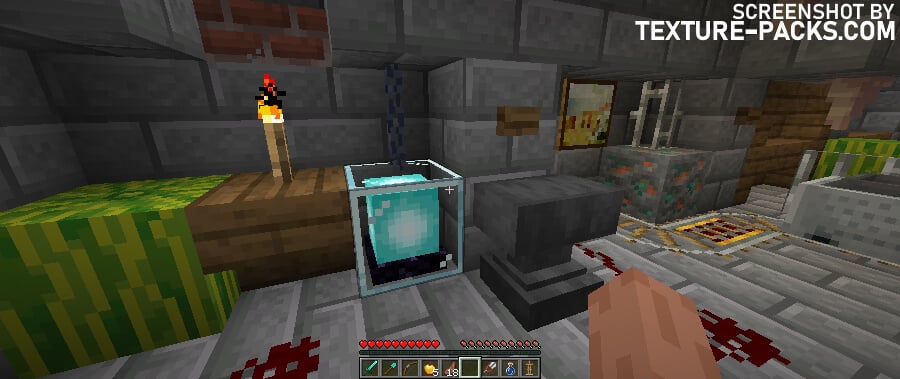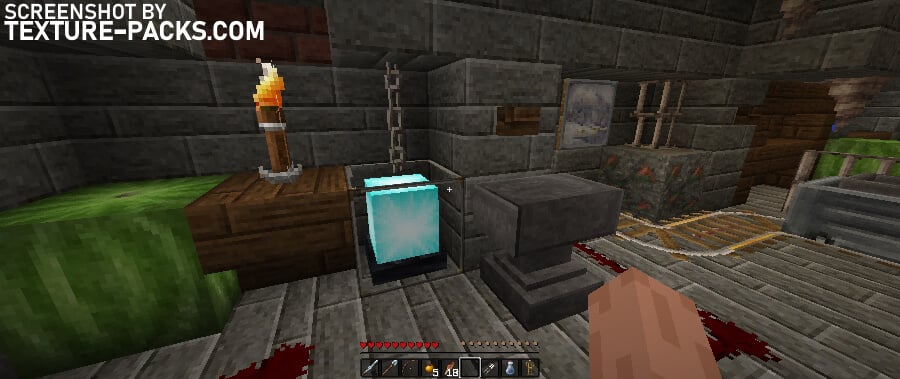 How to install the Clarity Texture Pack
Install OptiFine if you want to use the pack with all features.
Click on the texture pack download link that is compatible with your game version and Minecraft edition.
Launch Minecraft.
Click on "Options" in the main menu.
In the options menu, go to the submenu "Resource Packs".
Click on "Open Pack Folder" at the bottom left.
Move the downloaded ZIP file into your resourcepacks folder.
You will see the pack on the left half of the resource pack screen. If it is not displayed in Minecraft, you need to unzip the file.
Move the cursor to the pack logo and click the arrow pointing to the right.
Click on "Done".
The game may tell you during the installation that the pack was made for a newer or older Minecraft version. This is an error and you can still activate the pack.
Clarity Texture Pack Download
ADVERTISEMENT
Blocks

Items

Shader compatibility