To be honest, it's hard to categorize the Wanderlust texture pack because the textures are so colorful. The style is most reminiscent of the Middle Ages, because some blocks don't look very modern. However, there is also a similarity with Faithful 32x, because both packs have the same resolution. In our opinion, Wanderlust is better and you can find out why now.
The first thing you'll notice is the already mentioned 32x resolution, which makes your Minecraft world more high-resolution. This is because the newly designed blocks have twice the number of pixels. In addition, there are cleaner transitions in the landscape that you've never seen anywhere before.
Moreover, the medieval textures offer even more advantages, because they are more realistic than usual. Of course, you shouldn't expect photo-realistic graphics. Nevertheless, Wanderlust offers more realism compared to common texture packs. As a conclusion, we can say that the creator SuperBusyMC definitely paid attention to the fact that his work should please as many people as possible.
Also, the Wanderlust texture pack is available in the official Minecraft Marketplace. Thus, every player has the possibility to download the pack and it doesn't matter what kind of device you use to play. By the way, it's a good indication for you when a resource pack is offered in the Marketplace, because only the best ones are included in the catalog. So you can be sure that this project has been thoroughly tested by Mojang and Microsoft.
However, there is also a negative point, because Wanderlust costs 990 Minecoins. The alternatives are a bit cheaper, but some of them don't look very nice. In the end, it's up to you to decide whether you are willing to pay a few dollars for a new Minecraft texture pack.
But there is also a reason for this price, because in the past the creator was unemployed for several months. He started the development back in January 2019, but only during his unemployment he decided to invest more time in this project. The result is an aesthetic texture pack that enhances the user experience for Java, MCPE and Bedrock. Moreover, you should know that Wanderlust for Java is free.
Wanderlust is compatible with these Minecraft versions: 1.18.2 – 1.18.1 – 1.18 – 1.17.1 – 1.17 – 1.16.5 – 1.16
Screenshots & Video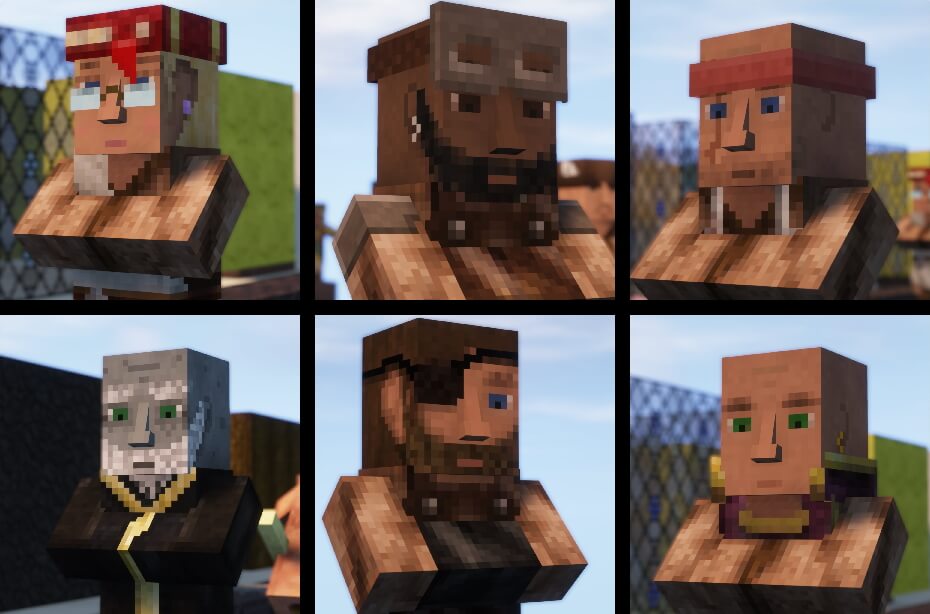 How to install the Wanderlust Texture Pack
This tutorial is for Bedrock/MCPE/Minecraft PE players:
Launch Minecraft and click "Marketplace" in the main menu.
At the top right, enter "Wanderlust" in the search bar.
Now the texture pack is displayed as a search result.
Get the in-game currency Minecoins and buy the pack.
Go back to the main menu and select "Settings" when you have completed the purchase.
Go to "Global Resources" and activate Wanderlust.
You must use this tutorial if you play Minecraft Java on PC.You must use this tutorial if you play Minecraft Java on PC:
Click on the Wanderlust texture pack download link.
Launch Minecraft.
Click on "Options" in the main menu.
Now navigate to "Resource Packs".
Open the resource packs folder at the bottom left.
Move "Wanderlust" to this folder.
Return to Minecraft and activate the pack.
Also, you need Optifine for this version so that all content is available. You cannot use Optifine if you are playing a snapshot.
Wanderlust Texture Pack Download
Blocks

Items

Creativity

Realism
Summary
Overall, Wanderlust is 100% complete and has some semi-realistic textures. Everything was up to date during our tests.