The BlockPixel texture pack for Minecraft was released back in 2011 but was not available to the wider Minecraft community outside of China until 2018. This is primarily due to the fact that the creator is Chinese and had previously made BlockPixel available only in his country.
At that time in 2011, the creator had just started playing Minecraft and didn't like the square blocks. Therefore, he decided to create his own graphics. The core concept is based on creating a mysterious pixelated environment with square patterns. This unique art style is recognizable from the moment you start using the texture pack. Each block is made up of square patterns, giving the game a retro look and feel.
Best Features
A striking feature is the simulated temperature difference between biomes. The color scheme changes depending on the biome you are in, creating a sense of coldness or warmth depending on the area you are in. This psychological temperature makes you feel like you are really exploring different environments. Additionally, the creatures look cute, which has a calming effect on players. If you want to add more cute animals to your Minecraft garden, download ZigZag.
BlockPixel also features custom block and item models in 3D, which adds depth to some Minecraft elements. This is limited to rails and plants because more realistic textures would not fit into the pack. If you prefer more realistic textures, you can check out Classic 3D.
A few blocks are also animated in a cartoon style, bringing your game world to life. The randomized textures make every Minecraft house unique, ensuring that you have fun building new bases. In addition, the BlockPixel resource pack also has nostalgic sound effects, connected textures, and easter eggs. These small additions help make the gameplay feel more personalized.
Finally, BlockPixel can be used on both high-end and low-end machines for gaming, as the 16x resolution ensures that no operating system will have a problem with it. As of now, all files are compatible with every Minecraft edition. You will not notice any missing blocks or items when playing with a compatible version.
BlockPixel is compatible with these Minecraft versions: 1.20.3 – 1.20.2 – 1.20.1 – 1.20 – 1.19.4 – 1.19.3 – 1.19.2 – 1.19.1 – 1.19 – 1.18.2 – 1.18.1 – 1.18 – 1.17.1 – 1.17 – 1.16.5 – 1.16 – 1.15.2 – 1.15 – 1.14.4 – 1.14 – 1.13.2 – 1.13 – 1.12.2 – 1.12 – 1.8.9 – 1.8
---
Armor
Art
Font
Particles
Audio
Video
&

Screenshots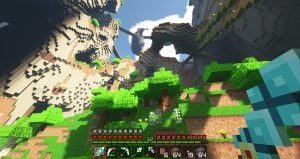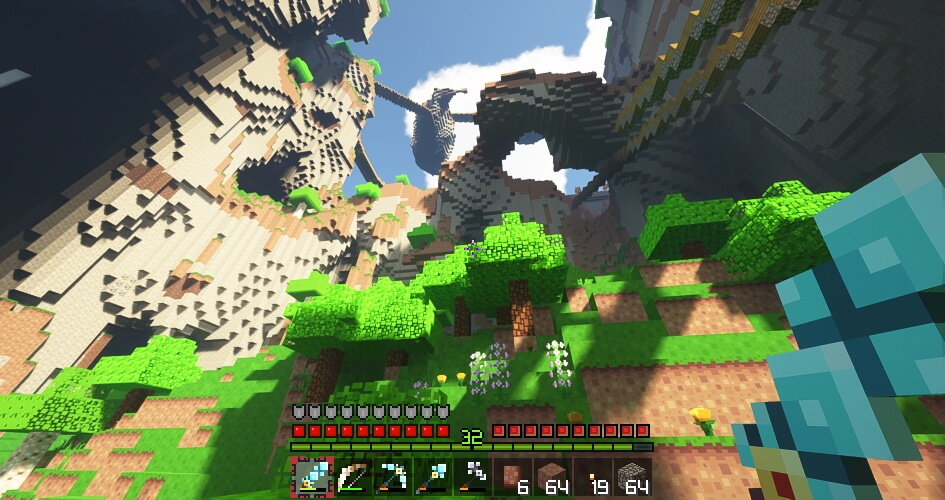 The screenshots illustrate what you can expect, demonstrating that your game world will have a completely different appearance and offer a new gameplay experience. We used the SEUS shaders to enhance the landscape, which creates the beautiful shadows you see.
Comparison
Use our comparison tool to compare the Minecraft default pack with BlockPixel.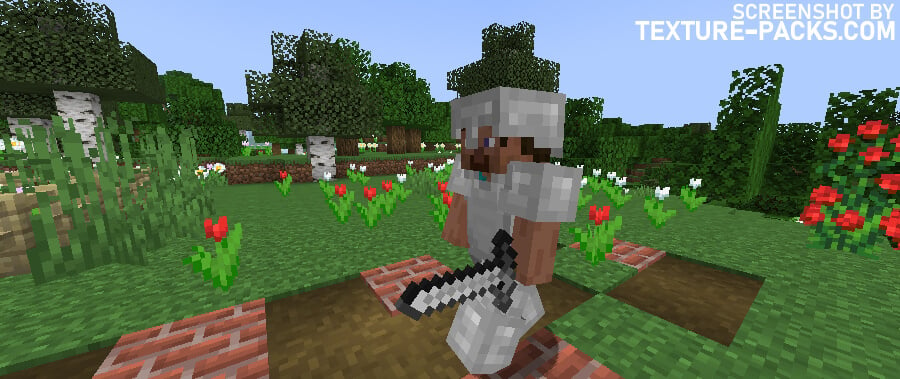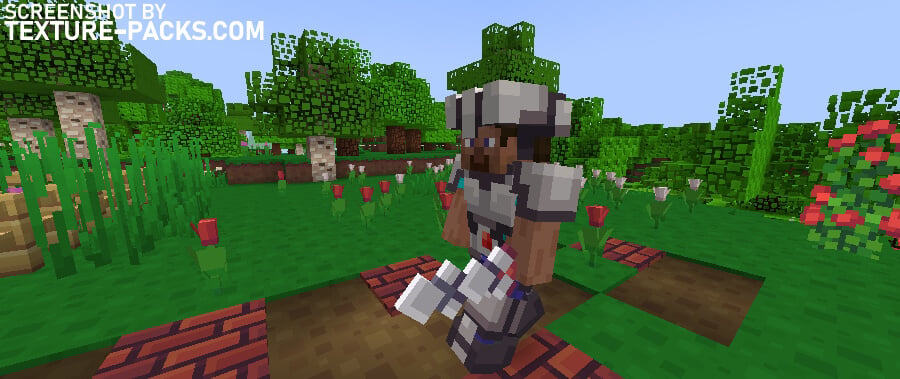 How to install the BlockPixel Texture Pack
Minecraft Bedrock Edition:
You have a choice between playing the free beta version or purchasing the full BlockPixel texture pack for the Bedrock Edition. The beta file is exclusively for MCPE players and can be imported into Minecraft PE with just one click, but it doesn't contain all of the textures as it's only a trial version. On the other hand, the complete pack is available only through the official Marketplace for a fee.
Minecraft Java Edition:
Download and install OptiFine.
Click on the BlockPixel texture pack download link that is compatible with your game version and Minecraft edition.
Launch Minecraft.
Click on "Options" in the main menu.
In the options menu, go to the submenu "Resource Packs".
Click on "Open Pack Folder" at the bottom left.
Move the downloaded ZIP file into your resourcepacks folder.
You will see the pack on the left half of the resource pack screen. If it is not displayed in Minecraft, you need to unzip the file.
Move the cursor to the pack logo and click the arrow pointing to the right.
Click on "Done".
The game may tell you during the installation that the pack was made for a newer or older Minecraft version. This is an error and you can still activate the pack.
BlockPixel Texture Pack Download
Items

Blocks

Mobs

Creativity
Summary
BlockPixel is a Pixel texture pack, which was created with a lot of love.