ADVERTISEMENT
Download Minecraft PE 1.20.12 Trails and Tales for Android with a working Xbox Live: Take a trip to the cherry grove with a sniffer or explore the desert with a camel!
Fixes in Minecraft 1.20.12
Are you ready for the latest update in the Minecraft Pocket Edition (PE) universe? Version 1.20.12 has just been released for Bedrock, bringing with it exciting new features and improvements. In this article, we'll dive into the details of this update.
Although this update may appear small in terms of content, it's a crucial step toward creating a better Minecraft Trails and Tales gameplay experience. The primary focus of version 1.20.12 was on addressing bugs and stability issues. Let's take a closer look at the key hotfixes.
Texture Pack Crashes
Previously, players using certain MCPE texture packs encountered frustrating crashes in version 1.20.10. However, the Mojang developers have diligently worked on resolving this issue. With the 1.20.12 update, you can now enjoy your favorite texture packs without any disruptions. By the way, you can download most of our packs for free from MediaFire and install them afterward.
iOS System Fixes
For Minecraft enthusiasts playing on iOS devices, particularly iPhones and iPads, the update brings a sigh of relief. It tackles various glitches and bugs on Apple devices. Say goodbye to those frustrating interruptions in your Minecraft PE world. This means that you can enjoy the Minecraft Marketplace content even more. You can download maps, mods, and some cool textures in the Marketplace for PE.
Enhanced Connection Stability
Minecraft PE 1.20.12 is all about connecting with friends and the wider gaming community. In version 1.20.12, the developers have made significant improvements to the stability of Xbox Live connections. Issues such as "connection abandoned/closed" errors have been resolved, allowing for seamless online interactions.
It's important to note that the Minecraft Bedrock development is an ongoing process. Soon, there will be another update, potentially in the form of a beta or preview release. The latest beta & preview version was Minecraft PE 1.20.20.21.
While these fixes are undoubtedly positive steps forward, it's important to acknowledge that the slow elytra glitch has unfortunately not been fixed in this release. The slow elytra glitch refers to a bug that causes the flying speed of the elytra, an item that allows players to glide through the air, to become significantly slower than intended. This glitch hampers players' ability to explore and traverse the MCPE 1.20.12 world effectively.
Video
&

Screenshots

ADVERTISEMENT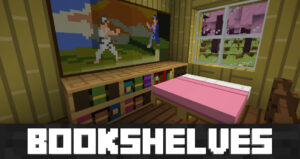 How to install Minecraft PE 1.20.12
Tap on the MCPE 1.20.12 download link to start downloading the APK file. The download may take a few moments depending on your internet speed.
After the installation is complete, you'll see a confirmation message stating that Minecraft PE 1.20.12 has been successfully installed on your device.
Now, you can open the app and start playing Minecraft PE 1.20.12 on your Android device.
Minecraft PE 1.20.12 Download
ADVERTISEMENT