Many years ago, the developer Daniel Rodriguez Moya embarked on the creation of Beyond Belief shaders for Minecraft. However, as is often the case with hobbies, he eventually found himself lacking the time to release regular updates. Thankfully, Unicornblood2468 was granted permission to continue the work. While the project stands on its own, certain elements have been borrowed from other shader packs, such as the programming code from SEUS developer Sonic Ether. It is important to note that the author does not actually have permission to modify SEUS, so it is advisable to install SEUS Renewed instead.
By the way, this pack is also known as Beyond Belief Engine PC and is commonly referred to as BBEPC. You may have already come across it in YouTube videos, as it is frequently featured in top 5 videos. This already indicates its significant popularity among Minecraft fans.
Download Beyond Belief Shaders for Minecraft
In Minecraft, storms can often be quite bothersome. The visibility worsens, and the overall gameplay can become rather unappealing. However, this shader aims to address these issues. Its primary focus is to enhance Minecraft's graphics, particularly in adverse weather conditions, ensuring that the game always looks pleasant.
Prepare to be amazed by how realistic wet surfaces can appear, as the shader introduces a moisture effect when it rains. Fortunately, flooding is not a concern, as the rainwater behaves as it normally would, seeping into the ground. On the other hand, bodies of water appear increasingly lifelike, featuring a realistic swell that closely resembles real-life waves. The animations remarkably resemble a serene sea, and the well-executed light reflections, coupled with the sun and moon, create a realistic Minecraft gameplay.
By the way, we'd like to draw your attention to another project from the same developer: the simple Tea shaders. This pack is perfect if you're looking for basic shader effects with high FPS. Be sure to download them and give them a try as they might be just what you need!
Criticism
Furthermore, the Beyond Belief shaders have faced some criticism. One major concern is the infrequent updates of the shader pack. Unfortunately, bugs that have been known for several years remain unresolved and are still present in the pack. Consequently, it's not advisable to get your hopes up for prompt bug fixes if you encounter any. However, if you have sky glitches, read the text below the next subheading.
Additionally, it's worth noting that there is no official version of the BBEPC shaders for Minecraft PE and the Bedrock Edition. This shouldn't come as a surprise, considering that there are only a few functional shader packs available for Bedrock. Furthermore, PCs tend to be more powerful and better suited for the task.
Overall, the pack functions quite well. It's entirely free, so some minor issues should be overlooked. According to our tests, you'll have the best experience with Beyond Belief legacy shaders on an average to high-performing computer or laptop. Lower-spec devices may experience lag, which is why we recommend keeping this in mind and testing it yourself.
How to Fix Black Clouds
If you've come across the issue of those pesky black clouds while using the Beyond Belief shaders in Minecraft, no need to stress out! We've got a quick and easy fix for you. To get rid of those gloomy clouds, you'll need to disable the volumetric clouds feature. It's super simple to do, so no worries if you're not a tech wizard.
Alright, here's the step-by-step guide: First, hop into the game and head over to the options menu. From there, click on video settings. Now, keep your eyes peeled for the shaders section and give it a little click. You'll see something called "Shader Options" – click on that too. Now, hang tight and look for "SeusV11 Settings" in the list. Finally, in the "Atmospheric Options" section, you'll find the magical switch to disable those glitching black volumetric clouds.
Best Settings for Beyond Belief
In this section, we share some fantastic tips to boost your FPS with Beyond Belief shaders. With the best settings, the game is more playable on limited PCs.
As the first step, go to the Minecraft settings. Pause the game and go to options and click on video settings. Start by changing graphics mode to fast, turn Vsync off using the slider, and set smooth lighting to the minimum. Next, navigate to detail settings and set trees to fast, and turn all Minecraft clouds off. After that, go to the shader options and adjust the shadow quality to 0.5x.
Here comes the most important part! Go to Beyond Belief shader settings at the bottom right and select SEUS settings. Under atmospheric options, turn off atmospheric scattering. Then, go back to lighting and shadow options, and lower bloom to 0.5 while turning off global illumination and variable shadows. As the last step, go back again and visit the BBL settings, where you should turn off lens flare. Now, hop back into your Minecraft world, and you should notice a remarkable improvement with the recommended settings!
Beyond Belief is compatible with these Minecraft versions: 1.20.1 – 1.20 – 1.19.4 – 1.19.3 – 1.19.2 – 1.19.1 – 1.19 – 1.18.2 – 1.18 – 1.17.1 – 1.17 – 1.16.5 – 1.16 – 1.15.2 – 1.15 – 1.14.4 – 1.14 – 1.13.2 – 1.13 – 1.12.2 – 1.12 – 1.11.2 – 1.11 – 1.10.2 – 1.10 – 1.9.4 – 1.9 – 1.8.9 – 1.8
Video
&

Screenshots

ADVERTISEMENT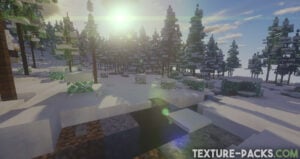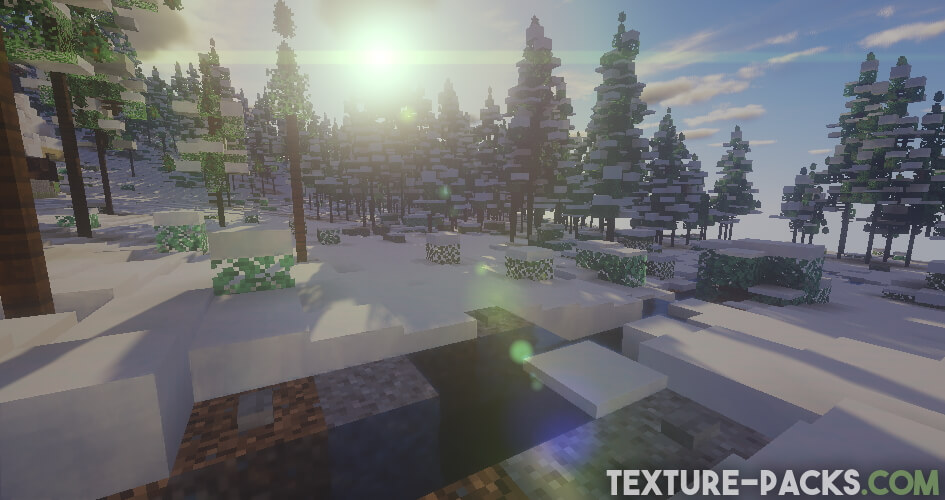 Comparison
Use our comparison tool to compare the Minecraft default pack with Beyond Belief shaders.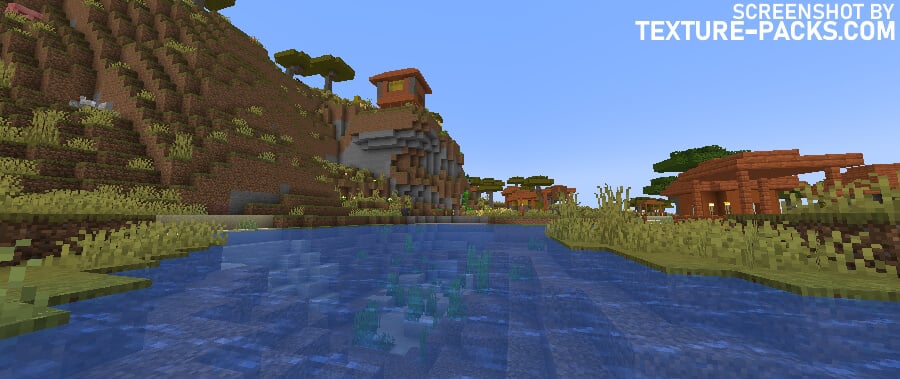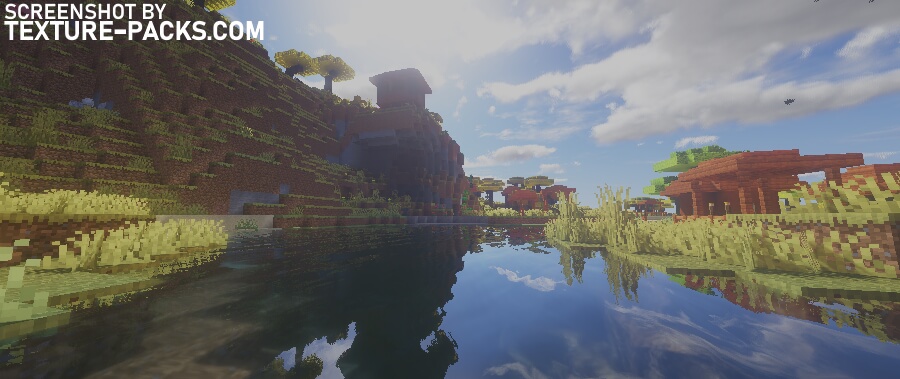 How to install the Beyond Belief Shaders
Obviously, a manual installation is necessary, because the shaders can't just be activated in the options. This tutorial will help you do everything necessary to make Minecraft more realistic.
Install Iris shaders mod or OptiFine. These mods are the successor of the GLSL shaders mod that was previously used for the installation.
Click on the Beyond Belief shaders download link.
Open the Minecraft Launcher and select the newly created Iris or OptiFine installation.
Launch Minecraft.
Go to the video settings in the options.
Click on shaders and open the shader folder in the lower left corner.
Move the downloaded ZIP file into this folder (.minecraft\shaderpacks).
Return to Minecraft and select the pack in the shader list.
Click on Done.
Beyond Belief Shaders Download
ADVERTISEMENT