As a gamer, sometimes you might find yourself wanting to go on an adventure. This can mean different things to different people, but adventures usually have a certain "mood" or "tone" to them that can be difficult to describe. This feeling is something that the Minecraft texture pack known as "Excalibur" attempts to capture, and we'd argue it does a pretty great job of supplying this feeling. In this article, we're going to quickly go over why you should consider downloading a texture pack for your version of Minecraft, as well as the upsides of using the Excalibur texture pack specifically, and why we like it so much.
Minecraft is a very popular game that you no doubt enjoy if you are reading this article right now. It's been out since 2011, and graphically it's come a decently long way since it was first released, boasting better textures than the vanilla version of Minecraft. But these textures have a small problem; they just aren't good enough for many people. The default textures that Minecraft ships with are meant to work across a large range of devices with a good framerate, meaning that if you have a more powerful machine you might be left out in the dust. Many gamers with more powerful rigs will find themselves hungry for something "more" in their Minecraft experience, especially when you compare Minecraft's graphics to what other games on their computer can handle.
The solution to this is simple; you can download a custom texture pack from a respected mod creator on the internet. Our website Texture-Packs.com is a great website to do this, and here you can find many great options. The pack we'll be talking about in this article is known as the Excalibur texture pack.
What is the Excalibur Texture Pack?
It's a texture pack developed by user Maffhew and published on July 9th, 2019. One thing that's important to note is that this texture pack receives regular updates which improve its features and ensure compatibility with the current version of Minecraft on a regular basis. The most recent update added muddy pigs. It's safe to say that the current version is 99% compatible with current Minecraft, with only minor issues that will be addressed very soon.
Excalibur is a very high-effort texture pack, including new textures for, in Maffhew's words, "99% of all textures". It also includes features that make for a more unpredictable and adventurous feeling, such as random alternative blocks and random mobs. In our opinion, these are the best features. These OptiFine features will give your Minecraft sessions a unique feeling no matter when you decide to play.
One of the great things about downloading a custom texture pack like Excalibur is that you can also use this alongside generalized shader packs for Minecraft as well. We've previously talked about shaders such as the Nostalgia before, and shaders like these can boost Minecraft's graphical appeal even further than it would go with just new textures alone. But that's a topic for another day.
There's something about the new textures that's very appealing and yet very difficult to describe as well. They almost seem "busier", but not in a bad way. Minecraft's default graphics certainly aren't bad by most people's standards, but they can get a bit tiresome if you've been playing for a very long time. Excalibur pack seeks to fix this problem with its own textures, which appear far more nuanced than the default ones. They almost evoke a certain kind of Elder Scrolls appeal, which is perfectly fitting since those are popular western-developed video games, and Minecraft is absolutely massive in the west where that game style is more appreciated.
High FPS and no lags
Another upside to using a new texture pack like Excalibur is that it isn't very taxing to your PC. Replacing textures for a game like Minecraft isn't too demanding of your computer's resources, and since these textures are optimized for Minecraft, that means that the game will be able to handle them appropriately. You will get high FPS and no lags.
If you're looking for something that isn't a shader pack and you're interested in giving your version of Minecraft a bit more flavor, we recommend the Excalibur resource pack. Textures might not be as exciting as shaders to some people, but we see no reason why that shouldn't be the case. Textures make up literally everything that your eyes see when you look at Minecraft, so this should be one of the first things you prioritize in your efforts to make Minecraft a better and more visually complete game for your gaming computer.
Many people have already made the jump from vanilla textures to Excalibur, over 2.8 million people downloaded it, so definitely check out this texture pack like so many others have if you want to see what the big deal is about. We promise the Excalibur textures will change the way you play Minecraft and it will definitely be worth your time.
Realistico is compatible with these Minecraft versions: 1.20.1 – 1.20.1 – 1.19.4 – 1.19.3 – 1.19.2 – 1.19.1 – 1.19 – 1.18.2 – 1.18 – 1.17.1 – 1.17 – 1.16.5 – 1.16 – 1.15.2 – 1.15 – 1.14.4 – 1.14 – 1.13.2 – 1.13 – 1.12.2 – 1.12 – 1.11.2 – 1.11
---
Font
GUI
Audio
Art
Mod Support
Video
&

Screenshots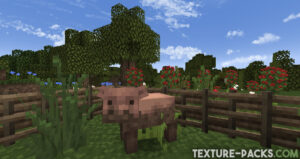 If you look at our screenshots & video showcase you can see a trailer that shows off the textures, so you don't need to download it just to see what they look like. The takeaway from watching this video to us is that the visual overhaul might appear subtle to some people, but to use Minecraft regulars the difference is very apparent. Not necessarily the shader pack, but just the entire visual landscape as well. The textures, as we said might appear subtle, but when compared side-by-side to the regular ones they make a world of difference.
Comparison
Use our comparison tool to compare the Minecraft default pack with Excalibur.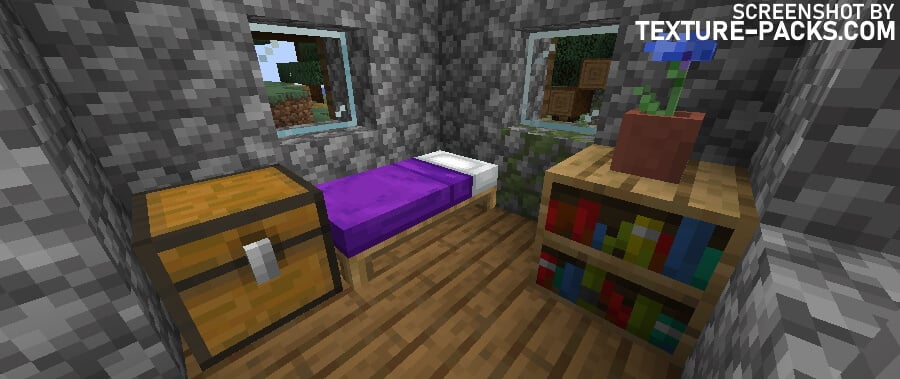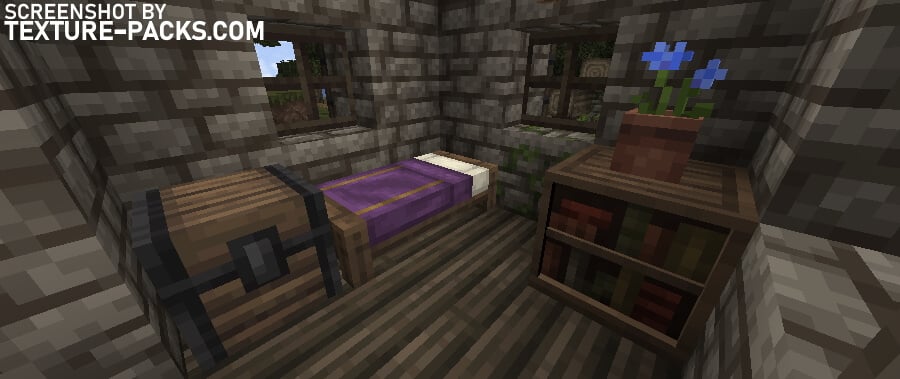 How to install the Excalibur Texture Pack
Install OptiFine if you want to use the pack with all features and add-ons.
Click on the Excalibur texture pack download link that is compatible with your game version and Minecraft edition.
Launch Minecraft.
Click on "Options" in the main menu.
In the options menu, go to the submenu "Resource Packs".
Click on "Open Pack Folder" at the bottom left.
Move the downloaded ZIP file into your resourcepacks folder.
You will see the pack on the left half of the resource pack screen. If it is not displayed in Minecraft, you need to unzip the file.
Move the cursor to the pack logo and click the arrow pointing to the right.
Click on "Done".
The game may tell you during the installation that the pack was made for a newer or older Minecraft version. This is an error and you can still activate the pack.
Excalibur Texture Pack Download
Java Edition:
[16x] [1.20.X] Download Excalibur Texture Pack
[16x] [1.19.X] Download Excalibur Texture Pack
[16x] [1.18.X] Download Excalibur Texture Pack
[16x] [1.17.X] Download Excalibur Texture Pack
[16x] [1.16.X] Download Excalibur Texture Pack
[16x] [1.15.X] Download Excalibur Texture Pack
[16x] [1.14.X] Download Excalibur Texture Pack
[16x] [1.13.X] Download Excalibur Texture Pack
[16x] [1.12.X – 1.11.X] Download Excalibur Texture Pack
Add-on:
This add-on fixes broken textures when using Excalibur and
Fresh Animations
due to conflicting textures and models. Please sort the packs from top to bottom in this order: Excalibur add-on, Fresh Animations, Excalibur.
[16x] [1.18.X] Download Excalibur + Fresh Animations Add-on
Excalibur Modded:
This mod add-on is compatible with Animal Feeding Trough, Appleskin, Grizzy Bears, Backpacked GUI, Better Foliage, Biomes o Plenty, Classic Bars, Comforts, Explorer's Compass, Farmer's Delight, Guard Villagers, Inventory, Sorting, Just Enough Items, Nature's Compass, Roughly Enough Items, Sheep Consistency, Simply Backpacks, Traveler's Backpack, GUI, Voxelmap, Xaero's Minimap, and XP Tome.
[16x] [1.19.X] Download Excalibur Modded
[16x] [1.18.X] Download Excalibur Modded