ADVERTISEMENT
With the Depixel Texture Pack you can enjoy Minecraft with the doubled default look. Previously named Default 32×32, the pack is now well known to many gamers as Depixel. Once downloaded, your game environment will look smoother and even more realistic. However, the vanilla style is still there, which you will undoubtedly like. As a fan of vanilla textures, you will recognize everything immediately and without ever having used Depixel.
In addition to weekly updates of the pack and the numerous add-ons, you can expect a completely new game experience. Basically, the creator tries to make every block and item look as if Mojang has rereleased Minecraft in a 32×32 resolution. And this approach is really interesting. Accordingly, Depixel is not completely perfect, because logically nobody knows how Mojang would have designed the HD textures. In the end, there are a lot of new details and embellishments that are not available in the normal 16x resolution. As a result, only very conscientious changes to the basic textures are visible to you.
This leads to a clear conclusion. On the one hand, you will notice a clear improvement in the level of detail, which is possible thanks to the 32x blocks. In other words, Minecraft is being improved. A gamer who demands a bit more precision, but still likes the default style, for whom the Depixel Texture Pack is perfect. Another big advantage is that you can install the pack for Java and Bedrock. However, the two editions differ in terms of completeness. Either you download the MCPE Depixel Texture Pack free for Minecraft PE & Bedrock or you buy the complete version with Nether Update.
Add-ons
Now I come to the add-ons to give you a complete overview of Depixel. So I give you a small list of the best add-ons:
3D Add-on – Gives your blocks a much more realistic look and adds depth to textures.
PvP Add-on – Improves your combat experience with Lowfire and a clearer interface. In addition, all diamond textures are painted red, giving you a feeling of blood, combat, and passion.
Alpha Add-on – Appreciate the aesthetics of the extremely light green grass. It's best to use "fast graphics" for this.
Depixel is compatible with these Minecraft versions: 1.20 – 1.19.4 – 1.19.3 – 1.19.2 – 1.19.1 – 1.19 – 1.18.2 – 1.18.1 – 1.18 – 1.17.1 – 1.17 – 1.16.5 – 1.16 – 1.15.2 – 1.15 – 1.14.4 – 1.14 – 1.13.2 – 1.13 – 1.12.2 – 1.12 – 1.11.2 – 1.11 – 1.10.2 – 1.10 – 1.9.4 – 1.9 – 1.8.9 – 1.8
Screenshots & Video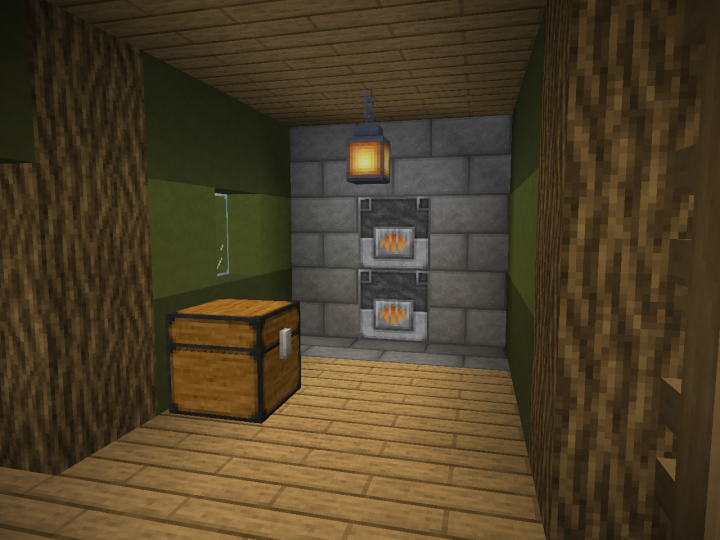 The best thing is to have a look at our screenshots gallery, which was made for you. This will give you a first taste of what to expect.
How to download and install the Depixel Texture Pack
Install OptiFine if you want to use the pack with all features.
Click on the Depixel download link that is compatible with your game version and Minecraft edition.
Launch Minecraft.
Click on "Options" in the main menu.
In the options menu, go to the submenu "Resource Packs".
Click on "Open Pack Folder" at the bottom left.
Move the downloaded ZIP file into your resourcepacks folder.
You will see the pack on the left half of the resource pack screen. If it is not displayed in Minecraft, you need to unzip the file.
Move the cursor to the pack logo and click the arrow pointing to the right.
Click on "Done".
The game may tell you during the installation that the pack was made for a newer or older Minecraft version. This is an error and you can still activate the pack.
Blocks

Items

Shader compatibility
Summary
The name of Depixel Texture Pack for Minecraft was formerly Default 32×32. You can download MCPE Depixel for Bedrock for free on our site.