ADVERTISEMENT
Nowadays there are some Minecraft Mods that can make your game world more realistic, but these often cause problems. Dmitriy, who created the new Stylized Texture Pack, has a different approach. Among other things, he uses bump-mapping, which is an elaborate technique for adding more structure and detail to Minecraft blocks. Maybe you don't know it yet, but resource packs generally don't change the gameplay, but textures. You'll feel like you're in real life and the landscapes around you will look incredibly realistic. For example, sunsets will look incredibly beautiful. Accordingly the classic, unique and blocky Minecraft style is reduced to a minimum and the visual quality is increased significantly. These ultra-modern graphics take Minecraft to a new level. Just by the number of players who have paid money for the Minecraft Texture Pack, you can see that's the pack is truly amazing.
However, such a masterpiece is very time consuming and therefore there are important aspects to consider. On the one hand there is a Lite version with an free Stylized Texture Pack Download. And on the other hand you can get the full pack on the Patreon page of Dmitriy. However, we definitely recommend the full version, which can be seen on the screenshots. In this version everything is a bit better and for example the colors are much more vivid.
We also recommend the installation of SEUS Renewed, which is a Minecraft shader. SEUS gives a certain depth to the textures and turning them into 3D blocks. In the shader settings it is also possible for you to adjust how powerful the 3D effect should be. This is the absolute highlight, because you will never have seen 3D textures like this before. No doubt, with all these features you will have noticed that you need a very powerful computer. Basically this is correct, but for such cases the creator has taken excellent precautions. You can choose any resolution between 512x and 16x and use it in Minecraft.
Stylized is compatible with these Minecraft versions: 1.18.2 – 1.18 – 1.17.1 – 1.17 – 1.16.5 – 1.16 – 1.15.2 – 1.15 – 1.14.4 – 1.14
Screenshots & Video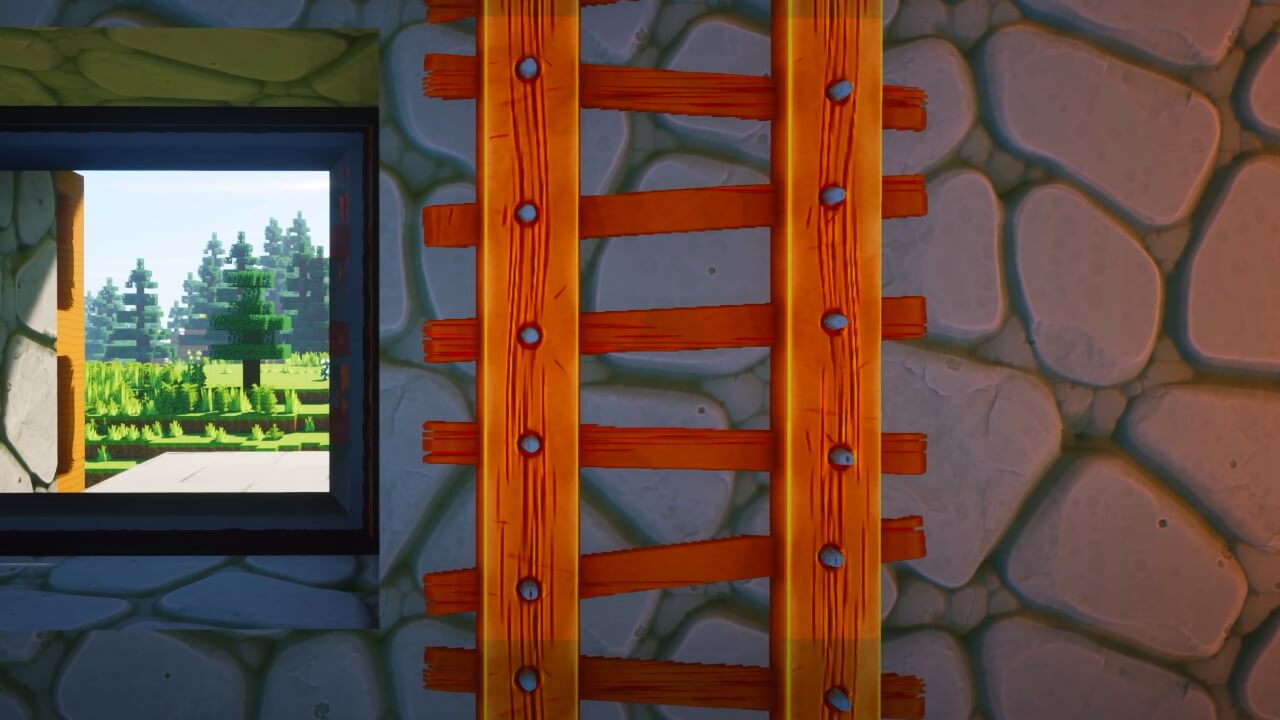 For the beautiful screenshots the Sonic Ether's Unbelievable Shaders was used. In the next paragraph you will find the optimal settings.
How to download and install Stylized Texture Pack
First of all, click on the free download link or go to the Patreon page of the creator. Then move the Stylized Texture Pack into your ".resourcepacks" folder and activate the pack in Minecraft. Generally, the pack is for an older version of the game, but you can still install it with the latest version of Optifine.
Shaders are not required, but good lighting makes everything better. Here you will find the best SEUS Renewed Shader settings.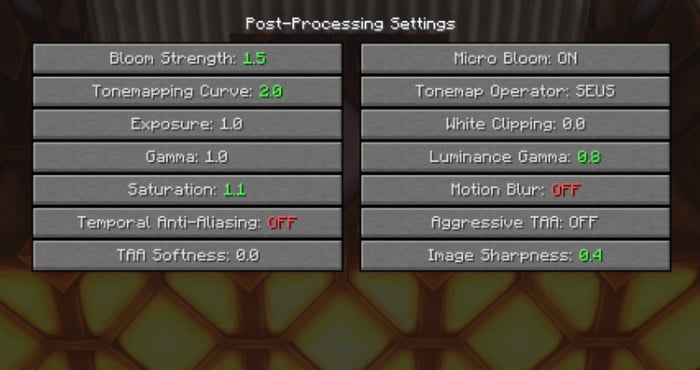 Options > Video Settings > Shader Options>Surface Options > Texture Resolution: Here you can select your resolution (512/256/128/64/32/16).
Options > Video Settings > Shader Options > Surface Options > Parallax Occlusion Mapping: ON
Options > Video Settings > Shader Options > Post Processing Settings > Temporal Anti-Aliasing: OFF
Options > Video Settings > Details > Alternate Blocks: OFF
FAQ
⚙️ What are the hardware requirements?
Just about any PC can run the Stylized Texture Pack. If Minecraft runs without lags, then your hardware will also be able to run this pack.
🎮 Is there a Stylized Texture Pack Bedrock/MCPE version?
The pack will be released for each platform as soon as the Java version is complete.
🆓 Is there a Stylized free version?
Yes! There is a free Lite Pack and you don't have to pay anything for it.
Blocks

Realism

Shader compatibility
Summary
You can download the Minecraft Stylized Texture Pack for free or via Patreon. New 3D blocks are waiting for you and therefore an incredible realism. All in all it is one of the best Minecraft Packs ever.