ADVERTISEMENT
Minecraft has an old-fashioned look, but this can be improved with the Soartex Fanver texture pack. Of course, only the textures are changed and no additional items are added as mods do. But let's take a look at the history of the development because it's quite interesting. Originally Soar49 worked on this texture pack alone, but since the summer of 2018 he has given up most of the work. Meanwhile the players leagris, artdude543, goldbattle and shoeboxam help to keep Soartex Fanver (Vanilla) available for the latest Minecraft update. Logically, the focus is on adding all new items and blocks and less on reworking old textures.
In conclusion, the fans have taken over the development and the whole thing has become a great community project. Even you could theoretically participate and submit your suggestions via the official forum. Afterward, your post will be reviewed by graphic designers, and with a little luck, it will be included in the next version. By the way, Soartex Vanilla is one of the oldest texture packs in the world and has a lot of fans around the globe who like to play with it.
Basically, the goal is to make all important textures look as clean and smooth as possible, but still remain true to the vanilla Minecraft. The resolution of the Soartex Fanver texture pack is 64x and is therefore suitable for good computers, but also bad computers. Everything should look as contemporary and detailed as possible, but still not photorealistic, like Stylized. In any case, a good average was found so that the textures don't look like from a cartoon. Fanver always tries to stay true to the original work of Soar49 to not destroy the overall picture.
Realistico is compatible with these Minecraft versions: 1.18.2 – 1.18 – 1.17.1 – 1.17 – 1.16.5 – 1.16 – 1.15.2 – 1.15 – 1.14.4 – 1.14 – 1.13.2 – 1.13 – 1.12.2 – 1.12 – 1.11.2 – 1.11 – 1.10.2 – 1.10 – 1.9.4 – 1.9 – 1.8.9 – 1.8
---
Armor
Art
Environment
Font
GUI
Items
Misc
Mobs
Particles
Terrain
Video
&

Screenshots

ADVERTISEMENT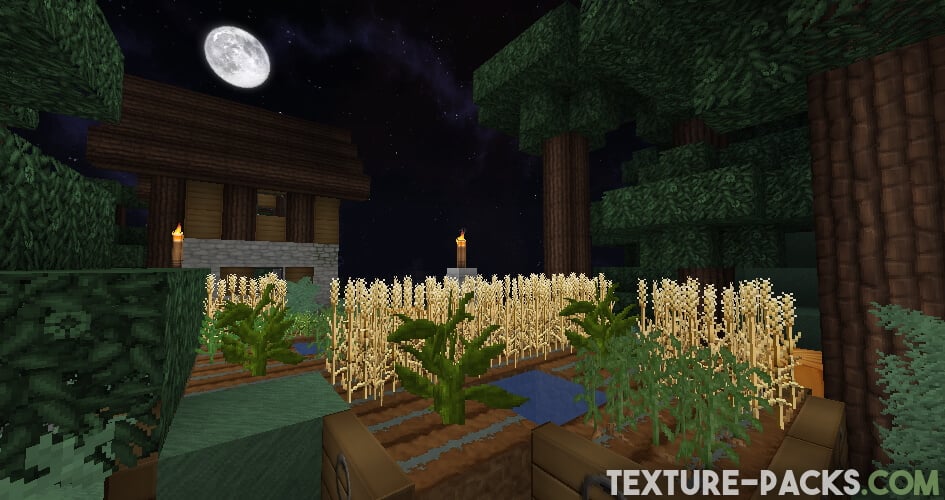 Comparison
Use our comparison tool to compare the Minecraft default pack with Soartex Fanver.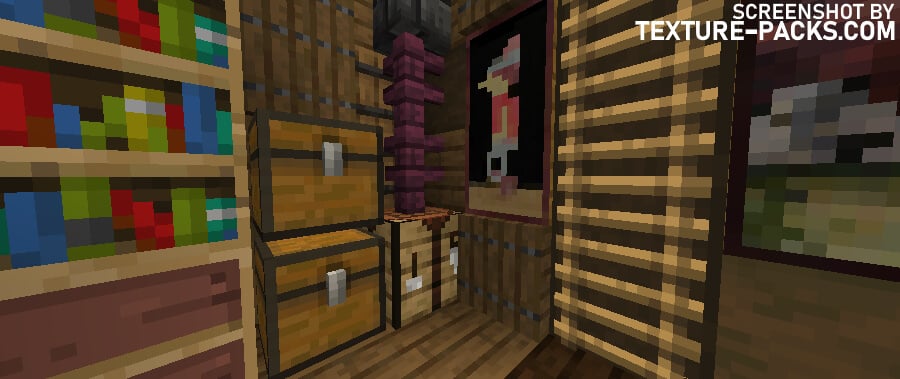 How to install the Soartex Fanver Texture Pack
As a first step, we recommend installing Optifine. Thanks to this mod you will have access to all the features of Soartex Fanver.
You can only download the pack with the links below. We have given you direct download links, which have the advantage that the file is downloaded automatically after five seconds. So you choose the Minecraft version you want and click on download.
Then you start Minecraft on your PC and go to resource packs using the options. Now move the .zip file into this window. If everything went well, a message will appear in Minecraft. Select "Yes" and the Soartex Fanver texture pack is successfully installed.
Do you have problems? Then have a look at the detailed resource pack Installation guide.
By the way, there are two different versions. One is the Soartex Fanver described in this article and the other is Soartex Invictus. It is worth mentioning that the pack is also available in a Lite version, which contains much simpler and less detailed textures. This Lite version is mainly for those who have a very slow computer.
It is forbidden to release a Soartex Fanver MCPE Texture Pack that all Bedrock players can use. This is for the simple reason that the authors do not want Minecraft PE ports.
Soartex Fanver Texture Pack Download
ADVERTISEMENT
Blocks

Items

Mobs

PvP-Items
Summary
Soartex Fanver is the original texture pack from Soar49 and turns your Minecraft into a cool environment. It is softly designed and consists of 64x textures.