Often realistic Minecraft resource packs have the problem that they focus only on a few blocks. As a result, the entire Minecraft world does not look authentic. Fortunately, this is not the case with the Moderna HD texture pack. Moreover, it uses a lower resolution than is usual in this category. But that's not a problem, because the community has loved this project since the end of 2014. At that time, the first version was released under the name Modern Craft in a Minecraft forum. Back then, it was the player Assasin794 who created all textures. However, the work was taken over by ApexMCGaming in mid-2016, which has been responsible for all new updates since then. Unfortunately, he probably doesn't have that much time, because updates come infrequently.
Nevertheless, the Moderna HD texture pack has really nice blocks that are great for building. Obviously, you should preferably build modern buildings, because that can be deduced from the name itself. Besides, the colors for the textures are perfectly chosen and you will surely enjoy playing with them. Above all, more boring blocks, like cobblestones, suddenly look more appealing. Finally, everything in your environment reminds you more of real life than usual.
Furthermore, the already mentioned cobblestone is a fantastic example of the new details on the blocks. You'll notice it right away when you look at them. New edges are responsible for this. The block's modern look makes it suitable for use as a floor in villas or summer houses. Provided you're into paved designs. But that's not all, the glass panes of the windows, for example, are also excellent. They now have a dark metal frame, which makes large window fronts look almost futuristic.
Moderna HD is compatible with these Minecraft versions: 1.19.4 – 1.19.3 – 1.19.2 – 1.19.1 – 1.19 – 1.18.2 – 1.18.1 – 1.18 – 1.17.1 – 1.17 – 1.16.5 – 1.16 – 1.15.2 – 1.15 – 1.14.4 – 1.14 – 1.13.2 – 1.13
---
Armor
Art
Font
GUI
Particles
Video
&

Screenshots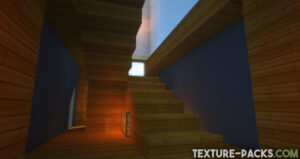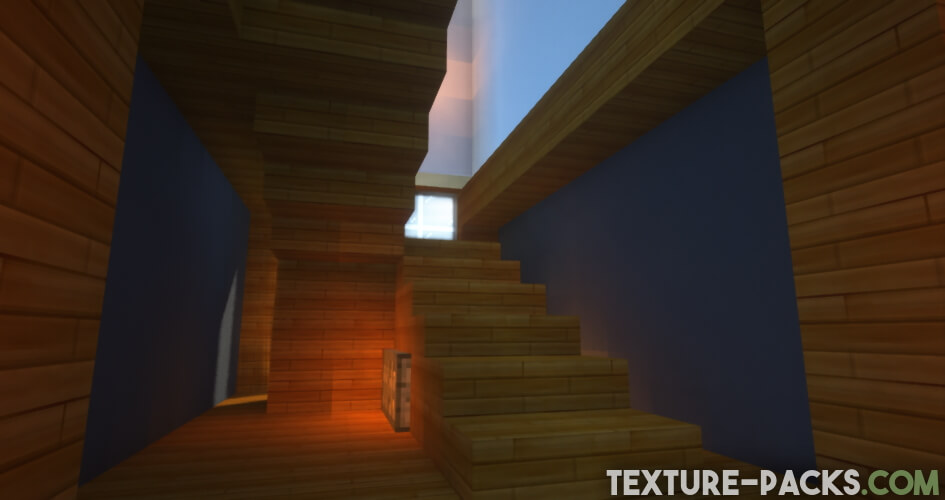 The screenshots show mainly modern buildings because the HD textures were created for that. You can see in the screenshots that the connections between the blocks are better. An example is the grass because it doesn't look like classic Minecraft anymore.
Comparison
Use our comparison tool to compare the Minecraft default pack with Moderna HD and
BSL shaders
.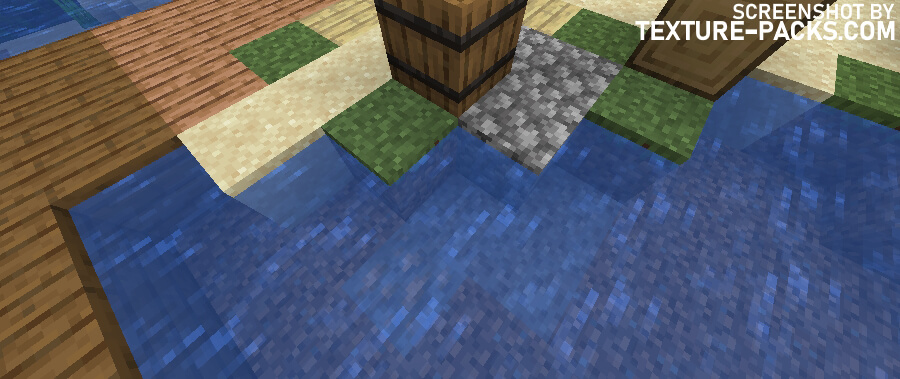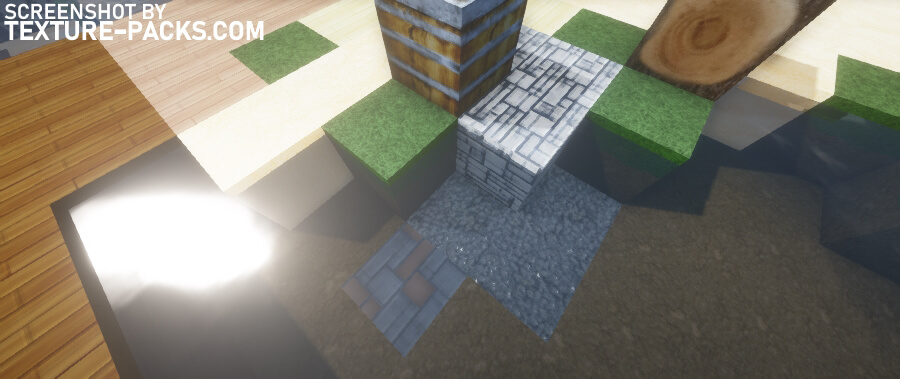 How to install the Moderna HD Texture Pack
Download and install OptiFine. This is because "normal and specular maps" have been added, which lets the blocks reflect the sun's rays. This effect will only appear if you use these mods and shaders.
Download the Moderna HD texture pack.
Start Minecraft with Optifine.
Go to resource packs in the options.
Click on "Open Pack Folder" in the bottom left corner.
Move the downloaded ZIP file to this folder.
Right-click on the file and unpack it.
Return to Minecraft and activate Moderna HD by moving it from the left side to the right side. You do that with the arrow on the pack icon.
Moderna HD Texture Pack Download
Blocks

Items

Shader compatibility

Completeness
Summary
Moderna HD manages to make Minecraft players happy like no other pack. The clean surfaces make even the houses of untalented players look terrific. The project is an absolute classic and gets a very good rating. The only drawback is that there are no items included. Whether you're constructing towering skyscrapers or a cozy cottage, Moderna HD can help take your builds to the next level.