Minecraft versions: 1.16.5 – 1.16 – 1.15.2 – 1.15
Resolution: 16×16
Author: ShekeraChannel
---
When I first heard about the Massive Texture Pack, I couldn't really imagine what it was like. So I tried to figure out why it was so popular for Minecraft. First I read the creator's description and there were some first hints. ShekeraChannel, as the creator is called, describes the pack as very realistic and that without the help of complex mods or datapacks.
The first thing you'll notice in Minecraft are the amazing trees, because they're actually much more realistic than before. Minecraft is actually known for its square blocks, but Massive Texture Pack adds round trees. This makes this plant look much more realistic than before the installation. Technically, it is a 3D block, which is displayed as a tree log for you. In addition to the newly gained shape, the trees also get more naturalistic leaves, which make the treetops look more beautiful.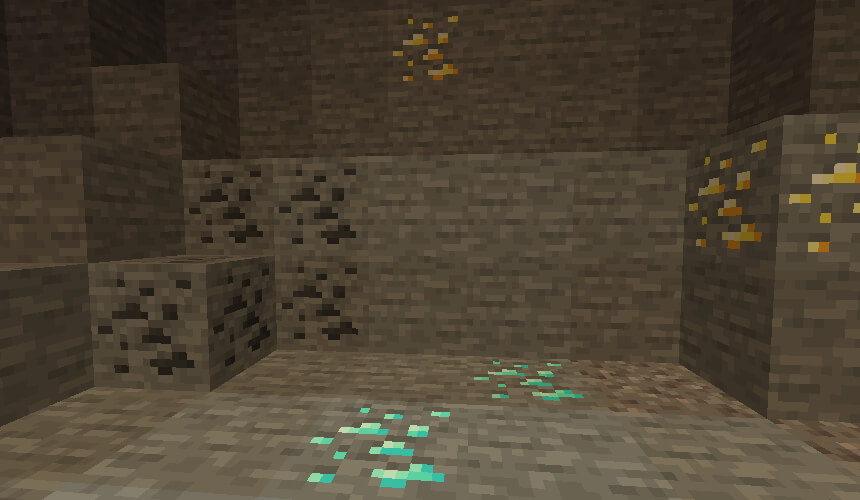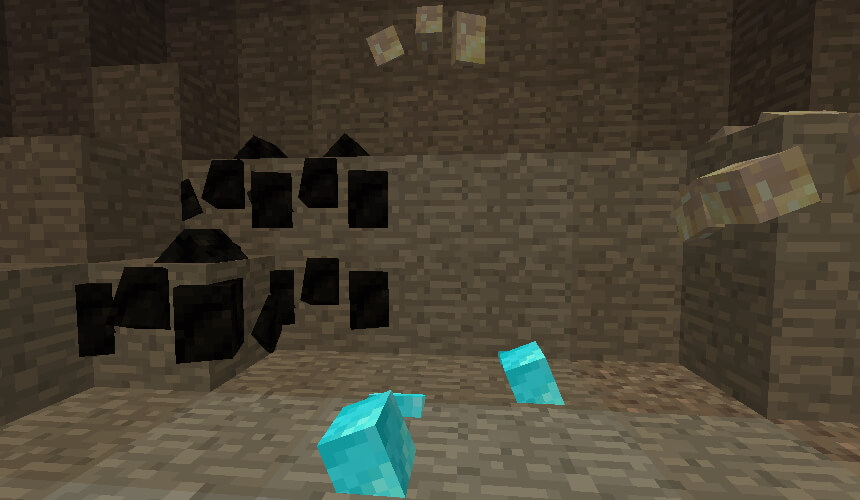 ---
3D blocks with unbelievable realism
Sooner or later you will have to go into a cave or dig down to find resources. Accordingly, the underground of your world is not neglected. Your main focus should clearly be on the different and rare ores. In the Massive Pack, the ore blocks are displayed in a special way and remind some people of their real appearance. You'll certainly use torches in your search, and even this item is full of realism. I've honestly never seen anything like this in Minecraft before and I'm really surprised at how good the blocks and items look.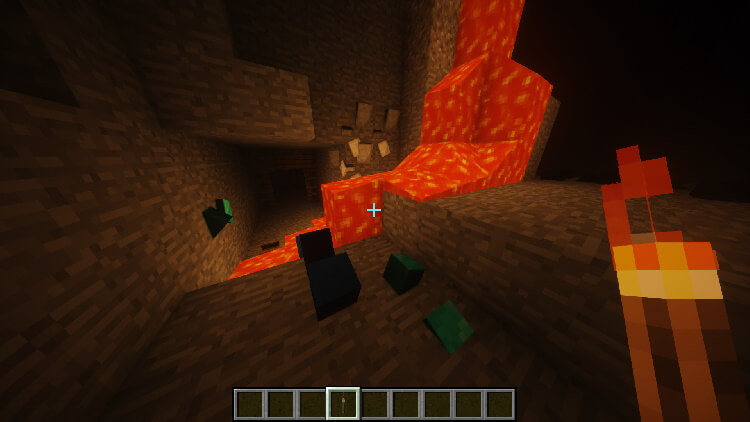 Of course, such 3D blocks need a lot of computing power and are not designed for every computer. In the end, this is the big sticking point of the whole pack, because you need a really good computer. But because of the unusual and low resolution of 16×16 it is still theoretically possible that even players with a lower PC can use the massive pack. However, you will need to adjust your OptiFine settings if you are affected.
Massive Pack – What is new?
Soberly seen this Texture Pack combines "The best Trees" with "Better Ores", but still many more features are waiting for you, which are not included in other add-ons. As Minecraft is subject to regular updates, such as the new Nether Update, the project is constantly being developed by ShekeraChannel. With the latest version the Nether has changed the most.New blocks such as Ancient Debris and the Nether Gold Ore are now also in 3D style. Correctly, these are all worth mentioning, but you should also be told that the Massive Pack is ultimately a default edit and should be considered more of a add-on. Consequently, I recommend that you select an additional Minecraft Texture Pack and use the Massive Pack as an overlay.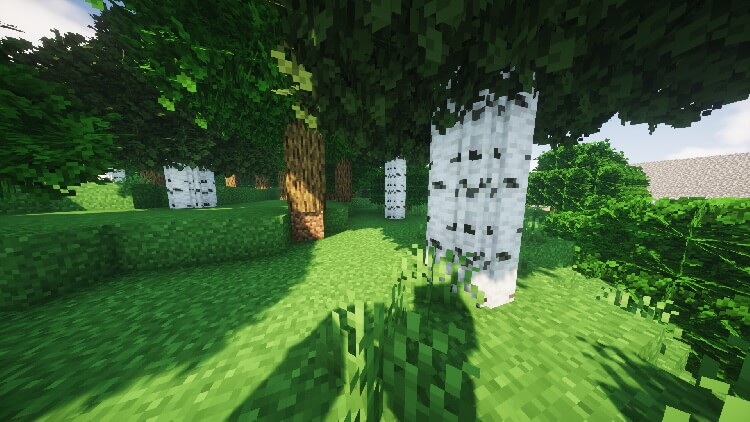 How to download and install Massive Texture Pack
Download and install OptiFine HD for an FPS-Boost and smoother graphics.
Download the Massive Pack.
Launch Minecraft.
Go to "Options" > "Resource Packs" > "Open folder".
Move the Resource Pack into the folder.
Enjoy the new textures and share it with you friends!
You have problems? Then have a look at the detailed Resource Pack Installation guide.
🔔 Please note:
We appreciate it if you share this post. Also, you can support the author by checking out the
original post
.
None of the files are hosted on our server. All direct download links on our website are provided by the authors. The packs are free of viruses.
Minecraft Java Edition Download Link:
Massive Pack
---
FAQ
❓ What makes the Massive Pack so special?
The Massive Pack combines "The Best Trees" with "Better Ores", but compared to other texture packs, this one contains extra features such as more realistic torches.
💻 Why should I download the Pack?
If you are looking for a way to make Minecraft realistic, without using any mod or datapack, then "Massive Pack" is for you!
🎮 Is my computer strong enough to use the Massive Pack?
With a poor car you may experience lag and crash problems! But don't worry, because if you have a cloud gaming platform you can play without experiencing any problems!
Blocks

Items

Shader compatibility
Summary
Make your minecraft more realistic with the Massive Texture Pack without installing any mods. Included are for example round trees and 3D ore blocks.
---