ADVERTISEMENT
In Minecraft, there are normally no limits. However, there are a few restrictions that some players may encounter, including those with disabilities who may have difficulty playing the game. While not all problems can be solved, the Faithless texture pack, which got popular on Reddit, can be a good starting point. This pack is particularly useful for players who are visually impaired, partially or fully colorblind, or have arachnophobia, trypophobia, hearing difficulties, or dyslexia. You've probably never thought about these problems unless you've been affected by them yourself. It is worth noting that the pack was created with the help of people with disabilities to meet their specific needs.
Moreover, the Faithless texture pack is also suitable for players with normal eyesight. The textures are visually appealing and provide a different shape for each block and item, making it easier to recognize them without relying on colors. Additionally, the pack includes new unique armor and tool designs.
The Faithless texture pack is similar to the popular Faithful texture pack in that both aim to enhance the appearance of Minecraft while maintaining the game's classic feel. However, the 16×16 resolution of the Faithless texture pack is lower, which is ideal for players who want to play with high FPS. In the future, a 32×32 resolution may be available on the creator's Patreon for those who want even higher resolutions. It is important to note that the creator develops the entire pack alone, and creating other resolutions can be a time-consuming process that may take many months or years to complete.
While the development of the Faithless texture pack is ongoing, some features are still missing. However, the creator takes the time to ensure that the pack is complete and not releasing anything half-finished. In addition, feedback from colorblind people is taken into consideration during the creation of the textures. StitchSprites, the creator of the project, says he often has to create a texture multiple times because he always listens to feedback. He gets in touch with players via Discord to fix any color deficiencies. If you have new ideas or suggestions for improvement, you can also contribute to the development on the official Discord server. For example, you can suggest new mod textures to be integrated.
One of the most impressive aspects of the Faithless texture pack is its compatibility. It is compatible with any version of Minecraft released since 2009, making it one of the few texture packs and mods that is compatible with every game version and platform. Therefore, players can enjoy the Faithless texture pack regardless of whether they are playing on a PC, console, or mobile device. Previously, the textures were available for free download on MCPEDL. However, at present, the only way to get Faithless on Bedrock is by purchasing it on the Minecraft Marketplace. On the other hand, the PC version is still accessible for free to Java players. You can find all links in our download section.
Faithless is compatible with these Minecraft versions: 1.20.3 – 1.20.2 – 1.20.1 – 1.20 – 1.19.4 – 1.19.3 – 1.19.2 – 1.19.1 – 1.19 – 1.18.2 – 1.18 – 1.17.1 – 1.17 – 1.16.5 – 1.16 – 1.15.2 – 1.15 – 1.14.4 – 1.14 – 1.13.2 – 1.13 – 1.12.2 – 1.12 – 1.11.2 – 1.11 – 1.10.2 – 1.10 – 1.9.4 – 1.9 – 1.8.9 – 1.8 – 1.7.10 – 1.7 – 1.6.4 – 1.6
---
Armor
GUI
Misc
Environment
Font
Audio
Video
&

Screenshots

ADVERTISEMENT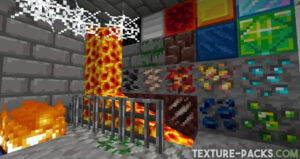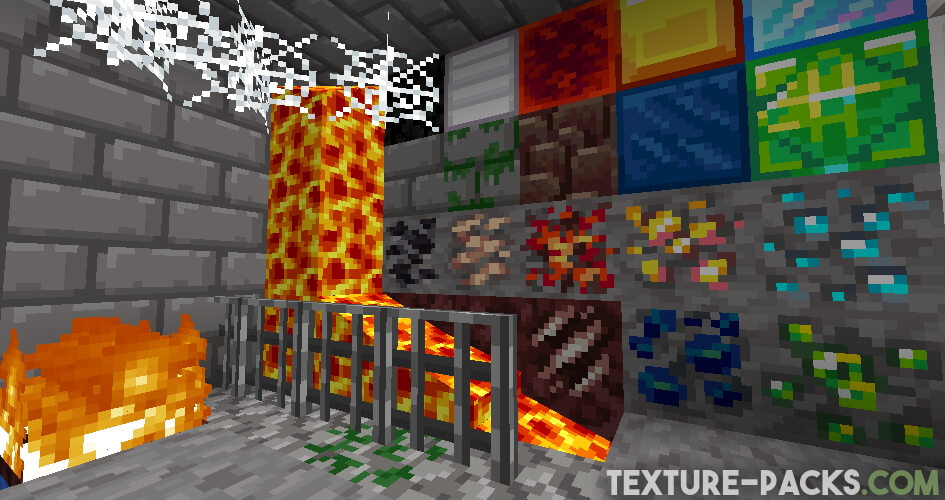 While taking screenshots, another interesting observation was made. When items are framed, they appear oversized. This may seem unusual at first, but it is likely intended to ensure that people who wear glasses can easily see everything.
Comparison
Use our comparison tool to compare the Minecraft default pack with Faithless.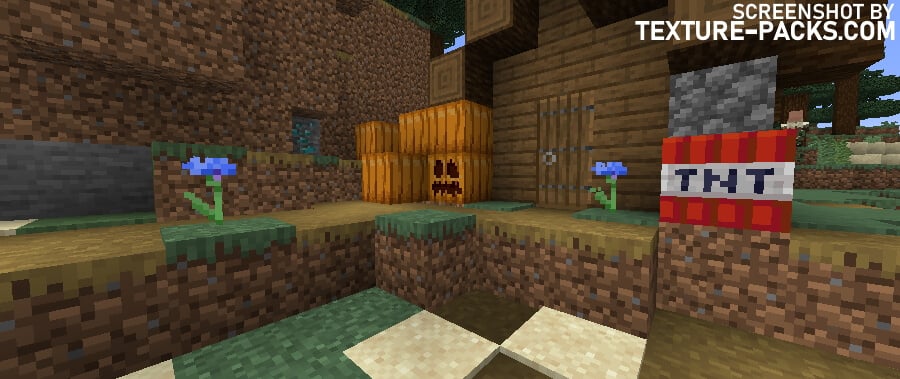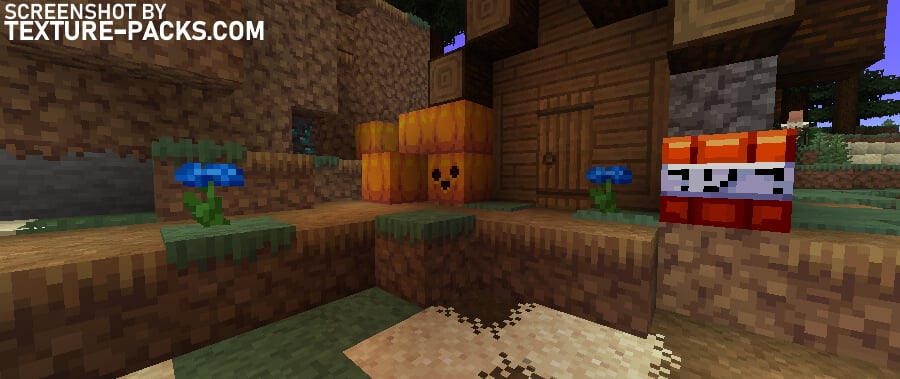 How to install the Faithless Texture Pack
You don't need any third-party programs for the installation. This saves time and disk space, which will certainly make you happy. It is also important not to be afraid of an error message in the last step of the tutorial. Everything works.
Click on one of the Faithless texture pack download links that will redirect you to Curseforge.
Move the downloaded file to your desktop.
Launch Minecraft and select a compatible game version.
Click on "options" and then on "resource packs".
Select the file on your desktop and move it to the Minecraft window.
The game will ask you if you want to install this resource pack. You have to answer "Yes" to this question.
Select Faithless in Minecraft.
Faithless Texture Pack Download
ADVERTISEMENT
Blocks

Items

Realism

Popularity
Summary
The items are the absolute visual highlight of Faithless. They are so great that they don't look like the original textures at all. Overall, the project is a great idea and shows once again that the Minecraft community likes to help each other.