Tutorial: Install Texture Pack on Android
If you're a Minecraft tablet/mobile gamer, you're probably wondering if it's possible to install a resource pack with MCPE on Android. And the answer is yes! To get started, make sure you have Minecraft installed and check if you are using a resource pack compatible with your version of Minecraft.
Now, if you're on a mobile phone, you'll need to download a file manager totally free and available in the playstore. We have been using
ES File Explorer
for years and it does a good job. As already mentioned, you can also use any other file manager for the installation.
It's a file manager that also allows you to automatically or manually install mods, shader, maps and more for Minecraft Pocket Edition. So you can keep it permanently.
How to Download from Texture-Packs.com
First you should click on the official download link.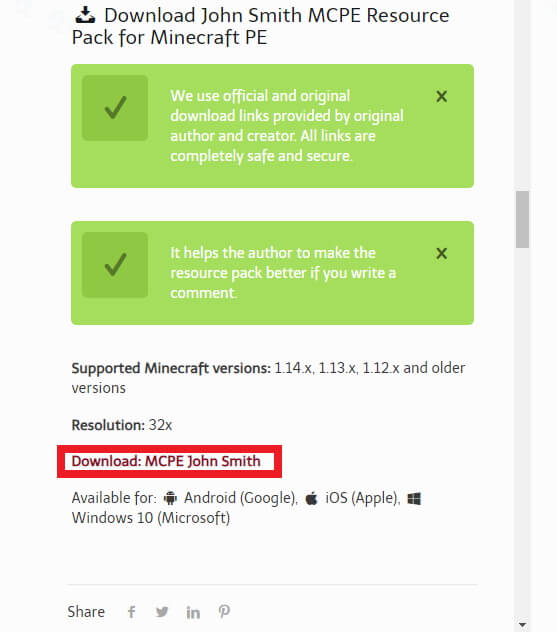 Afterwards you will be redirected to our download area. You have to wait about five seconds and you will see the download button.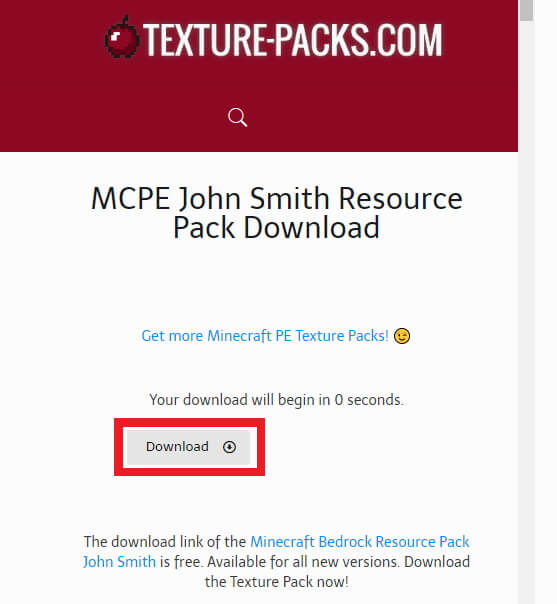 Congratulations! Now you know how Texture-Packs.com works. But that was only the first part of this detailed guide.
Installing a Resource Pack with .mcpack or .zip/.rar
After installing Minecraft, download the Resource Pack on
Texture-Packs.com
. First of all open the App. Swipe left with you finger and click on the "Download" folder. Alternatively you can also use the search function to search for the download folder.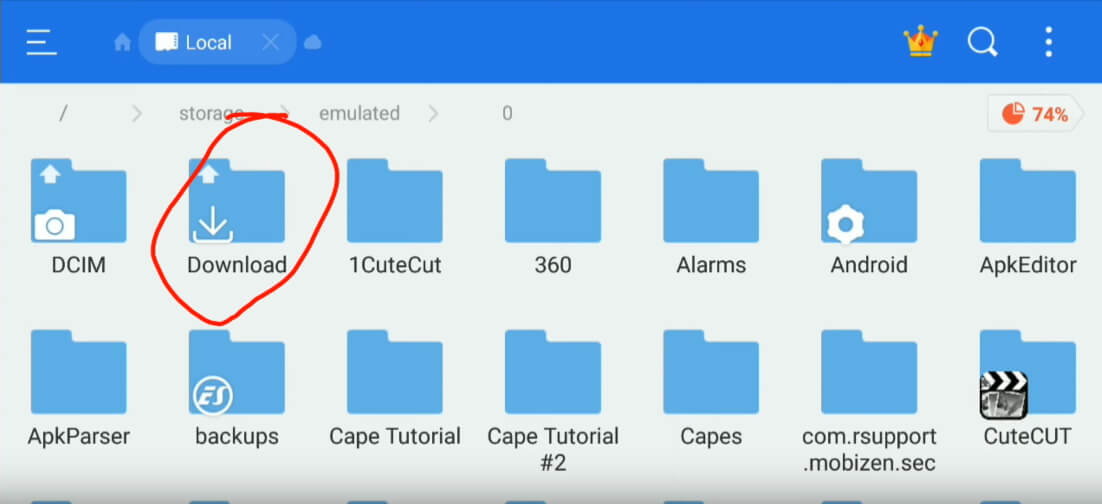 Click on the three dots at the bottom right.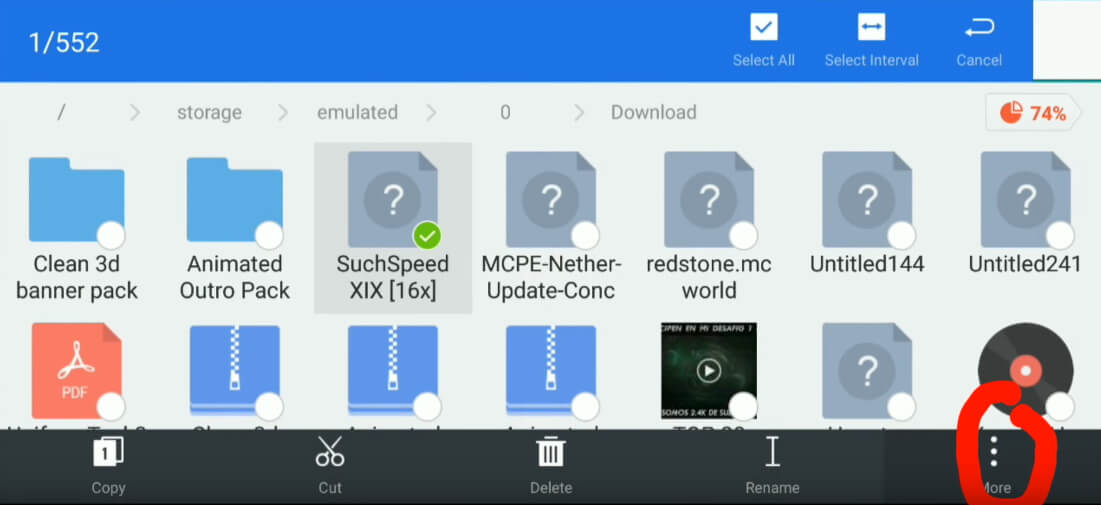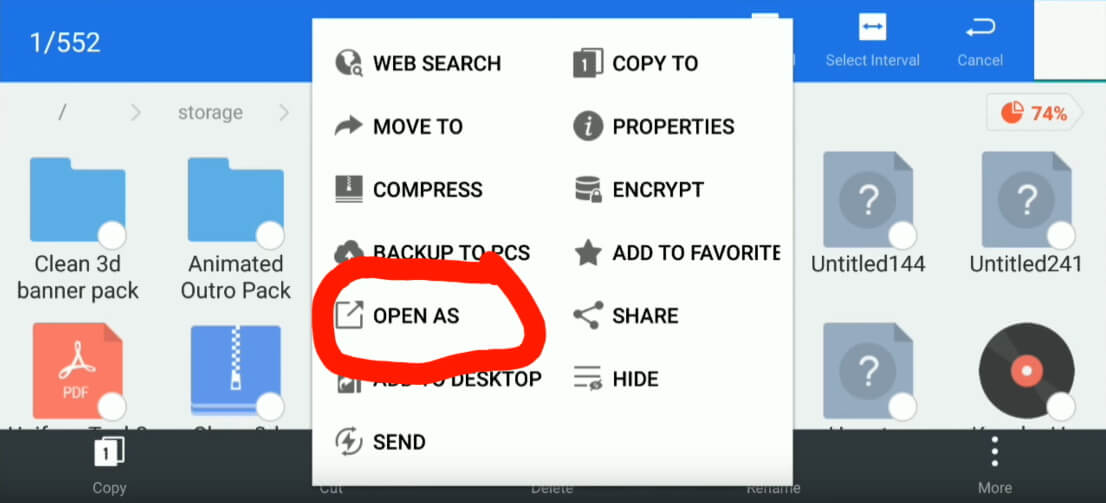 Scroll down and click on "Other" and select "Minecraft". Finally click on "Always" or "This Time Only" (It doesn't matter) and now Minecraft starts automatically.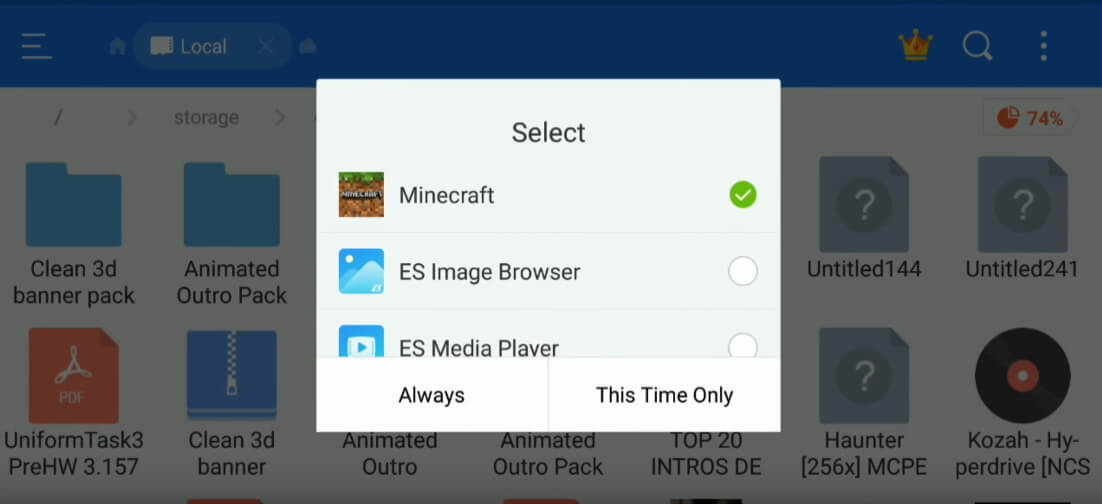 Click on settings and activate your new resource pack in the "Global Resources" section.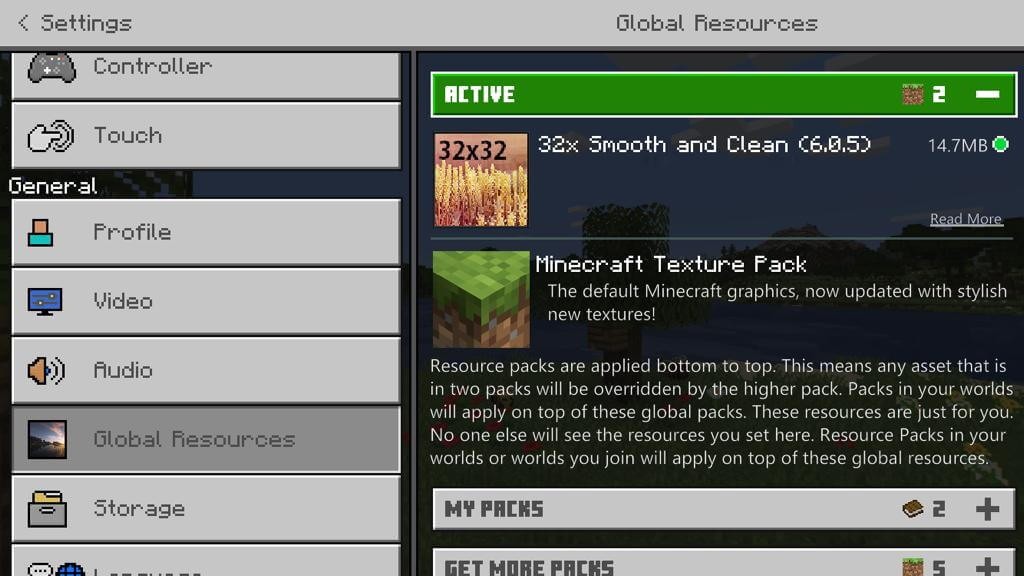 Congratulations, you have successfully completed the installation and are now enjoying Minecraft more. We hope that everything went smoothly for you too. If you have a question, either watch the YouTube video of the installation or write a comment.