Today, we will present the Patrix texture pack, which is perhaps the best realistic pack available. To begin with, there are four different resolutions available, but it is recommended that you choose the best version with 256 pixels only if you have a supercomputer, as it requires a lot of RAM/VRAM to handle it. The pack's file size is quite large, with over 1GB, because Patrix textures are significantly heavier than other packs with the same resolution. It's best to start with the lowest version, test the FPS you get in Minecraft, and then gradually work your way up. Your game may not run smoothly with the highest version, but that's not uncommon with these textures, as most players experience lags.
One major difference between Patrix and other realistic texture packs is that almost every block and item is included. We were amazed to see so many textures featured in the Patrix texture pack. Also, many of the blocks are connected to each other, thanks to OptiFine. Another noteworthy feature is that a single block can have several different textures, which gives your environment a constantly changing look and makes the gaming experience more exciting.
The creator recommends using the SEUS PTGI shader, but you can use any shader if you don't necessarily need ray-tracing graphics. SEUS is only suitable for high-end graphics cards, so you should look for an alternative on our website instead.
Patrix HD reminds us a bit of NAPP, which you can also download for free from our website. Both packs try to make Minecraft look like a next-gen game. For example, the leaves have a lot of details now and are rendered with a 3D effect. Additionally, the leaves adapt to the biomes and change color accordingly. To be honest, it's rarely been so much fun to push your computer to its performance limit.
Features
The project consists of several files, which you can download via MediaFire or Patreon. We list here the best features of the most important files that can be installed together with the required basic pack that adds all essential block textures/models. In almost every pack is a text file that lists all features in detail. It also tells you how to disable an unwanted feature. Furthermore, you can download the "block.properties" file from the MediaFire folder, which overwrites parts of the SEUS PTGI shader.
By the way, the Patrix pack also features custom mob animation by FreshLX that adds additional tweaks to fit the models better. He is the creator of the Fresh Animations texture pack and is a real expert in Minecraft mob animations.
Patrix Add-ons
Most of the following features are stored in "assets\minecraft\optifine\ctm\patrix" folder.
Block border transition overlay textures for over 15 blocks.
Glowing ores for normal or deepslate redstone/emerald/diamond ores.
Connected chiseled blocks.
Dirt blocks are dried mud in any desert, badlands, or savanna biome.
Egyptian hieroglyphs are displayed on chiseled sandstone in the desert biome.
Metal framing is added to any stained glass.
Check the included "features list" text file inside the Patrix add-on pack to see all features.
Patrix Bonus
Most of the following features are stored in the "assets\minecraft\optifine\ctm\patrix" folder.
Random textures of gray concrete block that vary depending on the world seed and x, y, z location. It includes asphalt pavement, road manhole covers, potholes, and patches, which give Minecraft a more authentic feel.
Gray concrete dust blocks in savanna or birch forest biomes feature yellow road lines. You can create highways with these blocks.
Realistic bedrock blocks in any overworld biomes above y=5, which connect to all concrete and stone blocks.
Black wool or carpet in any biomes other than the end or void type biomes feature sci-fi screens. This adds a futuristic touch to Minecraft. In addition, purpur blocks display bone piles and stone brick slabs/stairs/walls display white ceramic tiles in the same biomes.
Red nether bricks feature roof tiles in any biomes other than nether.
Birch slabs, stairs, and pressure plates in any non-birch biomes feature thatch.
New Tudor-style timber frame, giving Minecraft a more classical and historic feel.
A double oak slab can be used as potion shelves and petrified oak slabs can be used as food baskets. Both features work without installing a furniture mod.
Dry sea pickles, 1-3 of which can be used as tankards, and the fourth is a bowl of random food.
Dry dead horn coral fan in any non-ocean biomes that can be used as a nest.
Any powered doors are three blocks tall.
Patrix Models
The Patrix models pack comes with several unique features. It's recommended to disable smooth lighting in the options. To remove the following features, delete the .json files located in "assets\minecraft\blockstates" folder in this pack. These features are included:
Stalactite models for stone, andesite, diorite, granite, and netherrack blocks.
Corpse piles on top of nether quartz ore blocks.
3D crystals for redstone, emerald, and diamond ore/deepslate ore blocks.
Random quarter pillars for small basalt blocks.
Extra grass on top of grass blocks, as well as hanging grass from the sides.
Bushy leaves for birch and jungle trees.
Various farm crops will have some height variation.
Short hanging roots below grass, podzol, and rooted dirt block.
Random roots below lilypads.
Negative facts
Thus far, only the positive aspects have been mentioned. However, as is often the case in life, there are also negative points to consider. It should not go unmentioned that only the 32x version is available for free. To access the 256x, 128x, and 64x resolutions, you must subscribe to Patrix on Patreon. Nonetheless, the cheapest subscription will suffice, and you can cancel it immediately after the download. You will not receive a refund, but the cancellation will prevent you from being charged every month. Essentially, this is the only downside, as we have only noted positive aspects about the Patrix resource pack.
In conclusion, the Patrix texture pack is certainly worth downloading if you are seeking a high-quality game add-on. However, if you do decide to get a shader pack, you must exercise caution, as you will need a powerful PC, or else your game will crash. Ultimately, you must decide whether to spend money on this or opt for a free alternative like the LB Photo Realism texture pack. We suggest trying out the free 32x edition first.
Patrix is compatible with these Minecraft versions: 1.20.2 – 1.20.1 – 1.20 – 1.19.4 – 1.19.3 – 1.19.2 – 1.19.1 – 1.19 – 1.18.2 – 1.18 – 1.17.1 – 1.17 – 1.16.5 – 1.16 – 1.15.2 – 1.15 – 1.14.4 – 1.14
---
Video
&

Screenshots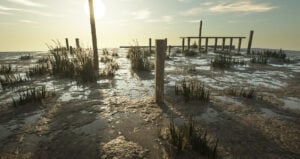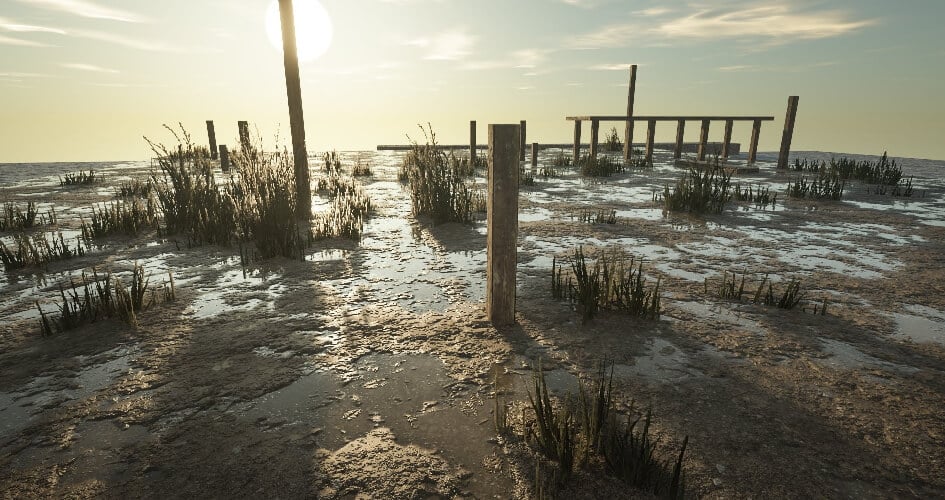 The majority of the textures in the Patrix HD pack have a similar color to those in the Vanilla default pack, so your buildings will not look drastically different when using this resource pack. Additionally, it should be noted that many of the textures displayed in the screenshots were sourced from stock photo websites. Patrix obtained these images and modified them so that you can use them in Minecraft.
Comparison
Use our comparison tool to compare the Minecraft default pack with Patrix.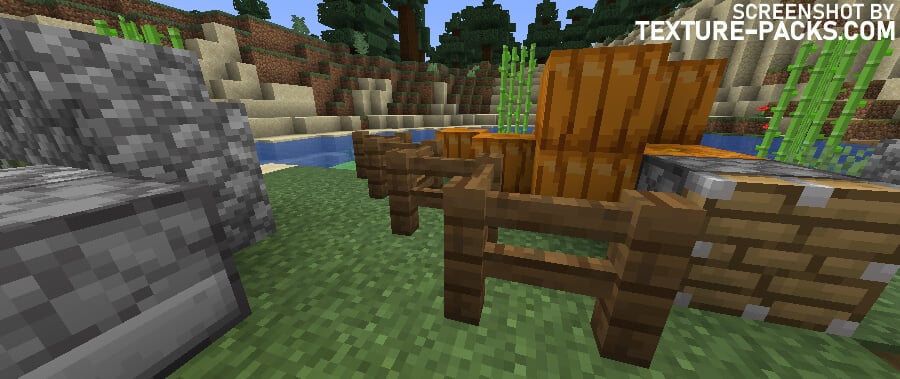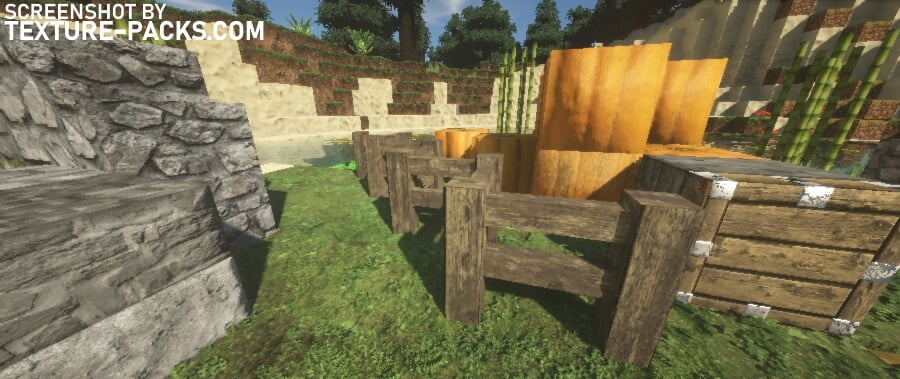 How to install the Patrix Texture Pack
Before the installation, you should first install OptiFine and SEUS PTGI shaders. After that, you can continue with this guide:
Click on the Patrix texture pack download links that are compatible with your game version and Minecraft edition. You need all packs for your Minecraft version.
Launch Minecraft.
Click on "Options" in the main menu.
In the options menu, go to the submenu "Resource Packs".
Click on "Open Pack Folder" at the bottom left.
Move the downloaded ZIP files into your resourcepacks folder.
You will see the packs on the left half of the resource pack screen. If it is not displayed in Minecraft, you need to unzip the files.
Move the cursor to the pack logo and click the arrow pointing to the right. The basic pack needs to be loaded at the bottom but above the default/mod resources. All other Patrix packs can be loaded on top in any order.
Click on "Done".
The game may tell you during the installation that the pack was made for a newer or older Minecraft version. This is an error and you can still activate the pack.
Recommended settings
Before you can begin playing with the Patrix texture pack, it is essential to apply our recommended settings, because otherwise the textures will be messed up. You can apply the settings in the options menu within Minecraft. It is important to ensure that you have correctly followed our installation tutorial and installed OptiFine.
Quality Settings > Connected Textures: Fancy
Quality Settings > Natural Textures: Off
Quality Settings > Custom Colors: On
Quality Settings > Custom Entity Models: On
Quality Settings > Random Entities: On
Quality Settings > Anisotropic Filtering: Off
Detail Settings > Alternate Blocks: On
Detail Settings > Trees: Smart or Fancy
Performance Settings > Smart Animations: On
Shaders > Shader Options and enable any LabPBR format emissive/sub-surface-scattering options
Recommended mods for Fabric/Iris users
Please install the following mods if you use Fabric and Iris instead of OptiFine.
Fabric
Fabric API
Iris
Indium
Continuity
Colormatic
Entity Texture Features
Entity Model Features
An Iris-supported shader and enable any LabPBR format emissive/sub-surface-scattering options
Patrix Texture Pack Download
Blocks

Items

Creativity

Realism
Summary
With the free demo, it is possible for every player to test the Patrix pack. We recommend using the 32×32 resolution because it also works with low-end PCs.